Tracy Morrison boasts that she is the biological daughter of Al Pacino and has either wed or bedded Hollywood's A-listers. In South Africa she has hung out with Jo'burg's mink-and-manure set, even persuading some to invest in her movies. She supposedly seduced cricket legends such as the late Hansie Cronje and stalked former Idols presenter Colin Moss under the guise of launching his Hollywood career. At one point, she even claimed she was married to Stan Katz, the former chief executive officer of Radio 702.
If it sounds unbelievable, it is probably because it is.
Fraud, stalking, ID theft, forgery and child abduction are just a few of the crimes she has been accused of perpetrating over three decades, apparently with impunity.
Now 57, for most of her life the South African born and bred Morrison has apparently constructed a star-spangled fantasy in which she is the leading character. Jo'burg's affluent suburbs have been her hunting ground, with her allegedly conning scores of victims who became unwitting characters in her bizarre scams.
She was finally arrested on September 14 and will reappear at the Randburg magistrate's court on multiple charges. She has been denied bail and is being held in the Johannesburg Women's Correctional Centre, otherwise known as Sun City. Ironically, Morrison recently bragged about a bogus renovation project she was undertaking at a popular Pilanesberg resort.
I first exposed Morrison in this newspaper 20 years ago. Back then, I believed she was just a delusional, two-bit hustler — a fake stargazer — whose facade crumpled as rapidly as her pseudo-American twang when she was uncovered as an imposter. I thought she had learnt her lesson. It seems I was wrong.
Twenty years later, her alleged scams have evolved into much more sophisticated, bizarre, sinister and downright cruel crimes. She has become an equal opportunity criminal, allegedly targeting rich, poor, old, young, white and black alike.
In February this year, Special Assignment was contacted by Janine*, a primary school teacher and the distraught mother of one of her more recent victims. Janine's son, a young professional, had answered an ad on Gumtree for a housemate in Sandton. "It looked like the ideal environment for my son because it seemed to offer a warm, nurturing home," she ruefully recalls. Morrison supposedly owned the house and lived there with her daughter, Gina Latham.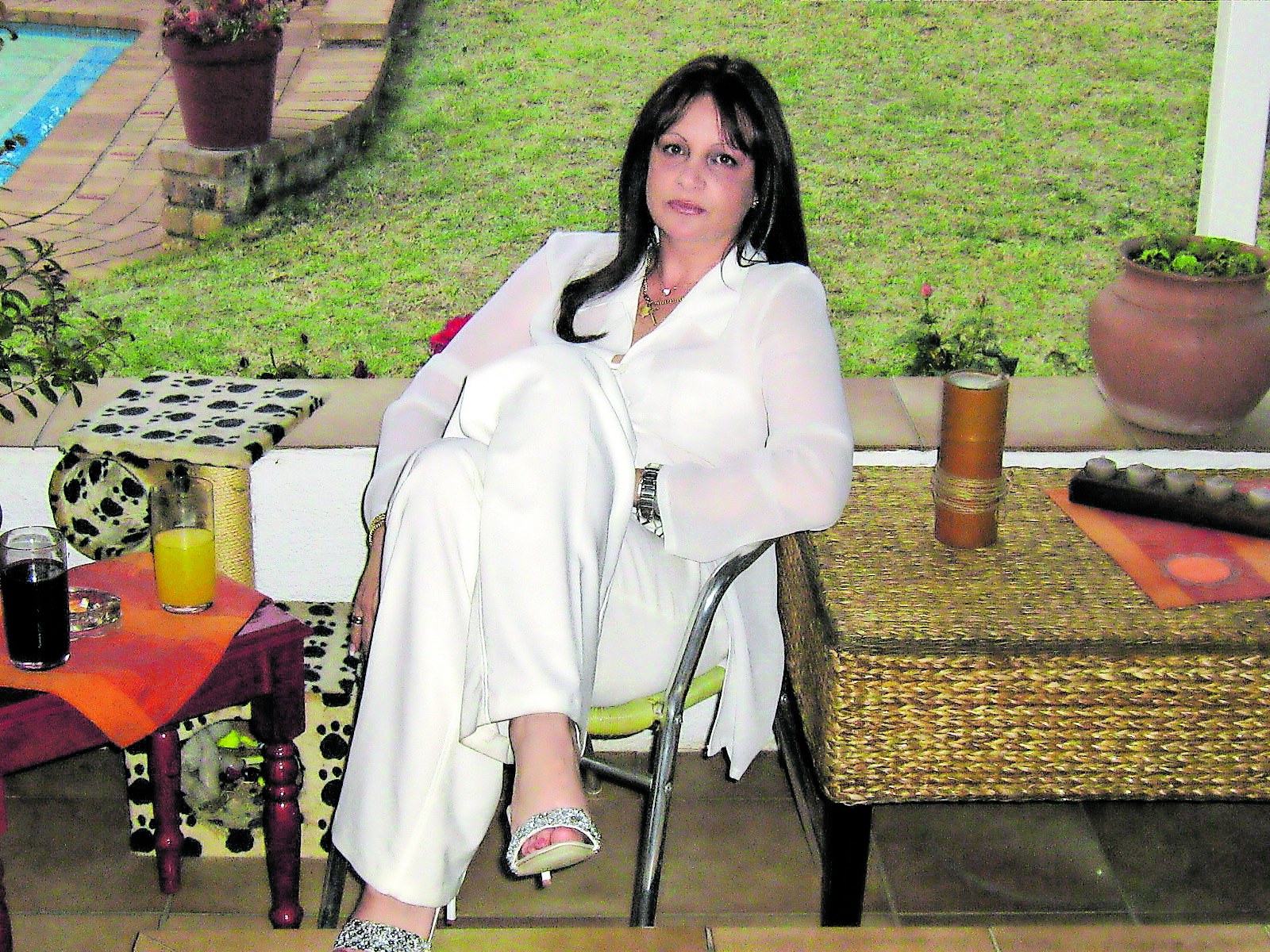 For 30 years Tracy Morrison allegedly conned people out of their cash and in one instance abducted a child.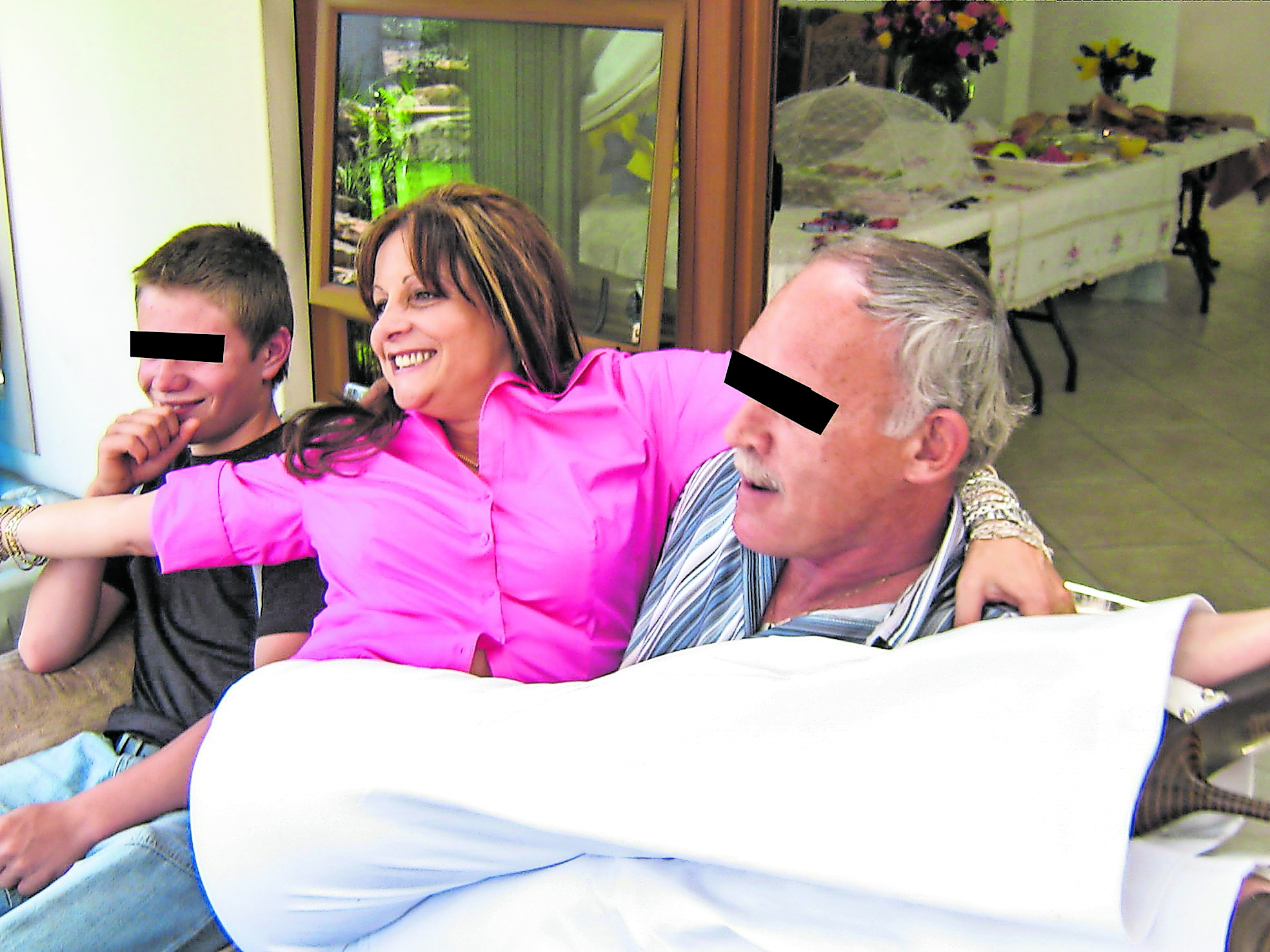 "She said she was American and that Clint Eastwood was her neighbour. She owned several properties and, together with her daughter, she was flipping [refurbishing and then selling] them."
Janine said her son paid the deposit but became suspicious about his "landlady's" bona fides, especially when she showed him the website of her interior design company called Purple Chair Interiors.
He discovered the website was comprised of stock images appropriated from Google. He declined to move in but his deposit was never reimbursed and he was subjected to a barrage of WhatsApp and email insults from Latham, the daughter he had never met.
Janine said she discovered that Latham was one of several aliases Morrison used to defraud her housemates and her landlords. Pretending to be the owner of dozens of mansions, she would pocket her housemates' deposits and rentals.
Special Assignment has interviewed more than 10 former housemates and landlords and has seen documentary evidence alleging that she owes her landlords millions in unpaid rent and has fleeced housemates of thousands of rands in deposits.
She is also accused of befriending or employing attractive young (mostly) women as sales consultants for her bogus interior design businesses, even coercing them to invest in furniture that never arrives or forming fake joint ventures costing them hundreds of thousands of rands.
One of her recent alleged victims, Briony*, who has laid charges of fraud against her, explains: "She lives this lavish lifestyle and she wants you to see that she has all this money. What you don't realise until it's too late is that this is your money she's spending."
Briony and her husband invested R350 000 in Morrison's bogus business.
Special Assignment is in possession of affidavits and documents from more than 15 people detailing Morrison's alleged crime sprees. The show has also uncovered that, from about 2005 to 2010, Morrison impersonated an FBI officer, and on this basis was contracted to conduct "private" investigations into robberies at companies, such as the Wynberg branch of Cummins, a global corporation that manufacture engine parts. The investigations were bogus.
"The former company MD [managing director] Mike Holtham insisted on employing her services, even though we told him there are no FBI officers actively operating in South Africa," says a former employee who requested anonymity. "She was ultimately exposed as a fake but not before she had pocketed about R350 000 and falsely arrested four of my colleagues for the robbery."
Gerald Emery, one of the falsely arrested employees, angrily recalls being manhandled by Sandton police officers and kept in solitary confinement for several days, before appearing in shackles in the Randburg magistrate's court, where the case was immediately dismissed.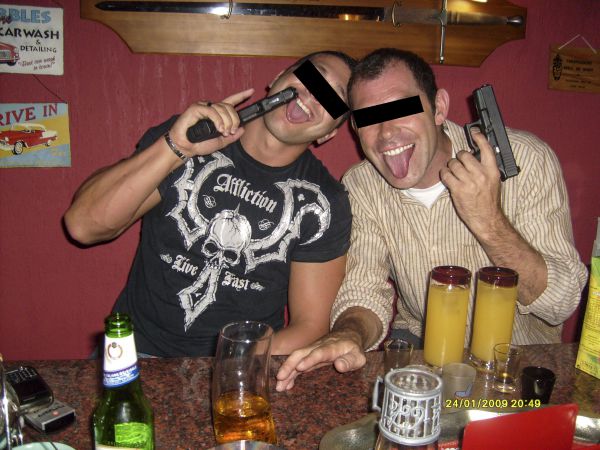 Police protection: Tracy Morrison allegedly had a close relationship with members of the Sandton tracing task team
That was in 2006. In 2007, Morrison allegedly scammed another company, PPE Technologies, in Nelspruit, to conduct another fake investigation into a theft at the company.
But the most brazen crime she is accused of was the abduction of a seven-year-old from within the Sandton police station in 2006.
The child was caught up in a messy custody battle. Her mother had falsely accused her father of child abuse and had confided in Morrison, her friend at the time. Because the child had a United States passport, Morrison allegedly hatched a plan to trick the child's father into relinquishing custody.
Special Assignment has the telephone recording in which, using her fake American accent, Morrison called the father from Sandton police station, assuring him of his innocence but describing the child as a "pathological liar" in need of intensive therapy. Morrison then asked the father to meet her inside the police station, where she gave him an unenviable choice: either he would be arrested for child abuse (although she believed in his innocence) and denied bail, or Morrison would personally oversee the child's therapy under the auspices of the US justice department, accommodate her at the embassy compound and even register her at a school for children of the embassy staff. There was one proviso: he was forbidden to have any contact with his child. His ex-wife, however, would be allowed to visit the child to monitor her therapy.
"I was absolutely devastated but I believed her because she's sitting in the booth with her FBI badge; my ex-wife was also present, as was a police officer," recalls the child's father, who now lives overseas with his daughter. "I agreed to this crazy arrangement because I thought it would benefit my daughter and I would do anything to spare her further trauma."
In reality, Morrison imprisoned the little girl in one of the houses she was renting (but pretending to own), registered her at a local school as her own daughter and made her call her "mommy". The cruel ruse lasted for several months until the girl's father caught on and forcibly had to remove his child from Morrison's clutches.
The girl's mother did not respond to repeated requests for comment.
As with the Cummins and PPE scams, she was never arrested and she continued to impersonate an FBI officer at the Sandton police station.
Morrison has a criminal record in the US and had been previously charged with at least eight crimes dating back to 1987. But she managed to escape accountability, even using the Sandton police station as her personal crime scene because, it is claimed, she had some police officers in her pocket and one in her bed.
They were members of Sandton's tracing task team, which conducted a series of sensational arrests during the mid-2000s. The cop at the forefront of this team was Inspector Derek Bruce Macintosh, otherwise known as Rambo Cop for his take-no-prisoners approach to crime.
In 2016, Macintosh resigned as a hero. He and Morrison were lovers and his colleagues from the tracing task team regularly visited her lavish homes.
Although Macintosh has acknowledged the relationship, he says he regrets it as "the biggest mistake of my life". He also denies any complicity in Morrison's alleged scams and says that, when he voiced suspicions about her lavish lifestyle, she became so violent that he ended their affair.
But several alleged victims and witnesses angrily dispute his claims and have also identified several officers who they allege were Morrison's willing accomplices.
In 2007, the alleged victims of the PPE Technologies scam and another bogus investigation laid charges of fraud, forgery and theft against Morrison. They allege that she was paid more than R1-million to conduct the fake investigations, but the amounts were paid into a police officer's account, who would then hand the cash to her. The alleged accomplice (whose name is known to Special Assignment) subsequently turned state's witness against Morrison. But 11 years later, he has yet to testify and the trial at the commercial crimes court, appears to have been beset by delays.
"The police officer appeared several times to testify but there were so many delays and, to this day, we don't know the status of the case," says Cecily Squire, the sister of the owner of PPE, who testified on behalf of the prosecution.
Special Assignment contacted the investigating officer, Captain Joel Ngobeni, for comment but he declined because he said the case is ongoing.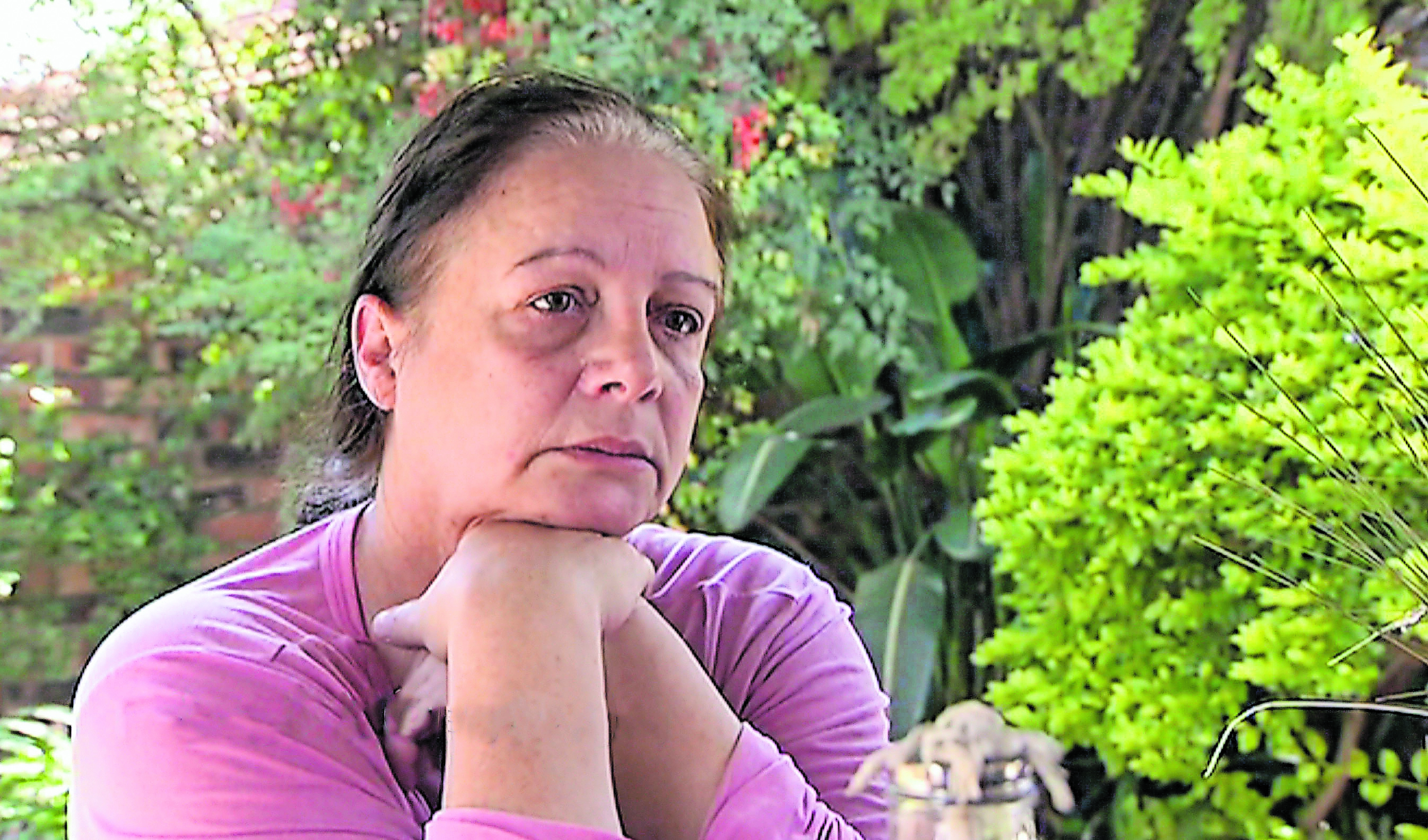 Tracy Morrison today
Alleged victims still express fears about laying charges against Morrison at the Sandton police station because of her alleged connections.
After Special Assignment laid complaints of corruption against the Sandton police station with the provincial police commissioner, a task team was mandated to investigate the allegations.
Headed by Brigadier David Tsotsotso, who is the station commander of the Midrand police station, the task team is investigating Morrison's impersonation of a police officer and her alleged accomplices, all of whom have since left the force.
Tsotsotso declined to comment on the progress of the investigation, but has assured Morrison's alleged victims that the South African Police Service is taking the allegations seriously.
The Sandton police station is now also determined to bring Morrison to justice. Investigating officer Constable Mpho Molope is compiling the charges against Morrison before her next court appearance on November 9. Since September this year, six more alleged victims have laid charges against her, including of fraud, forgery and theft.
Born in 1961, Morrison's maiden name was Bougardt. At the age of 15, she became pregnant, left school, married her child's father and, in September 1978, gave birth to Jason Lee Morrison.
Jason died before the age of three, a death that Morrison would later rescript, telling her alleged victims that her son was shot and killed in the US by her husband, who was a police officer.
"He subsequently turned the gun on himself, but didn't die and is currently in prison," Briony recalls Morrison telling her.
Morrison also pretends that she now has three children.
"The loss of a child can trigger long-term trauma," says psychiatrist Dr Duncan Rodseth.
"But it cannot justify criminality. Sociopaths have no real empathy or remorse and there is something terribly wrong with the wiring of their brains."
He adds: "The problem with trying to rehabilitate sociopaths is that they are far too clever in their manipulations and they are extremely adept at pulling the wool over your eyes in order to fulfil their narcissistic fantasies."
Morrison declined to comment when confronted about all the allegations.
To Catch a Con Star (part 4) will be broadcast on Sunday November 4 at 9.30pm on SABC3 and on DSTV 404
* Not their real names