In the middle of Manelis's album Aircuts, there is a snippet of deceased Durban emcee XO rapping a verse. He is transposed on to the proceedings from an old mixtape put together by Measurement, producer for Touch Is a Move.
The 45-second snippet embodies the street-level cool of XO, who was murdered in 2004, immortalising him with the electricity of Biggie Smalls's now famed Fulton Street freestyle.
If you listen closely, you can hear Manelis's incredulous laugh at the genius of XO, whom he had accompanied to the recording session at which the rhyme was laid down.
"In terms of creative writing back in the day, XO represents this idea of a very thugged-out persona but with, like, a really intellectual ability to express himself and his viewpoint with grammatical diversity," says Manelis. "He had this ability to twist grammar and at the same time apply all these academic rules. That was something that was really not known to, like, a dude rapping ngesiZulu. And he was, like, a really street dude, not street as in hip-hop or kwaito but, like, isnxadu [a real live wire]. His ability with the pen was not even based on, like, 'I'm listening to 'Pac,' which was a similar thing with me. This is why his style resonated with me."
Manelis, whose involvement in hip-hop goes back to the mid-1990s, was introduced to the arts by speech and drama classes at school and fell in with the more ­storytelling-driven side of hip-hop.
The 17-track Aircuts is a continuation in that vein, purposefully rejecting the strictures of genre and channelling his rapping abilities down paths less travelled.
Being immersed in the album has the feeling of being in an extended dreamstate, where artists do not communicate in mere rhymes and beats but in advanced, malleable forms that are built from the foundations of these rudiments.
"I don't do this thing of getting music, rapping on a beat and calling it a song," Manelis says. "If you give me music, it's still an idea that must be worked on. Because I've been trying to find my own native sound so that I build on something. I've been trying to find my own aircut space where I can stretch myself ."
Manelis describes "aircut" as a mental outlook, a bright flash of inspiration for one's ears or that feeling of beauty that permeates the atmosphere, regardless of the realities of daily life.
In his long career, Manelis has spent time pioneering a unique form of expression ngesiZulu, trying to bring that to people with various formations of live bands. He's also tried to figure out how to monetise his interests by building a music promotion and artist management brand with his wife, Marlyn Ntsele.
The pressures of family and running a music business have resulted in a softening of Manelis's music output and the nature of its production.
"Even though I am constantly recording, putting demos aside, I cannot be recklessly loud now," he says. "There is a kid in the house, the music is more calm now because it is recorded in a house where it's not just me and it is recorded on late nights. [As a result,] I have been trying to find a sound to ride rather than to screech dope rhymes."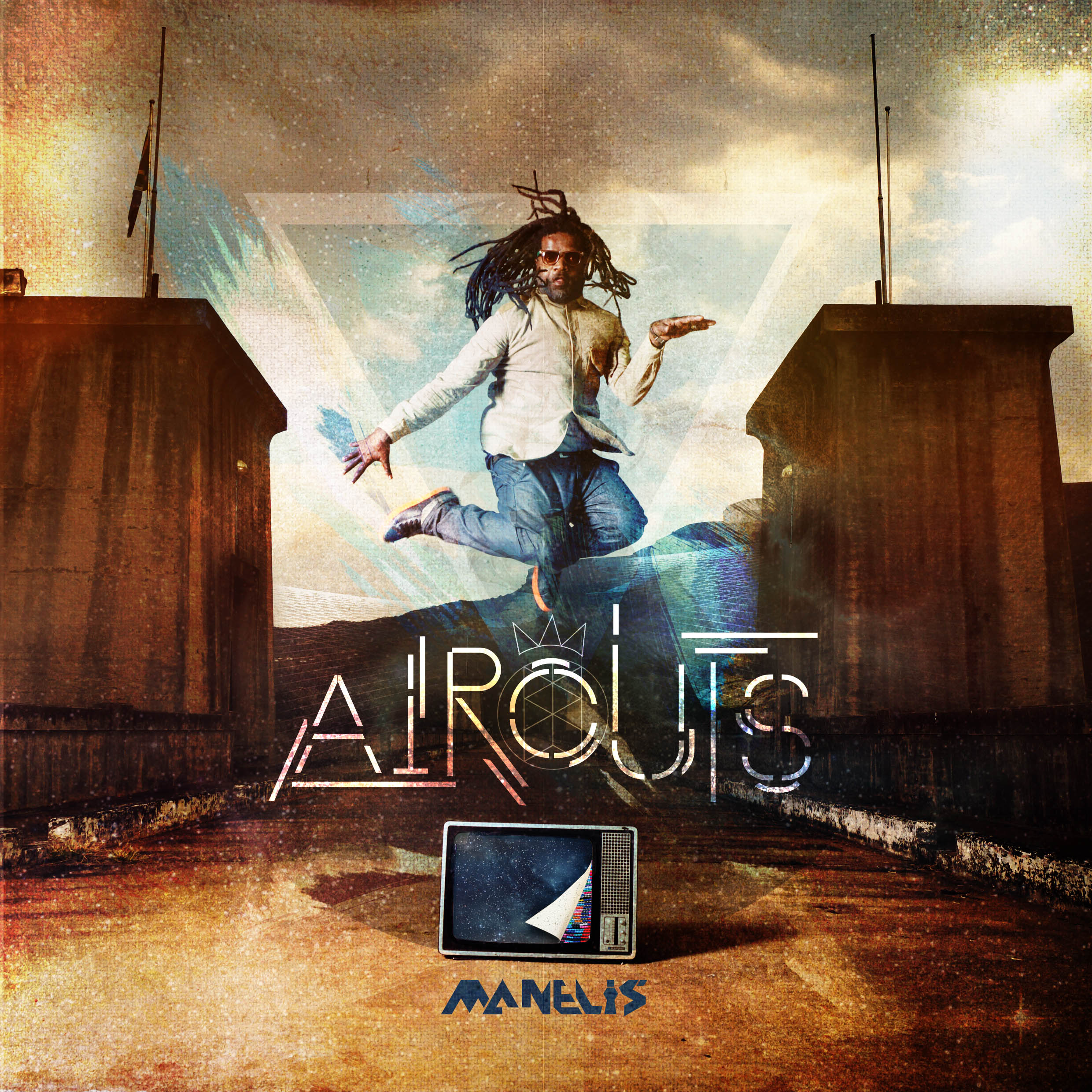 In many ways, Aircuts is a leap of faith into murky waters. Manelis speaks about the process as being laced with wonderfully unfulfilled expectations. "Sometimes you could look for something only to find that you can't find what you are looking for," he says about the sonic ­palette. "Say you are looking for Soul II Soul, Back to Life-type of sensibility in the sound, a Dan Nkosi sensibility in the sound. If you keep looking, looking, looking, you'll find that the feeling of going back is good enough. You can find something fresh, but you won't exactly get that sound because the keyboards they were using then, no one's got them anymore, but the intention behind wanting to go there is good enough for now because it's fresh."
The unintended effect of all this sonic advancement has been a dumbing down of Manelis's wordplay. While operating as some kind of a modern-day commentator on all things sociopolitical, Manelis was evolving into an aesthete too, building his own lingo from various social contexts as well as literature produced in the Zulu language.
The end result was a slang that seemed woke to the ways of the street yet simultaneously versed in the utterances of yore.
"I don't write in textbook Zulu so I wouldn't say that I borrowed from Zulu writers," counters Manelis. "I used to read a lot of Zulu books back in the day, but a lot of the stuff is like period pieces. A lot of literature yesiZulu is, like, it only goes up to a certain point. My thing is people, studying people and listening to music it's based on, like, a Kwazulu-Natal environment, but not trying to be like I hang with iy'nkabi [gangsters]."
Manelis may downplay the literariness of his approach, but what is undoubtable is that he has influenced several emcees working within what is now a modern tradition called igeba, a form of Zulu rap mixing modern manifestations and contexts of the language with more cultural iterations. He has done so with a flair and poise that is yet to be surpassed. What he does lament in the prevailing content mostly framed as kasi rap is that the subjects tend to hover around the same prefabricated ­topics: money, love, substance abuse and feuds.
"Who is writing about ukuthwasa [initiation for sangomas] and what it actually means?" he asks. "Why are there so many ­nowadays and how much do they charge?
"And if you want to talk about ­medicine, what type of plants are there and what do they do? Who uses this medicine? You can have a dope story there with love and tragedy. These are some of the typical things that were going on in my head to get out of the norm of 'this is what we write about'. Zuluboy once wrote a song called Nomalanga. It was about a love story involving a guy crossing over into exile. Nobody writes about that. There are plenty guys like that running around like that holding up cash-in-transit vehicles."
Among the noteworthy things about Aircuts is that it is shrouded in communal energy and a balancing force brought by the women collaborators, including those he has worked with for years such as Zoe the Seed, Ninja X and Skye Wanda. By balancing out the zaniness of the production, handled mostly by SO & SO and Vulane Mthembu, and the acrobatics of Manelis's ever-morphing flows, the album's supporting cast keep it afloat in that "aircut" zone.
Aircuts album cut IMPIreal (featuring Sam Thurman) will be released as a single on November 15and the album on December 7 on various platforms