THE COLOUR OF TIME: A NEW HISTORY OF THE WORLD 1860-1960 by Dan Jones and Marina Amaral (Head of Zeus)
It might be a reflex to insist upon faithfulness to historical sources, especially photographs (no airbrushing!), but this intervention largely works. Brazilian artist Marina Amaral carefully recolours famous images from the middle of the 19th century to the middle of the 20th, giving them new life and a startlingly contemporary feel. British TV historian Dan Jones contributes the text that explains the significance of the historical moments as captured in these pictures — from the American Civil War to the two world wars, and from the making of the Statue of Liberty to the start of the space race.
HOUSE OF TRUMP, HOUSE OF PUTIN: THE UNTOLD STORY OF DONALD TRUMP AND THE RUSSIAN MAFIA by Craig Unger (Bantam)
Last year, Russian Roulette: The Inside Story of Putin's War on America and the Election of Donald Trump by Michael Isikoff and David Corn joined the dots in this mind-boggling story. Now, in House of Trump, House of Putin, Craig Unger, author of the acclaimed and bestselling House of Bush, House of Saud, goes into the deep background of Trump's links to Russian crimelords (and thereby, ultimately, to Russia's post-communist oligarchs and Vladmir Putin himself). Forty years ago, there was an exodus of Russian Jews to the United States — among them, a few criminal masterminds who established a mafia beachhead there. They were soon laundering their money through Trump's property developments, and these links are still active today. Fascinating.
THE FIRST SAFARI: SEARCHING FOR FRANÇOIS LEVAILLANT by Ian Glenn (Jacana)
Born in Suriname, François Levaillant became a leading Dutch-French traveller and naturalist when he visited Southern Africa in the 1780s. From his trips to the subcontinent came a large oeuvre of writing, annotating, mapping, cataloguing and illustrating — especially of birds. (He also had some acerbic things to say about the colonists, often omitted from later editions.) Levaillant's Travels into the Interior of Africa via the Cape of Good Hope became a massive bestseller and he later published five volumes of bird books, making him a founding figure of ornithology. Ian Glenn, who translated the Travels and curated an exhibition of Levaillant's huge "King's Map" at the Iziko National Gallery, traces his own engagement, over several decades, with this sometimes mysterious figure, making for an engaging and enlightening read. It is also a beautifully designed and produced book, with many Levaillant images attractively reproduced.
BECOMING HIM by Landa Mabenge (Jacana)
In his memoir, Landa Mabenge tells more than just the story of a transgender man's journey to aligning his body to his true gender. With affecting honesty and self-criticality, Mabenge details how the "young girl" from Umtata fought the world (and himself) to become the man who would eventually be the first transgender man in South Africa to get a medical aid to pay for his gender-affirming surgeries. Replete with accounts of having suffered violent abuse as a teenager and eventually spiralling into addiction, Mabenge's journey was not an easy one. And though the writing may be somewhat lacking in lyricism, the bravery and simplicity with which Mabenge tells his story makes Becoming Him essential reading in our coming to understand fully the lengths transgender people more often than not have to go through to be their authentic selves.
DEATH & TAXES: HOW SARS MADE HITIMEN, DRUG DEALERS & TAX DODGERS PAY THEIR DUES by Johann van Loggerenberg (Jonathan Ball)
For anyone who has been gripped by the Nugent commission of inquiry into the South African Revenue Service, this insider's account of how the agency was carefully built into one of the state's most effective institution — only to be gutted — is both fascinating and tragic. Written by Johann van Loggerenberg, one of the senior officials falsely accused of running a so-called "rogue unit" within Sars, it follows on from his earlier book Rogue: The Inside Story of Sars's Elite Crime-busting Unit, co-authored with former spokesperson Adrian Lackay. Here van Loggerenberg explores how Sars became an agency to be reckoned with. Sars took on some of the country's most infamous criminals and tax-dodgers, and the book details how it often succeeded where other law enforcement agencies —bogged down by political chincanery — failed. The cases cover the likes of Julius Malema, Dave King, Barry Tannenbaum and more. He outlines how political turf wars at other state institutions affected Sars's work, soured relations with Sars and eroded justice. One such example is the case of Ponzi-scheme head Tannenbaum. Political machinations at the national prosecuting authority (NPA) would unfairly force advocate Glynnis Breytenbach from the authority. Breytenbach co-ordinated the NPA's criminal case against Tannenbaum and so, after her exit, the criminal matter was left to die, and Tannenbaum is to this day a free man. Naturally, officials such as Van Loggerenberg irritated the wrong people. And so he recounts the orchestrated dismantling of Sars under the leadership of recently axed Tom Moyane. His account is underscored by a bitter sorrow at the destruction of the institution and the lives of many good civil servants.
MELUSI'S EVERYDAY ZULU
by Melusi Tshabalala (Jonathan Ball)
It began with a Facebook page, in which Melusi Tshabalala taught people one Zulu word a day. It developed a huge following, and now Thabalala's Zulu lessons have accumulated into a book. He gives a lesson for each word, with an often amusing little story to go with it, which helps the reader to remember the word and how it is used. One might need more on actual grammar and structure, but there's unlikely to be a more enjoyable way to start learning Zulu.
WIT TERRORISTE: AFRIKANER-SABOTEURS IN DIE OSSEWABRANDWAGJARE by Albert Blake (Tafelberg)
There was a time when the terrorists trying to bring down the white government of South Africa weren't black African nationalists but Afrikaners. They (whether part of the "cultural organisation" the Ossewabrandwag or the obviously militaristic Stormjaers) blew up power stations and conducted assassinations, all in the hope of turning the white leadership towards Nazi Germany rather than Britain, the former colonial oppressor, round the time of World War II. There was a treason trial and mass jailings, but by the time the Jan Smuts government fell to the Natiional Party in 1948, many former saboteurs and would-be assassins found themselves on the way to positions of power in the new Afrikaner state. An intriguing look at some half-forgotten areas of South African history.
ROAD TO GLORY series
by Jeremy Daniel and Carlos Amato (Jonathan Ball)
The five books in this series are beautifully easy to read if you are not a heavy reader or just want to find out more about these sporting legends from their humble beginnings to becoming victors in their different fields. Caster Semenya, AB de Villiers, Wayde van Niekerk, Siya Kolisi and Hashim Amla are the stars covered in these concise books. They are perfect for young readers, packaged so nicely and not intimidating. They also contain uncomplicated illustrations by Johan Koortzen. With their vast sports knowledge, the authors have done a marvellous job.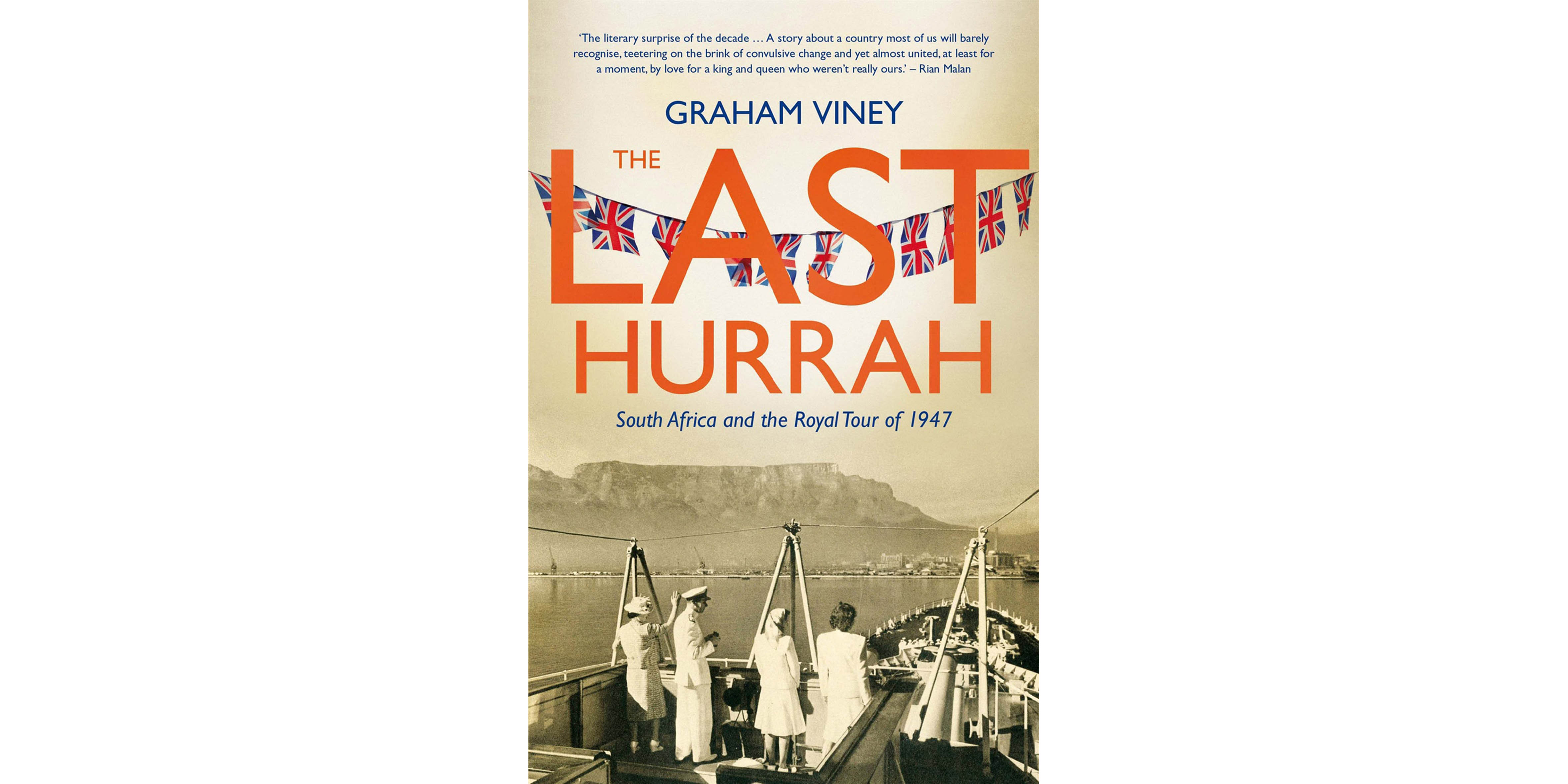 THE LAST HURRAH: SOUTH AFRICA AND THE ROYAL TOUR OF 1947 by Graham Viney (Jonathan Ball)
Just a year before the National Party brought Afrikaner-dominated white supremacy and apartheid to South Africa, the king and queen of England, along with their two daughters (one of them later Queen Elizabeth), made a triumphant tour of the country. In a white train specially produced for the royal family, they spent several months traversing a South Africa that had only recently emerged from war — World War II, in which the Jan Smuts government unequivocally supported the Allies against the Nazis. The royal family, still nominally at the head of the South African state, came to say thank you for that war effort, and it was not something necessarily taken very calmly by those opposed to British imperialism even in its last gasp. Others, in their thousands, lauded the royals on their progress. Graham Viney, who has written previously about the colonial era in South Africa, tells a story that is as fascinating in its tiny details as it is in its broader understanding of a society on the brink of momentous change.
THERE GOES ENGLISH TEACHER by Karin Cronjé (Modjaji)
South African writer Karin Cronjé went to live in a Korean village, where she taught English. This is the story of her journey, her sojourn in Korea, and the craziness that ensues. There's Dae-ho, the "guru man", Leona of the "rattlesnake tongue", a son and a selection of lovers. With nuanced grace and considerable humour, Cronjé makes of this episode in her life an enjoyable and enlightening yarn.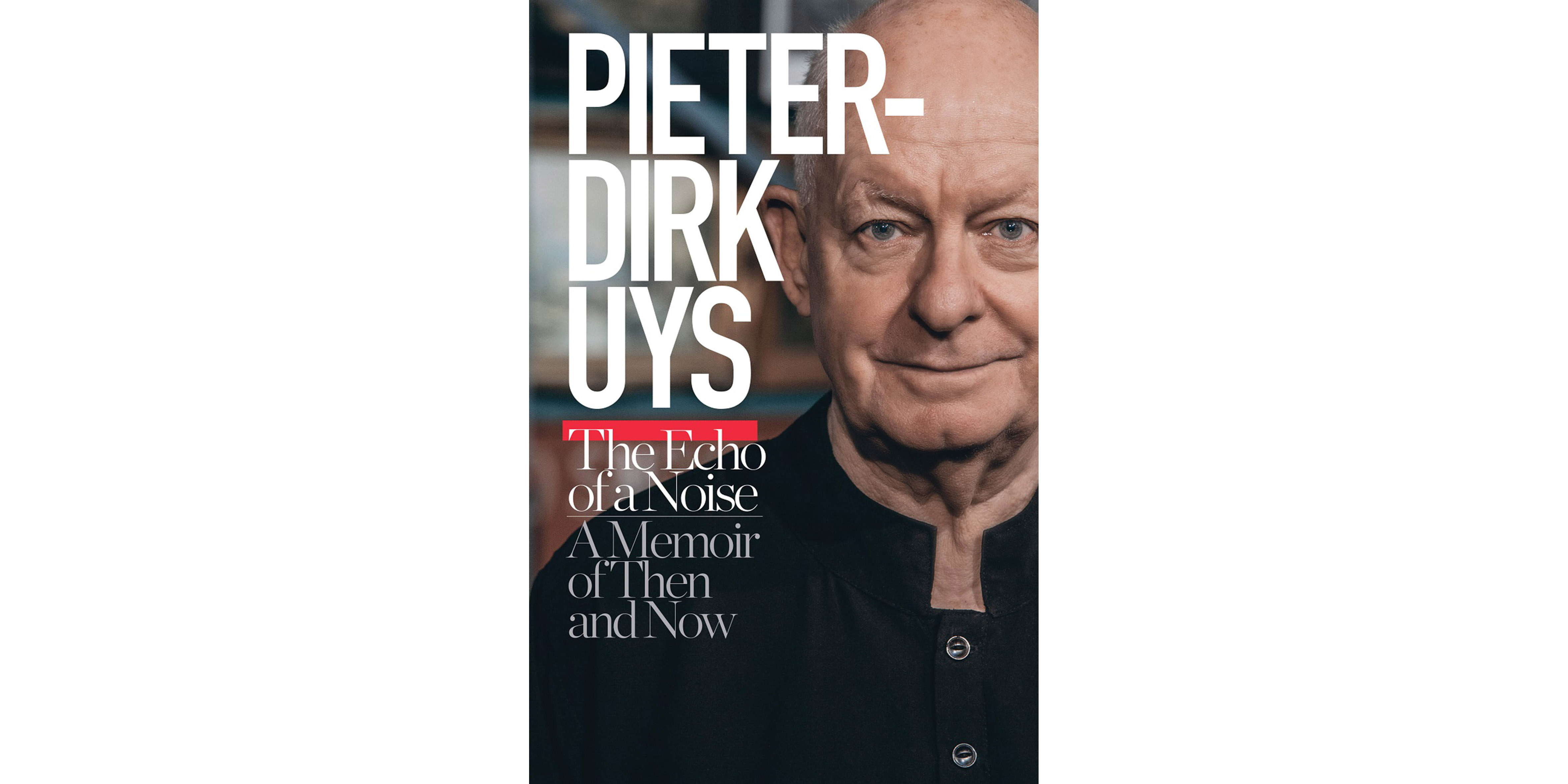 THE ECHO OF A NOISE: A MEMOIR OF THEN AND NOW
by Pieter-Dirk Uys (Tafelberg)
The world-famous comedian and alter ego of Evita Bezuidenhout, one of South Africa's most indestructible imaginary figures, tells his story and that of his family background. His father was a musician, his mother brilliant but troubled; and then there is his "Cape Flats ma", Sannie Abader, who brought him up. It's a life "enriched by the plaited multi-cultured linguistic koeksister of Afrikaans, English and German". Uys tells of his theatre career, as a writer, producer and actor, and provides pictures of when he still had hair — real actor's hair! This memoir, his third, promises: "This will be PDU, unpowdered. No props, no false eyelashes, no high heels, no security blankets." Unpowdered, but not unpowered.
I BEG TO DIFFER: MINISTRY AMID THE TEARGAS by Peter Storey (Tafelberg)
Methodist bishop Peter Storey was once a sailor; he became not only the head of one of South Africa's leading Christian churches in the midst of the apartheid years but also one of the leading clerical campaigners against apartheid and its evils, second only, perhaps, to Anglican archbishop Desmond Tutu (with whom Storey experienced a close shave with death, and to whom, as South African Council of Churches leader, Storey gave his unstinting support). I Beg to Differ is the personal account of a brave, principled person living through very difficult times.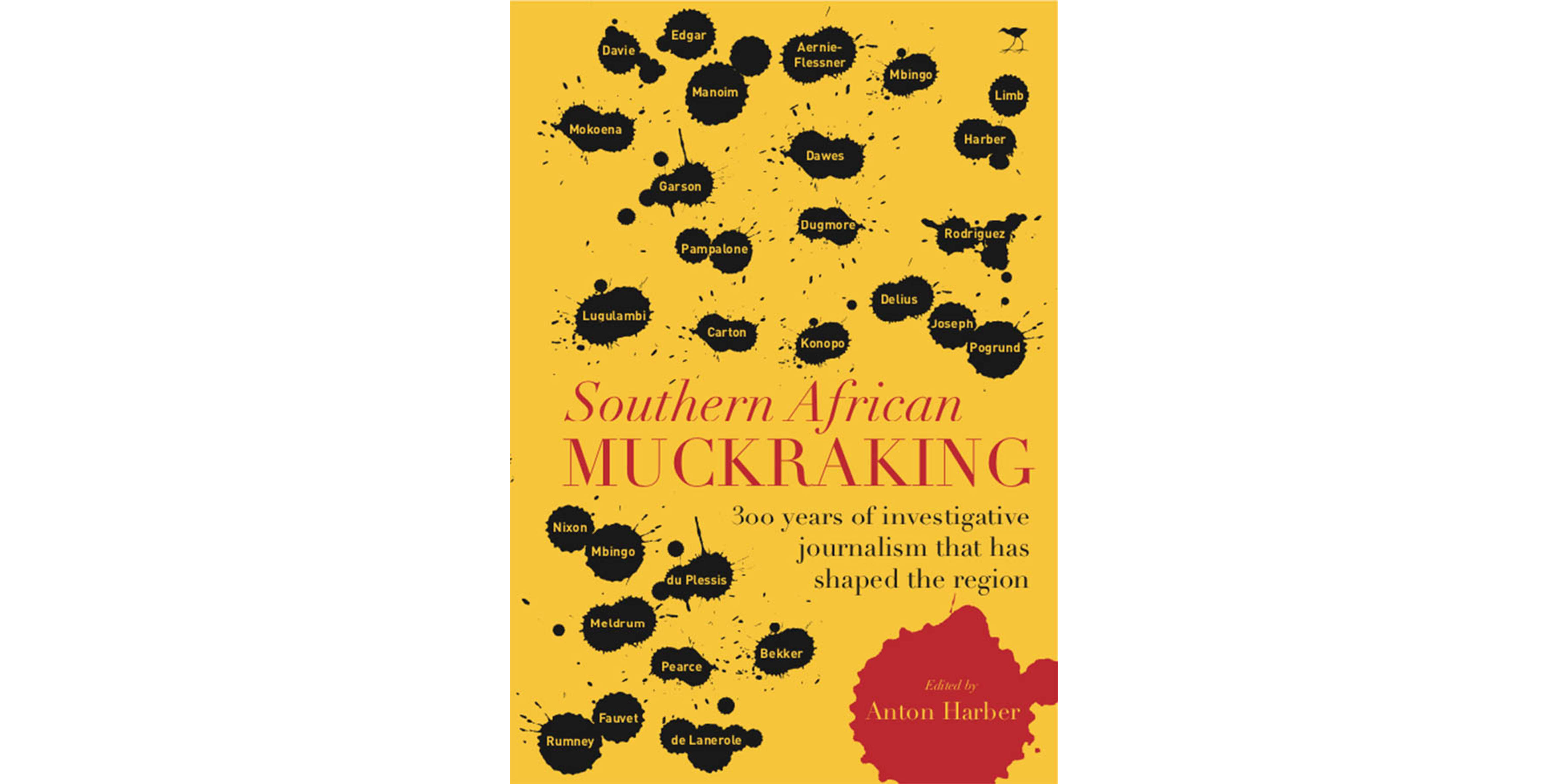 SOUTHERN AFRICAN MUCKRAKING edited by
Anton Harber (Jacana)
Few may know that the tradition of investigative journalism in the subcontinent goes back a long way, but this book shows how distinguished a history it has. Going back to 1705, the book collects journalistic pieces ranging from Drum's famous exposé of hard-labour farms (Henry Nxumalo, "Mr Drum", snuck on to one of the farms) to Robert Mugabe's "moment of madness", when The Guardian exposed the Matabeleland massacres, and the precursor to this paper, The Weekly Mail, uncovered the "Third Force" involved in a secret war in South Africa in the 1990s. Some eye-opening reading, even when it's a century or two old.
GROWING GREATNESS by Pepe Marais (Tracy McDonald Publishers)
Pepe Marais had a brush with death in the sea in 1995; two years later, he would found a new ad agency with the man who rescued him. In Growing Greatness ("greatness" being his personal key word) he tells his life story, with emphasis on his spiritual growth and how he found his purpose in life. Joe Public grew "from our inception in 1998, through our sale to a global corporation in 2001, to buying our independence back in 2009" — in one year it experienced year-on-year growth of 84%. Marais shares the wisdom and life and work lessons he's learned, culminating in "20 learnings gathered from 20 years in business", especially this: "Real growth happens on the fine line between terror and joy."
CRASHED: HOW A DECADE OF FINANCIAL CRISES CHANGED THE WORLD by Adam Tooze (Allen Lane)
Crashed is the indispensable book of 2018. Elegant and extremely readable even if you've never heard of a collateralised debt obligation (although after the events of 2008, it's more likely that you have), Adam Tooze analyses the causes and consequences of the 2007-2008 financial crisis in fine-grained detail and — I have no choice but to say it — with magisterial sweep. There have been a superabundance of explanations for the "root causes" of the crisis, but as a historian Tooze goes further, placing events in context. Why did deregulation happen at that moment, under those conditions? Yes, securitisation ran amok, but why — and why then? Tooze reminds us that political economy is at least as much about politics as economics (or, more precisely, the division between those things is not as clear cut as we like to assume) and that charting our way forward depends on considering both.
WTF: CAPTURING ZUMA – A CARTOONIST'S TALE by Zapiro with Mike Mills (Jacana);
LET THE SUNSHINE IN
by Zapiro (Jacana)
It's a very good year when we get two Zapiro collections. This year we have both the usual Zapiro annual, collecting his best works of the year gone by, and a special tome (and it's substantial) celebrating the fall of Jacob Zuma, who once tried to sue Zapiro for millions because he felt insulted by the cartoonist. Perhaps he eventually realised Zapiro was only doing his job —that is, pillorying the powerful when they go astray. Zapiro came up with the famous showerhead appendage that graced Zuma's head for years in his images — and sometimes others'. In WTF, Zapiro collects 400 of his cartoons featuring Zuma and annotates the tale of his rise and fall.