Sport is in South Africa's DNA. In the past 24 years, it has been the tugboat that has towed our image past a global audience. From promising the world a new beginning in 1995 to luring 2.2-billion eyeballs during the World Cup in 2010, the field has been the scene for some of our greatest moments.
If our national teams are adverts of who we are then it's little wonder we are so quick to hold them to account. So let's do just that. Luke Feltham breaks down how our three major codes responded to the pressure and did their duty in 2018.
Banyana win our hearts
What a year for Banyana Banyana. During the past 12 months they have driven our expectations higher and higher, and then proceeded to smash even those.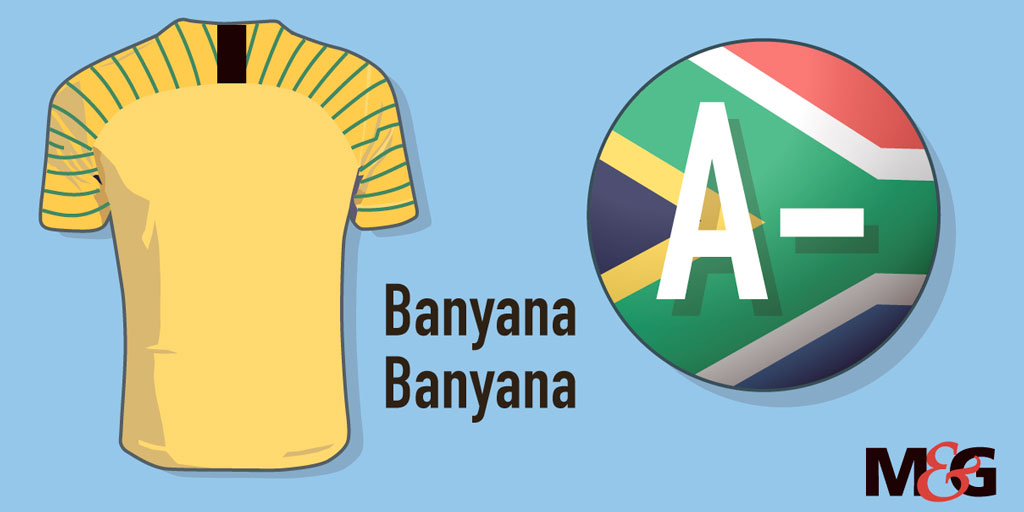 It's not the first time they have made a Women's African Cup of Nations (Awcon) final, but it is arguable that this time they have forced us to believe that this team can endure a prolonged stay at the continent's pinnacle.
The year began with a beating at the hands of Sweden and subsequent average performances, which ultimately only earned a sixth-place finish in the Cyprus Cup. The following months, however, would relegate those performances to the realm of the forgotten. Banyana would soon lift the Council of South African Football Associations (Cosafa) Cup.
Like the men's version, it's a trophy we probably wouldn't care much about had it not featured indomitable West African guests Cameroon. Taking on that giant head to head in the final and overcoming it is a feat that deserves a large amount of praise. The moment piqued our interest. It was a loudspeaker that amplified a previously muted question: Could Banyana go all the way and win Awcon?
After Chrestina Kgatlana condemned heavy favourites Nigeria to defeat in the Gold Coast in the opening game, we were screaming that question.
Desiree Ellis's side cruised to the final and belief overpowered hope that the trophy could be pried from the talons of the Super Falcons.
It so almost was; a hard-fought stalemate was all that separated silver from gold. That loss was barely a blip. Heartbreaking maybe, but worthy of scorn it was not.
When the squad was announced at Safa House shortly before it departed for Ghana, the technical team played a rather lame video that sought to inspire us with edited highlights of the previous months' success. Still, the point was conveyed.
Ellis has assembled a team that is making us believe in something for the first time in a helluva long time. And not just in the context of women's sports. When last do you recall a senior team from our big three codes getting the type of reception at OR Tambo that Banyana did last Sunday?
Finishing in the top three at Awcon also earned a first-ever spot in next year's World Cup in France. The expectations for winning that probably won't be as high — the women's scene in Europe is far ahead of ours. For now, however, it's a level that seems anything but unobtainable.
Highlight: Making the Awcon final and earning a World Cup spot.
Lowlight: Poor results against European sides.
---
Bafana, better is not good enough
Oh Bafana, what more is there really to say? For years now you have insisted on the same stubborn pattern: stumbling at imaginary hurdles, belying our passion for football before creaking the door ajar just enough for us to think hope could creep in.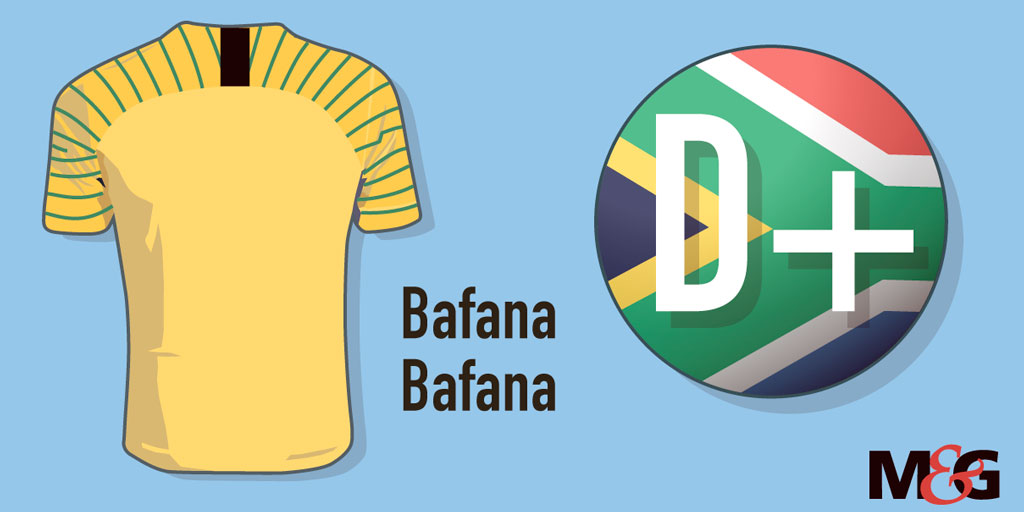 The immediate task of 2018 was not to repeat 2017, particularly its end. Cape Verde, a tiny island nation with the population of Bloemfontein, had held our heads down and proved that even our low expectations are not too shallow to drown in. Twice they did that.
Combined with two Senegal losses, that remarkable achievement of course earned South Africans a seat on the couch for the World Cup in June.
Could we improve in the new year? Could we qualify for a major tournament for the first time since 2015? Will our football team win back our pride?
The answers are: sort of but not really, maybe and no.
Bafana began things by winning the Four Nations Tournament in Zambia. Wait, you don't remember that? Well, that's because it was shoddily organised at the last minute and didn't appear on our screens. (Actually, that's a bit unfair to the concept of time. The South African Football Association and the SABC need no help in cocking things up all on their own.)
Nonetheless, one for the win column.
Coach Stuart Baxter would then select a second-string squad to play in the Cosafa Cup, ostensibly made under the pretence of youth blooding, but really it was his way of saying he cares as much about the competition as the rest of us do. Madagascar would duly send the side to the Plate section by winning on penalties. The Scot's young boys responded by beating Botswana 3-0 in the section's final.
But it was September that would really matter because that month brought with it the return of African Cup of Nations (Afcon) qualification.
The one good thing about 2017 was the improbable 2-0 victory over Nigeria in Uyo, which set up qualification beautifully. Of course, the easy way will just not do for our national team. Libya managed to escape Moses Mabhida with a draw, meaning six points would be a must against the Seychelles, a tiny island nation with the population of Mthatha. We got four. An okay result given this senseless propensity to flop completely against countries that can be easily compared with South African towns.
So after drawing at home to Nigeria, we're back to where we began the year: in need of a result against Libya to qualify for Afcon.
"It has been an up-and-down situation in terms of positive results," sighs Phil Masinga, legend and member of arguably the last Bafana side we could truly be proud of. "Where you expect them to win, they don't win. Then when you expect them to have a tough time, sometimes they surprise you. I think we need to be a bit patient to manage and direct our team because we have got a very strong team. They have an abundance of good players. They need to understand each other and play for each other."
Unfortunately, that's been the story of the national side for the duration of the 21st century. Much talent, a robust league, but no product.
After all this criticism, it feels weird to say Bafana will finish 2018 undefeated. But, as representatives of a football-mad nation, that is
not good enough, no matter how many cups and plates are taken out of the hands of the Botswanas and Angolas of this world.
Highlight: Remaining undefeated.
Lowlight: Putting Afcon qualification into unnecessary jeopardy.