The rise of experiential travel shows us that a little does indeed go a long way, as more and more people are beginning to seek experiences over material objects in their travels. Keep these in mind and save and you might have enough to treat yourself to another trip one of these days.
Travel local
There is a problematic yet permeating view that a trip only counts as "travel" if it involves getting a stamp on your passport. Nothing could be further from the truth. We have one of the most beautiful countries with a climate that's envied by most of the world. It's a great shame that we aren't exploring more of what South Africa has to offer. The number-one tip, especially if you were dreaming of a Maldives holiday, is to first consider local destinations. You'll be surprised by how surprised you will be. Travelling local is a wonderful way of getting to know your own country and saves you a lot of money and time compared to an international trip. From small towns to coastal cities and towns, the Cape winelands and the metropolitan cities that are brimming with an eclectic mix of cultural offerings, South Africa should be your first option.
Go on day trips
One of the most efficient ways of travelling if you don't have too much time or money to spend is a day trip. Take a day out with a loved one or your family, drive for an hour or two to the nearest small town and spend the day trying new eateries and adventures. If you're in Joburg, Pilanesberg, Magaliesburg, Hartebeespoort and Clarens are good options. For Cape Town, the winelands and seaside villages or small towns such as Kalk Bay or Simons Town are great choices. Day trips give you the experience of being in a new space and experiencing new things without the burden of worrying about accommodation. When done with a group, this type of travel can go a long way in saving everyone costs. Day trips can also be exciting when they are adopted as a challenge, such as, 'What can I do with R500 in Magaliesburg in a day?' Accepting this challenge can get you started on a mission to uncovering gems.
The more, the merrier, the cheaper
While it might take some time and effort to rally up your friends to agree to a trip and commit with a payment, once you have the numbers on your side you can save so much more money with accommodation and activities. Many travel establishments have discounts when booking as a group, and even if they don't, you have the bargaining power to ask for a discount when you are making bookings for large groups. Bargaining goes a long way in almost every booking you make.
Zone in on your interests
Travelling isn't just about the destinations we visit, but ultimately about the experiences we enjoy in those destinations. Key to planning a trip is to understand what your interests are and what is available at the place you plan on visiting and letting your itinerary link these two aspects together. Whether you enjoy nature, food, views, shopping or a vibrant nightlife, make sure you allocate a larger part of your budget towards things that matter the most to you. Deciding on what matters the most to you means that you will spend your money wisely and get the most value from your spending. You can take very basic accommodation, for example, to save more money for activities (especially if you'll be out and about most of the time).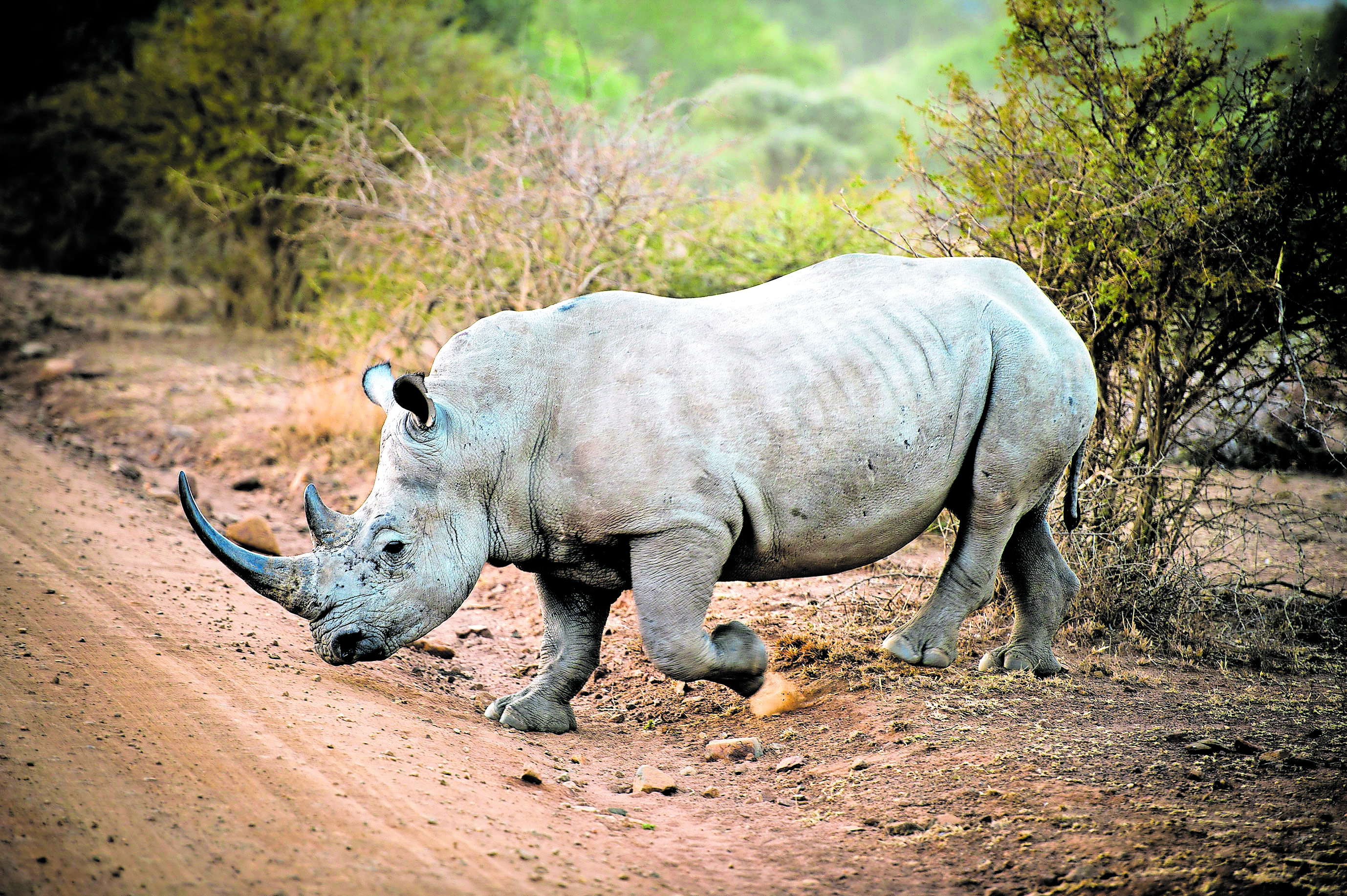 There's plenty of places to see the Big Five in South Africa, including the Pilansberg in Limpopo. (Photo: Liza van Deventer)
Talk to locals
The best thing you can do when visiting a place is to talk to locals about where to go, what to do and how to go about it. If there is something you want to do in a city, chances are it's something locals are already doing and it will be worth your buck finding out the best way to go about doing it. Talk to them about places that offer good value for money, spots worth visiting that don't cost an arm and a leg and activities that you should never miss. Sometimes it's a viewing point that costs next to nothing, a picnic at the locals' favourite park or the tavern where the beer is cheap and the locals are friendly. Like almost all good hosts, locals care for people who visit their area; they want them to leave with good impressions of their area because your impression of the area is in many ways a reflection of them. Give locals the chance to show you who they are and what they are about.
Make it all about lunch
Food can be a large expense when travelling. Eating out three times a day is no child's play for anyone's pocket. So try centralising your days around a substantial lunch and bringing your own food. Buy cereal and long-life milk to eat for breakfast before you hit the streets. If you are staying in a decent self-catering accommodation with facilities, you can even fry an egg with bacon and toast which will save you so much more than eating out. Allow yourself the liberty of one good meal, such as lunch, although dinner can also work. Lunch is a good option because a lot of restaurants have lunch specials, so that two-for-one special can score you a dinner. On some days, you might be running around doing activities and not have time to have a decent lunch. On such days, snacking on nuts, biltong and dried fruit (which are healthy and filling) can be a good idea and then you can reward yourself with a fancy dinner.
Look out for free things to do
We get so obsessed with spending money when travelling that we often forget that the best things in life really are free. A walk on the beach, picnic in the park, sundowners at that cliff with a view, hiking in the forest or a simple walk about town can all enrich your travel experiences without you having to spend a buck. If you do your research, you might discover more interesting activities such as free yoga sessions at a certain studio, or free wine at galleries on first Thursdays in Cape Town, a book launch or a free cricket match – all of which are things you can do for free. Do your research based on your interests. Look out for buy-one-get-one-free specials and happy hours at bars.
Diversify your stays
I hardly ever stay in one place when travelling for anything more than a weekend. A night here, two nights there allows for a varied experience – often without spending more. A varied experience opens you up to meeting more people and learning more about a place than if you were staying in one place. You are able to find more affordable alternatives and save up by having different experiences at roughly the same price.
Go visa-free
If you're a last-minute person looking to leave the country these holidays, make sure to do your research on places South Africans can visit without a visa. Make a shortlist and your final decision of where to go based on that list. This will save you a lot of admin, time and money. You will be surprised how many places you can visit that don't require a visa and are magical, such as Peru, Senegal and Saint Lucia, just for starters.