ANALYSIS
Investigative journalists helped pull South Africa back from a precipice by exposing the depth of state capture. But they are now staring into an abyss of their own: populist hostility, a funding crisis and waning public trust. On balance, our press remains one of the freest in the world – but for how long? By Carlos Amato
---
PART II
The glory of the leaked Gupta emails didn't last long. Just 18 months later, despite its pivotal role in the defeat of state capture, the South African press is embattled. Revenues continue to dwindle, and retrenchments have hit newsrooms hard, notably at the Independent group and Tiso Blackstar.
To make matters worse, the fourth estate finds itself bludgeoned with lies and threats. The Economic Freedom Fighters (EFF), who had previously opposed the Zuma-Gupta cabal, have launched a crude disinformation campaign against a list of journalists it calls the Ramaphosa Defence Force (RDF).
This is a strategy of diversionary retaliation. It was employed after press investigations implicated EFF leaders Julius Malema and Floyd Shivambu in the VBS Mutual bank heist. (The fact that ANC officials in Limpopo were enablers of much of the R1.8-billion theft has not received much coverage. This is because the party's appetite for criminality has become commonplace and because EFF hypocrisy — it has defined itself as a righteous scourge of corrupt politicians — is more newsworthy.)
The Mail & Guardian's Thanduxolo Jika is not surprised by the EFF's adventures in fake news. "I find it appallingly hypocritical that they are attacking journalists' integrity — particularly the narrative they present that we are instruments of 'white monopoly capital', which doesn't want black people to prosper — when, in fact, the EFF has helped to exploit poor black people in the VBS case.
"But it's nothing new," he said. "There has always been a rocky relationship between politicians and journalists. It's a difficult environment to live in."
Jika cites as a precedent the then ANC spokesperson Jackson Mthembu's klunky chant: "Don't buy City Press, don't buy!"
But a call for a boycott is a long way from a threat of bloodshed. Addressing protesters outside the Zondo commission into state capture, which is taking place in the building occupied by Tiso Blackstar, Malema made threats regarding the EFF's fight with an alleged cabal of Minister Pravin Gordhan: "There will be casualties … there might even be a loss of life."
Malema also made implicit threats against the so-called RDF journalists he links to Gordhan: "Attend to them decisively," he urged EFF supporters. He covered his tracks with a little caveat: "… engage with them from a civilised point of view".
Malema has previous' when it comes to war talk. And there's a case to be made that many journalists took too long to wake up to the toxicity of racial essentialism and "rhetorical" violence.
From the outset, the EFF was a story. Malema became an asset in the struggle against state capture. He was a juicy source, both on and off record. He rocked the musty old boat of Parliament and lit up the theatre of our politics. His broadsides against white South Africans were seen as a salutary riposte to white racism and complacency.
It is only now that he is slandering journalists and Indian South Africans that a broad media consensus is turning against him.
Financial Mail deputy editor Sikonathi Mantshantsha was one of the journalists singled out by Malema. He won himself a volley of vitriol for wryly tweeting a cellphone video, filmed from his office window, of Malema and Shivambu leaving the EFF's Zondo commission protest in a Mercedes-Benz shuttle.
But Mantshantsha scoffs at the "desperate" tactics of the EFF — and whoever else tries to scare him off. He argues that such attacks are doomed to fail and, if anything, they will sort the real journalists from the dilettantes. "Those people who will be intimidated do not belong in the newsroom in the first place," he said.
There is a place for this brand of unflinching bravado. Mantshantsha has demonstrated resilience and investigative skill with his exposés of Gupta corruption at Eskom. Scorpio's Pauli van Wyk is cut from the same cloth. They are among the warrior-sleuths for whom South African politics is a Manichaean battle between the good guys and the bad guys.
There is one true and indivisible story, however complex and hard to pin down it might be. That conviction is the lifeblood of investigative journalism.
But even so, the decisions journalists make about which corner of that one, true story to attack are often — if not always — steered by their sympathies. The Bosasa (African Global Operations) and Andile Ramaphosa story has received much less coverage than the EFF and VBS story. The president later clarified that the R500 000 was a donation to his campaign and not a contract with his son. He said the money would be returned to Gavin Watson, chief executive of Bosasa.
Some of that asymmetry is justifiable because the EFF's unhinged reaction to the VBS reports has become a story in itself. Even so, there are clear signs that our press corps, on balance, is going easy on the man who wields enough power, and apparently the will, to lift South Africa from its morass.
As Jika said: "We should not be entrenching ourselves and choosing sides. There are no angels."
When asked whether there has been a pro-Ramaphosa bias across the major media platforms since his presidency began, Van Wyk bristled: "Why are we even arguing this point of ideological bias? Because of state capture. That is the root cause. [Multinational public relations company] Bell Pottinger had a game to play, classifying the media as anti-Gupta, antiblack, and the ANC adopted this narrative, and the EFF took off on their own tangent.
"Of course no journalist is objective — we are all products of our society and our space. I'm a white female, 32 years old, and that has baggage. But then there's Ranjeni Munusamy, Sikonathi Mantshantsha, Rob Rose, amaBhungane, Branko Brkic. How do you get all those people into one ideological box?"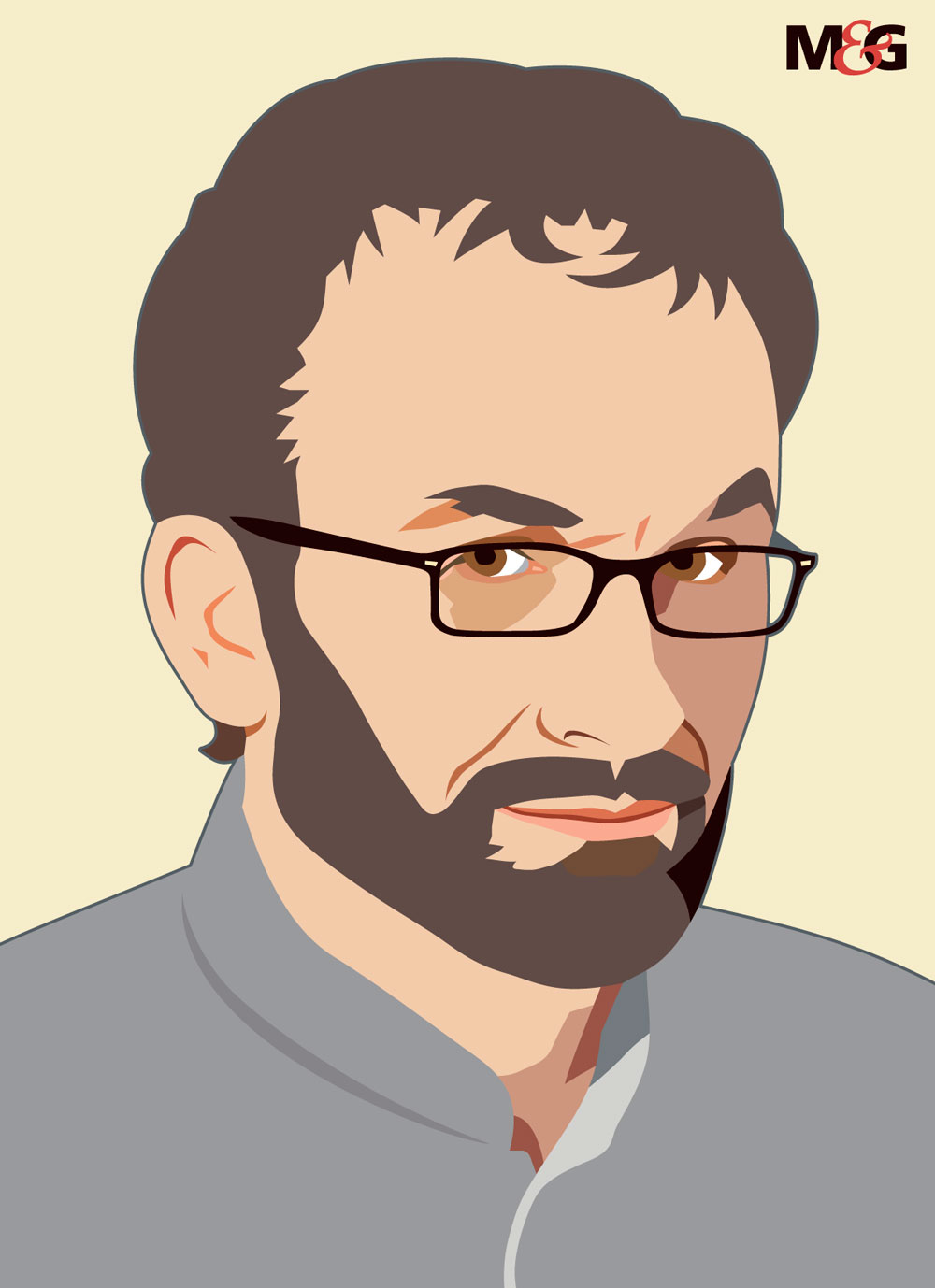 Branko Brkic: "I immediately thought, this is bigger than the Daily Maverick; this had to be industry-wide."
But, she added: "I don't want Cyril [Ramaphosa] to succeed. I want the country to succeed. If Cyril can make that happen, great. But he's not above scrutiny."
If anyone can speak from experience about the risks of following one's political sympathies as a news journalist, it is Ranjeni Munusamy.
As the daughter of the town barber in Dannhauser, a coal-mining town in KwaZulu-Natal, and granddaughter of the town barman, she grew up listening to stories, and has never stopped.
She is now a political commentator for Tiso Blackstar and a prime target for the EFF's press-bashing efforts. But, in 2003, she lost her job at the Sunday Times and her reputation in the industry when she leaked a story to the City Press that the former head of the National Prosecuting Authority, Bulelani Ngcuka, had been investigated by ANC spooks for being an apartheid-era spy. Munusamy had pitched the story to the Sunday Times, but the editors didn't bite.
Munusamy said her sympathy for Zuma at the time was based on her experiences while covering politics in Ulundi in the mid-1990s, when it was still a war zone.
"Zuma would invite us journalists to his house in the parliamentary village and tell us his stories about the struggle," she said. "It was so fresh then. Stories about Lusaka and Swaziland and Robben Island, stories of personal encounters that you would never hear normally.
"I remember sitting on the floor in that house, which was full of people — officials, MECs, all the journalists — and listening. It was so powerful at the time, coming from someone so essential to the ANC. That is where the relationship and the respect came from. He was very charismatic. It was a safe space to be. And it was an amazing time to be alive, during the transition. Freedom fighters were trying to find their way in the world."
But the freedom fighter in question found the wrong way in the world. After the Ngcuka furore, Munusamy was pulled ever deeper into the Zuma vortex. First he was charged with arms-deal corruption, and she believed he was being persecuted as a rival by the Thabo Mbeki cabal. Munusamy was approached to set up a website associated with the Friends of Jacob Zuma Trust and agreed to do so, for no pay.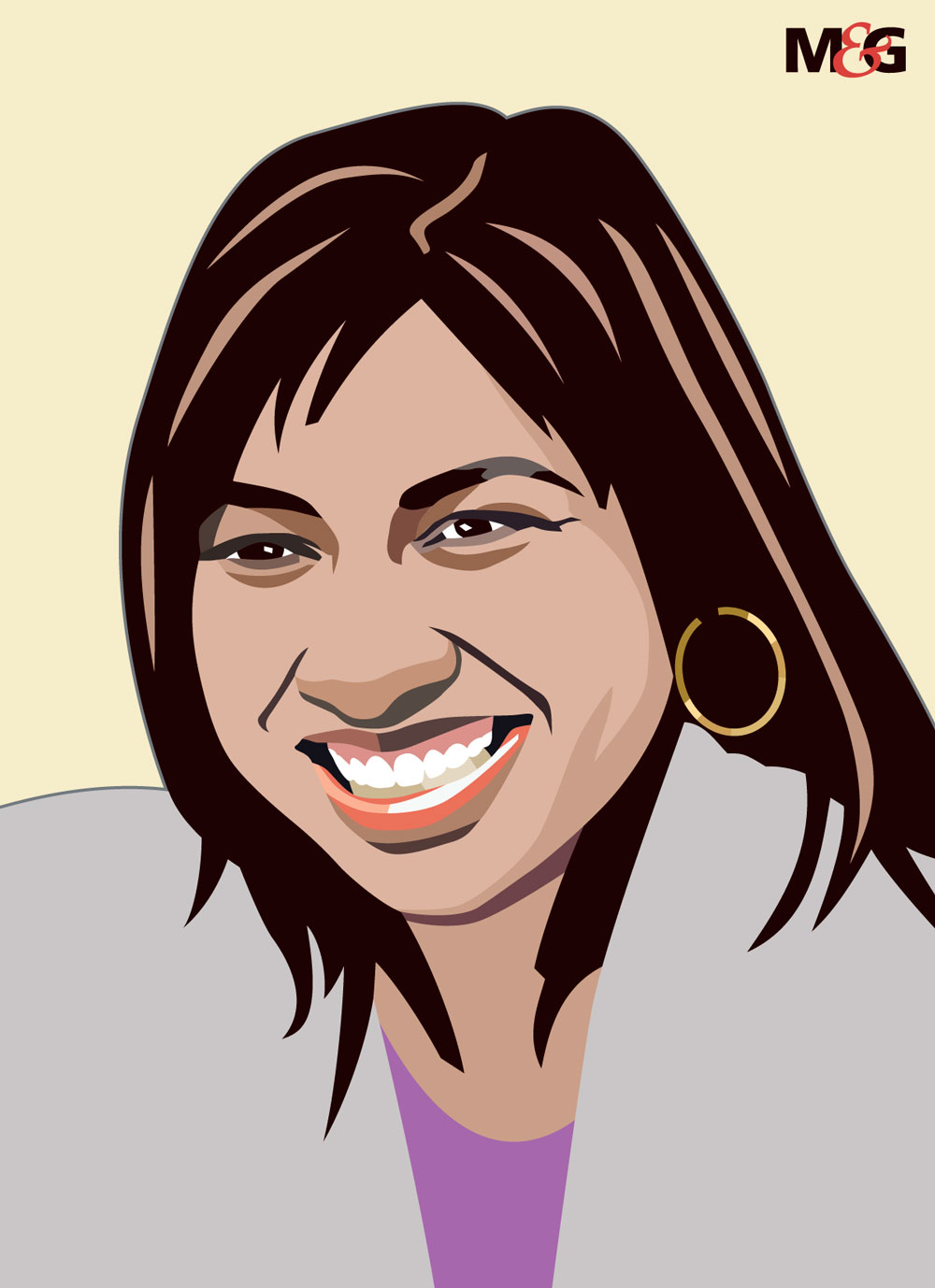 Ranjeni Munusamy: "There's no possible way for me to try to be 'fair' on the Gupta agenda. Never going to happen."
Then Zuma was charged with raping Fezekile "Khwezi" Kuzwayo and subsequently acquitted. It was the beginning of the erosion of her trust in Zuma, which culminated after he became president, when his corruption and incompetence finally became inescapable.
"My involvement in Zuma's political and legal battles had damaged me so severely that I hardly recognised myself. I wanted to rebuild my life, and restore whatever I could of myself," she wrote in the Daily Maverick in 2012, soon after she returned to full-time writing at the insistence of Brkic.
Munusamy has had to be tough to endure her ostracism as a Zuma apparatchik and then to rehabilitate herself in the public eye. But she is not too tough to reflect on why she had to grow a hard shell in the first place.
"I understand people's dislike for me," she said. "It's very difficult to be a prominent journalist with a big voice and be liked. From my early years in journalism, I developed a hard personality as a defence mechanism. To almost become a bitch, who didn't care what people thought."
Long before her entanglement in the Zuma story, she placed herself in the firing line as a young reporter covering the Inkatha-ANC conflict zones in KwaZulu-Natal for the Sunday Times. "Sometimes I would be on the scene of a massacre before the police got there, so I would stand there and hold somebody's hand while they died. And then afterwards try to tell the story dispassionately. I had no idea that we were undergoing trauma for a sustained period of time. None of us did."
She laughs now about her gung-ho approach in the killing fields. "I was really stupid. Once a warlord said to me, 'How do you still stay alive? You know we tried to kill you so many times. You must have a very strong muthi. How is that you don't die?' And I honestly don't know. I was able to go into conflict zones on my own.
"When Sifiso Nkabinde, the Richmond warlord, was killed, I went there on my own and sat on this deserted road outside his home and waited for his bodyguard. He had also been shot and I knew he was being discharged from hospital.
"Eventually the bodyguard stood up in the bushes and said: 'What are you doing?' And I said: 'I'm waiting for you.' And he said: 'But I can shoot you.' And I said: 'Ah, but I know you won't.' I didn't ask him any questions then, but then he said: 'Can you come back tomorrow?' So I did, and he told me what happened. He told me who had shot Nkabinde. And he took me to his hideout, where his guns were hidden, and our photographer came and took pictures of them."
Even in peacetime, there is an emotional toll on journalists. We are more vulnerable to depression than most other professions.
"You're supposed to reflect everyday reality — the good and the bad and the ugly," said Munusamy. "But more often it's the ugly that's the story. And you're there, at the coalface of the ugly. And at times the ugly penetrates you."
Nowadays, Munusamy is covering another war — a digital information war. Like all high-profile journalists who command large audiences in the frenetic trenches of Twitter, Munusamy is both an observer and a participant.
That ambiguous position adds grist to the mill of Malema and his right-wing populist equivalents — United States President Donald Trump, Hungarian leader Viktor Orbán, former United Kingdom Independence Party leader Nigel Farage and Brazil's president-elect Jair Bolsonaro. It's easy to launch a populist attack on the mainstream media, which, for all its real flaws, has been forced into an semi-activist role to maintain its moral centre. The political commitments of journalists are easily framed as unprofessional bias.
But journalistic ethics have never required the erasure of conscience. To attempt an impartial commentary on a mafia state, and on those who defend its dormant remains, would be absurd.
"There's no possible way for me to try to be 'fair' on the Gupta agenda. Never going to happen," said Munusamy.
So what happens now? How do journalists report dispassionately on an erratic and vengeful actor like the EFF, which scorns the old rules of engagement?
Until four or five years ago, there was an awkward and tense but broadly respectful dance of mutual dependency between politicians and the media. No longer. The brawl of Twitter has stopped the dance.
For Munusamy, there is no easy way out of this toxic dynamic. "The debate now is whether [the EFF] was given too much of a wide berth — whether it got too much attention.
"And when I covered the last US elections, I saw their media going through exactly the same convulsions with Trump. On the eve of the elections, they were saying, 'Oh fuck, did we create this? And what do we do now?'"
The stakes are always high when the press is cast as an enemy of the people, as Munusamy saw during a visit to Turkey in 2015. At the time, President Recep Tayyip Erdogan was beginning his persecution of reporters and editors. "I kept asking people why they were really not bothered by it," she said. "Life was going on as normal. Journalists would be arrested or sued, and there was no outrage in society about it. And that is how it built up to the stage where Turkey now has the most journalists in jail in the world."
Press freedom in South Africa remains far from the Turkey scenario, but only vigilance — both outward and inward — will keep journalists free.