'Why are we eating so fast?" asks Lukhanyo Mdingi, his hands poised as if to cue the gusts of parched summer wind that follow his question. We are sitting at Maria's Greek Restaurant in Dunkley Square, Cape Town. "For who?" he continues. The chinking of dinnerware and the chorus of a fully booked Monday night aside, this is not about the restaurant or its patrons.
This is about the world Mdingi finds himself living in. "The world I'm in close proximity to is so fast. It's fast food, fast fashion, fast music. There's a lack of substance I'm feeling. There's a lack of soulfulness that I'm feeling. There's a lack of time being invested in something's development that I'm feeling."
His sentiments remind me of the words of the late jazz singer and poet Abbey Lincoln in the opening to her poem, Where Are the African Gods?: "Why we doin' so bad?/ Because we do not worship God in our own image and likeness …"
The poem is an appeal drawn from a place of love in a time of both difficulty and incredulity. Its echo can be found in Mdingi's charismatic yet meditative voice.
He may have just returned from debuting his Autumn-Winter 2019 Collection, Perennial, at the New York Fashion Week (scouted for a second time and successfully admitted this year by the Council of Fashion Designers of America) but these are not the words of a designer giddy on a trajectory towards what he calls "endless sequels". Such sequels, he explains, are repetitive cycles of creativity and production that exist to feed a machine that can never quite be satiated. These are cycles fuelled by "large audiences and no market", and Mdingi's not shy about wanting "no part of it".
"I want to be thinking about integrity, intention and how that connects honestly to my outcome," he stresses. "Two years ago [is] when I really started to make my decisions based off the answer to the question, 'Why are you doing this?' This was not just in my business or in my design but within me. I really wanted to live in a way that mirrored a sense of goodness, respect, integrity and honesty," he continues.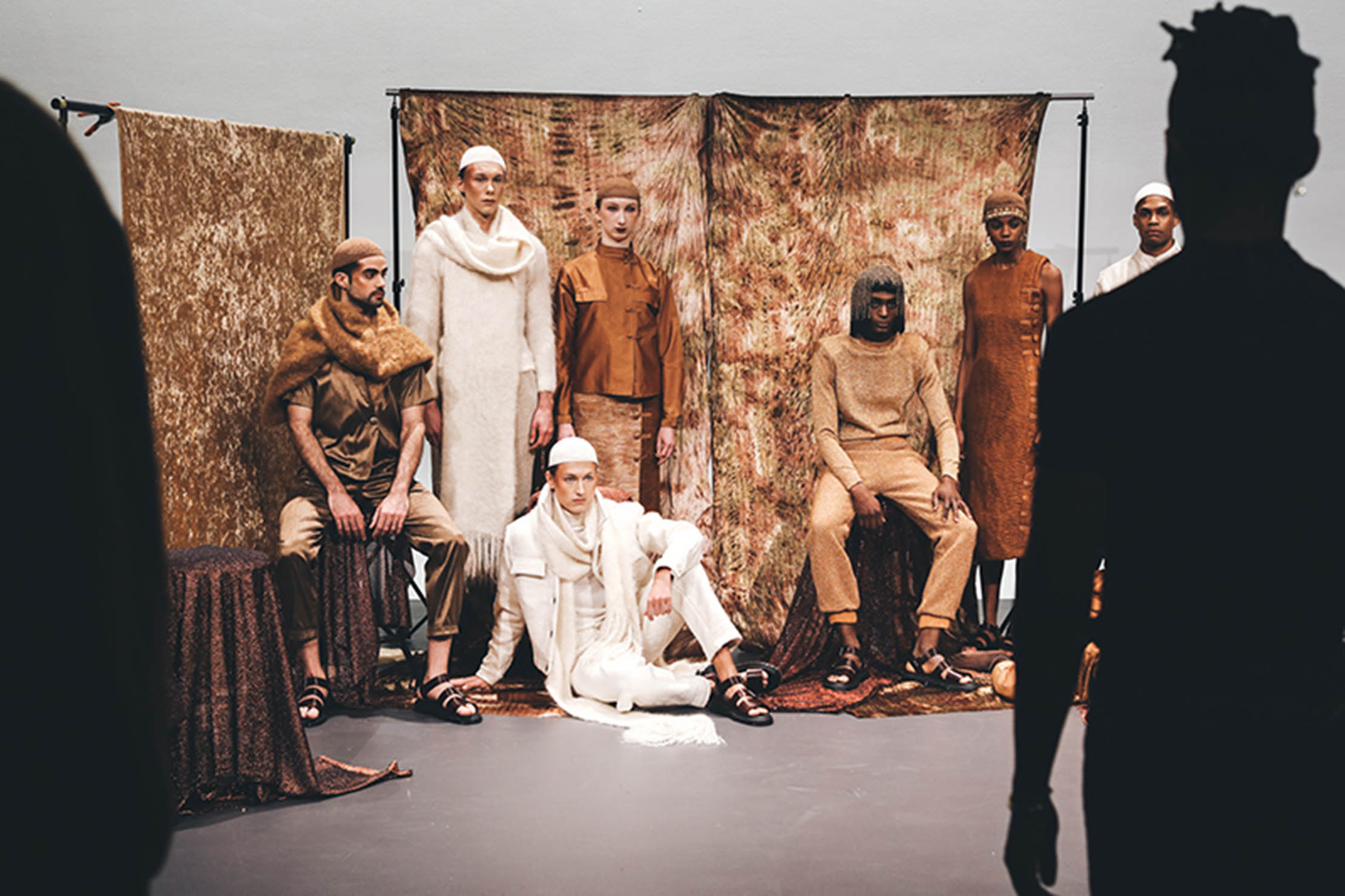 Mirror: Perennial by Lukhanyo Mdingi. His designs have caught the fashion world's attention and he wants them to reflect the values of integrity, goodness, honesty and respect, including for the natural environment. Photo: Leila Jacue
I first met Mdingi more than three years ago. I had a coffee habit and he made a mean flat white. He had just graduated with a BTech from the Cape Peninsula University of Technology with Iridescence, a minimalist avant-garde menswear collection inspired largely by natural light reflections on various materials. He was working five days a week at a restaurant to fund the development of his self-titled label, Lukhanyo Mdingi.
He greeted me, then a complete stranger in a coffee bar, with the same smile he greets me with today, years later, as if he has waited all day to see me. Back then, I would find him in "uniforms" of neutral colours, soft textures and solid silhouettes peppered with small, solid accessories in gold or silver. He embodied the minimalism and attention to human form of his brand. Not much has changed. "I've always liked things that are understated but strong at the same time," he disclaims, seated in a perfectly draped Italian blouse, blue jeans and delicate gold accessories.
What, then, has led him to express a strong desire to lead a life of greater integrity to himself and his brand? Since 2015, his collections have stayed true to the vision of producing timeless essentials — each collection inspired by shapes and forms in nature and architecture, and aesthetics stemming from timeless techniques in the East and Africa. So what changed — and why?
The devil was in Mdingi's definition of a beautiful product. "When I began I was creating all these collections purely based on aesthetics—on how the end output looked," he explains. "I was thinking about how I could create a beautiful product but I was only focused on its design, not its development."
It was the launch of his Spring-Summer 2017 Purgation Collection at the South African Menswear Fashion Week in 2016 that would unravel his entire work-life ethic. "I remember the exact moment. The two-and-a-half months leading up to the showcase were so instrumental in helping me see that to work at the pace we were working at was not healthy. It was evident in the quality of the collection. It was awful: nice from far but far from what it needed to be. We were just trying to chase the hype — there was no foundation. I remember speaking to our show producer and telling him that this would be the last fashion show I'm doing," he recounts.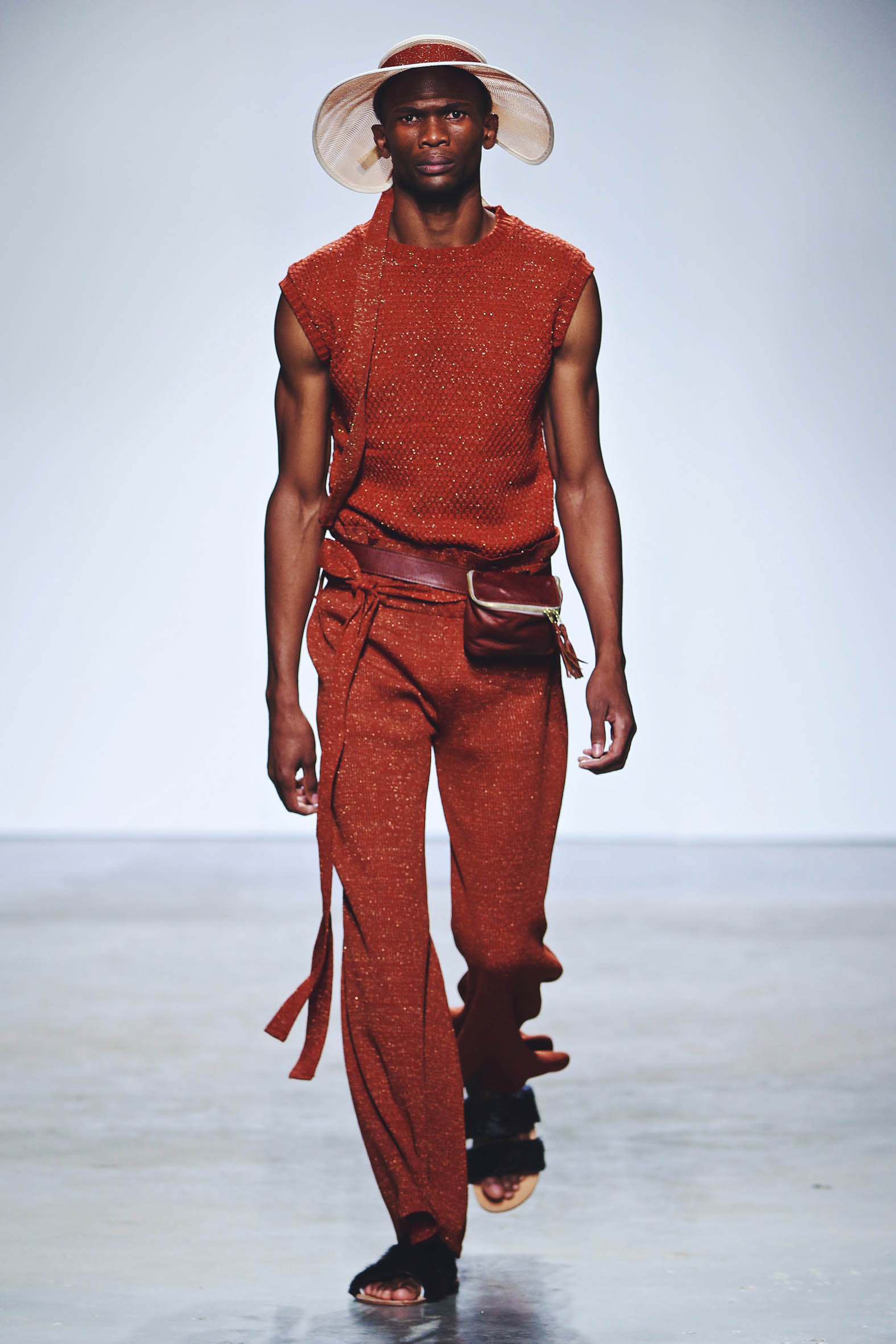 Looks from Mdingi's Spring-Summer 2017 Purgation Collection (above and below). Photo: Supplied.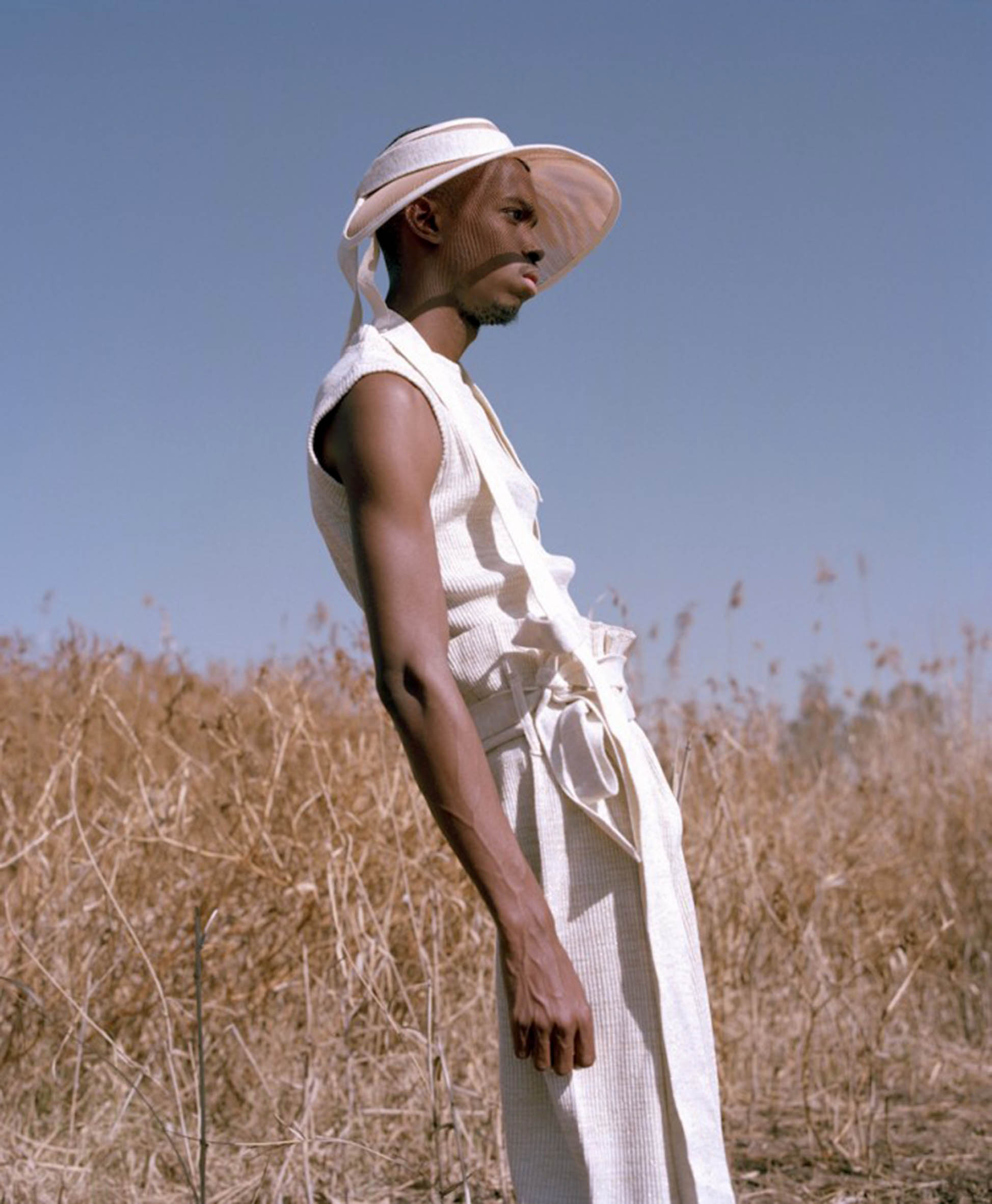 His definition of beauty in design has expanded significantly since then. He seeks minimalism and mastery at every step of his product process, a mind-set that finds him "thinking about the foundations and logistics of the design as opposed to thinking, 'all I want is a beautiful shirt'."
"I'm really trying to grow in an organic way that is authentic to me and having more research based on intelligent product development," he stresses. "I like the idea of knowing each person at each step, being able to interact with them, and knowing that this is where my money is going. There's something beautiful about that."
Why any of this is important in a world in which business, creativity and success all compete in a snakes-and-ladders game of Instagram fame is a question Mdingi does not need to think twice about. "I really just had to look into myself because here I am creating this label that is so personal — so intrinsic to me — that I needed to make sure that whatever comes out of it was my truth," he says.
Although he will not state it, Mdingi is part of a growing group of makers considering the effects of their activities on society and the environment. The significance of slowing himself down to interrogate the true nature of his business at every step of its value chain is a lesson more brands would do well to heed sooner rather than later. The fashion industry, globally, remains one of the most unsustainable economically, socially and environmentally. Next to global oil production, the clothing and textile industry is the world's largest polluter.
The changes in the integrity of his business might not be immediately perceptible to customers and fans. But his willingness to change gear and commit to substance over hype is instructional to makers and consumers alike. How do we define good, healthy, sustainable lives? Is it with attention paid only to their images? Or is it, as Lincoln writes, "within the skin, without the skin, and in the skin again"?
It is fitting that the restaurant staff only pop up at our table at 20-minute intervals to ensure we haven't gone hungry. Our food arrives at its own pace but we are not fazed. We are well aware that this timing would not fly in the world of fast consumption and creation but the kitchen is busy and uncompromising and we are busy sharing space, feasting off the symmetry between the slow summer's night and the steadiness of Mdingi's rise.