Running from Muizenberg to Cape Point, False Bay is one of the largest bays along the South African coastline. The water this side of the Cape is warmer and occasionally, you will find surfer's heads bobbing up and down as they catch a few waves.
1. Exploring the surfer's hub, Muizenberg Beach
The sandy beach in Muizenberg is wonderful for water adventures and is famous for kitesurfing, swimming and surfing. Muizenberg Beach is considered a good area for the entire family, as it's child-friendly and also has a water slide for the children to enjoy. A few decades ago Muizenberg was a fashionable and exclusive seaside suburb. Alongside the pavilion are coffee shops and restaurants as well as surfing schools, where you can hire a surfboard and wetsuit from R100. The water this side of town comes from the Indian Ocean, making it much warmer to swim in and more prone to sharks. Don't be afraid: there are shark spotters who keep guard and will alert you if there is anything in the water.
2. A stroll around the fishing village of Kalk Bay
Kalk Bay, also known as Kalkbaai in Afrikaans, is a fisherman's paradise. You arrive in disbelief and feel as if you're in a totally different time and place in the world. There is a much slower pace in Kalk Bay with an array of quirky shops, offering arts and crafts, curio shops and vintage bookshops. The harbour is picturesque and you can smell the fresh fish caught by the fishermen. Locals are polite and you can enjoy a fish-and-chips meal from Kalky's at the harbour.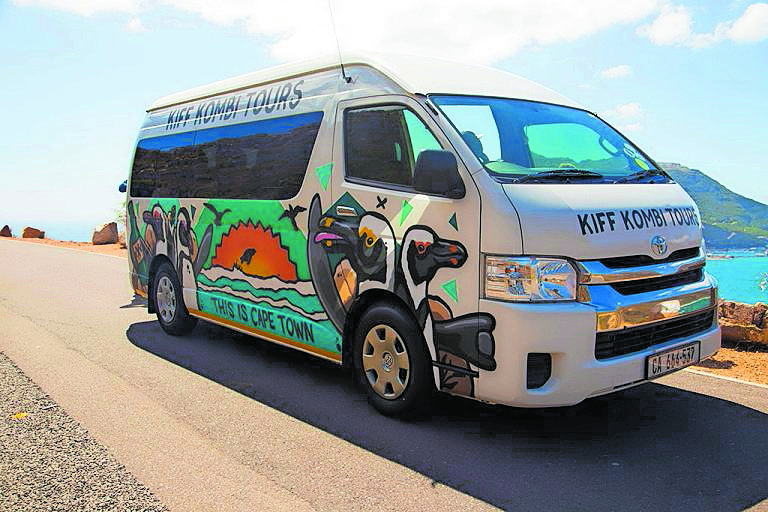 3. Discovering historically-rich Simon's Town
Simon's Town is filled with history. It's also home to the South African Navy. A historical street you simply can't miss in Simon's Town is the cobblestone street St George's, which has buildings as old as 150 years old. Nestled along the street are cottages, coffee shops and the historical Simon's Town Museum. At Boulder's Beach you can see the cutest African penguins and if you are lucky enough, you can find them swimming alongside you.
4. Swimming with the population of Smitswinkel Bay
When you take a drive along the M4 from Simon's Town to Cape Point Nature Reserve, be on the lookout for a little bay with houses. If you blink, you could easily miss it. The secluded bay is called Smitswinkel Bay. The bay is only accessible by foot or boat. If you have a vehicle, you can park it on the M4 with the residents' cars and take a 15-minute walk down the path leading to the beach. Snorkelling, fishing and a picnic will make for the perfect adventure. There are private homes on the bay, but they have no electricity or cellphone reception.
5. Sharing Cape Point with baboons
From the lighthouse, Cape Point has some captivating views. This is where you can expect to find many baboons too. The Cape Point Lighthouse was built in 1859. It's up to you whether or not you prefer to do the 15-minute walk up or ride the funicular in just three minutes to get to the top. Be cautious when carrying food or you may be an easy target for the baboons. The lighthouse is surrounded by serene beaches and you will have many photo opportunities.
6. Cruising the iconic Chapman's Peak
Chapman's Peak boasts 180-degree views and the drive winds on for nine kilometres with numerous curves. Chappies, as it's also known, connects Hout Bay and Noordhoek. This Atlantic seaboard has magnificent views of the ocean and skyline, which you may want to stop and admire.
How to get there
You can hire a car to drive to the coastline or alternatively book a tour through Kiff Kombi Tours, who specialise in day trips in and around Cape Town. 0212133888, kiffkombitours.co.za