From the time he was a boy, international knitwear designer Laduma Ngxokolo — whose brand MaXhosa by Laduma has wowed global runways — was fascinated by the Xhosa initiation rites into manhood.
"I loved the sense of charisma the Xhosa initiates carried after their initiation, and I was so looking forward to being an initiate myself," he said, during his talk at the opening of the Provoke/Ukuchukumisa/Daag-uit exhibition, where his MaXhosa rug imitating a Xhosa initiation blanket was on display. The exhibition formed part of the Dalibhunga: This time? That Mandela? colloquium.
However, when he became an initiate, he found the typical clothes worn after initiation, the hunter cap, jacket and shirt, all in earthy colours, did not "resonate enough" with the culture of the Xhosa initiates wearing them. "The clothes didn't carry symbolism."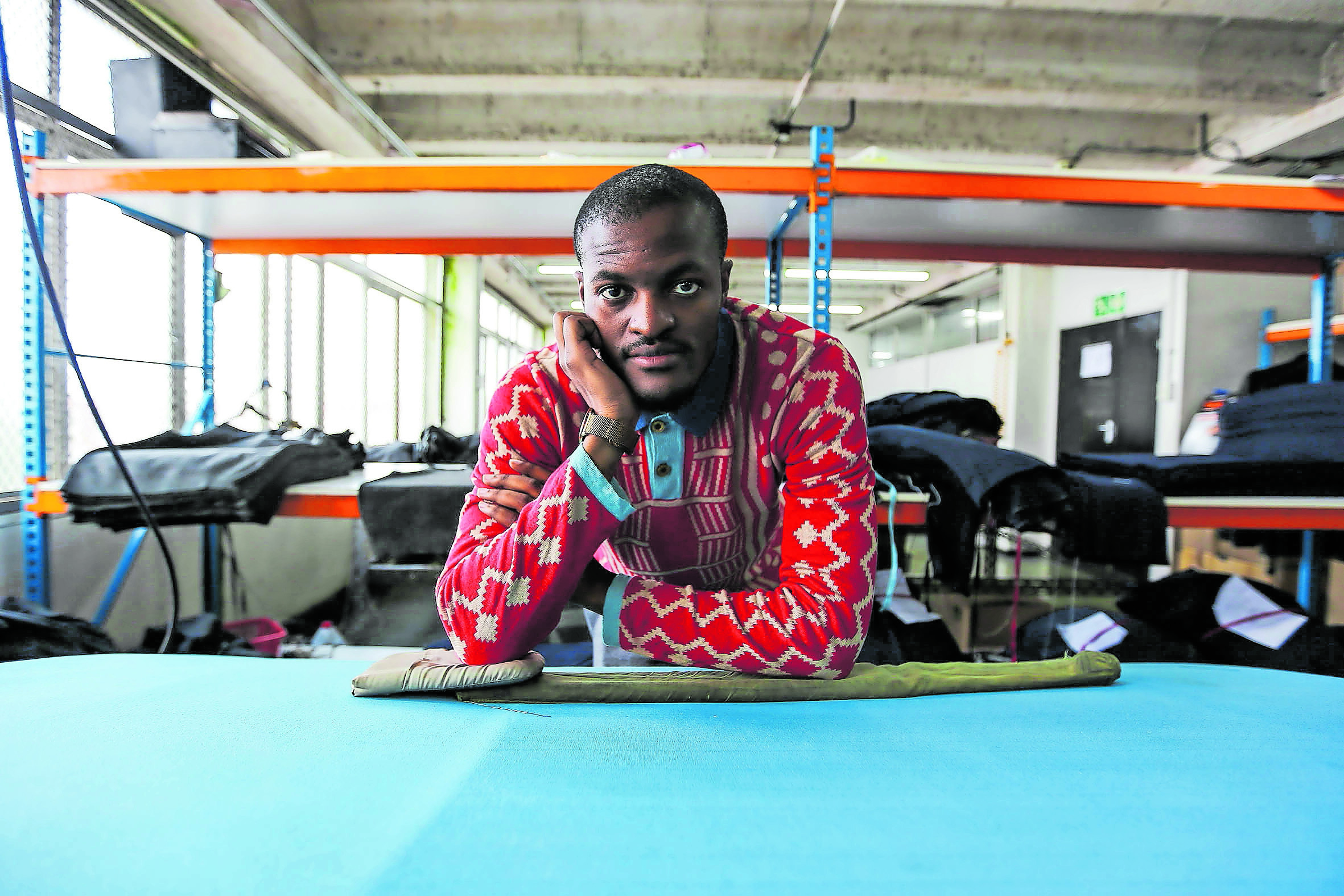 So when he had to choose a textile design project for his BTech degree at Nelson Mandela University, he decided to design a new range of initiation-type clothes inspired by traditional Xhosa beadwork.
"My thesis for my BTech degree was: how can traditional Xhosa aesthetics be interpreted into contemporary knitwear for Xhosa initiates?"
His range won him an international competition in London, and thus started his journey towards commercialising his brand, and taking his knitwear to runways across the world. He has since extended the brand to women's wear and household items such as rugs and cushions.
"I named my brand MaXhosa because I felt like there wasn't justice done to the Xhosa people. As beautiful as they are and as elegant, there hasn't been a globally-esteemed flagship [project] that says we are the Xhosa people, we're beautiful … we are African and proud."
Today, his clothes are worn by celebrities such as Beyoncé and Alicia Keyes.
"What fascinates me the most is not that we dress the celebrities but that we dress the ordinary people across cultures in South Africa. Some of my clients are Basotho, amaZulu, vhaVenda … We're trying to position ourselves as an African brand, not only for amaXhosa."
Ngxokolo closed his talk by saying he had learned much from the wisdom of Nelson Mandela.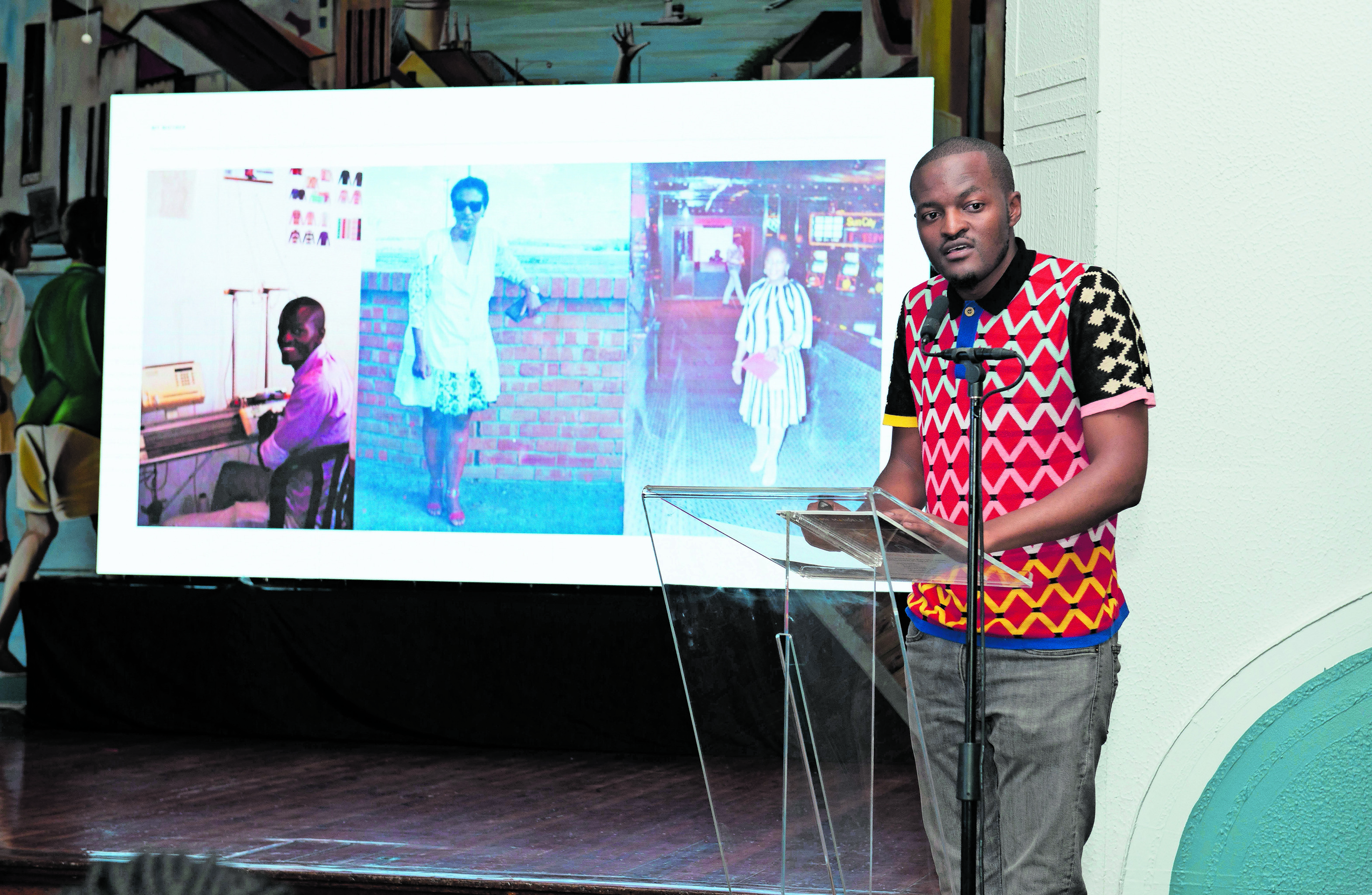 "When I read his book Long Walk to Freedom, I focused on the part where he went through his initiation journey. He says it was liberating to be introduced to his forefathers as this gave him confidence as a man. Once he learned about the wars that happened in the beautiful mountains of the Transkei, he told himself he would uphold the name of his people and uphold the belief that humanity and community is key in everything we do.
"I'm proud to have been on this journey with Nelson Mandela University … I will make sure I document this special journey in a book one day."
The influence of a mother
Ngxokolo lost his mother Lindelwa, a single parent, while he was in high school, but her influence continues today.
During his talk at the opening at the Provoke/Ukuchukumisa/Daag-uit exhibition, he reflected on an occasion when he accompanied his mother on a quest to buy a second-hand television from the Salvation Army, but they came home with a knitting machine instead.
"My late mother was a knitwear designer in the 1980s. She couldn't spread her wings wide enough because of the political circumstances at that time … So that knitting machine was nostalgic to her."
His three siblings were disappointed their new purchase wasn't the TV they had begged their mother to buy, but Ngxokolo was curious about how the knitting machine worked and started playing around with it.
"I found that the machine creates fabric. You can make patterns and the fabric pops up underneath … I collected manuals and tried to learn as much as I could."
Sadly, his mother passed away later that same year, in 2002. "The day before she died, she told us to stick together and to make sure no one comes between us."
Then a child-headed household, the four school-going children sustained themselves with the skills their mother had taught them.
"As the leader of our home, my elder sister made dresses to sell. I made and sold scarves for bus fare and bread … We were fortunate as very few people had skills that created income to put food on the table.
"Our mother had done all sorts of crafts at home — beadwork, crochet, sewing. We loved it and it kept us at home, away from trouble.
"Throughout our upbringing, we saw these images [of Xhosa women wearing traditional Xhosa beadwork]. And through the beads, she taught us anthropology. She said our identity and where we came from was important."
Throughout his school career, Ngxokolo never told anyone about the pieces he was selling, as he feared he would be teased by his peers.
"I did textile design at Lawson Brown High in Port Elizabeth. I had a very supportive teacher who understood my circumstances, and saw my talent and supported me. And I made sure I worked as hard as possible."
His efforts led to his studying textile design at Nelson Mandela University, where he continued to excel, attaining top results and receiving bursaries.
In his final year, he received a bursary from Mohair South Africa, and his eyes were opened to a new opportunity: the possibility of establishing a factory for specialist knitwear manufacturing, which would become a reality a few years later.
"South Africa is the number one exporter of mohair; we export 70% of our mohair, which means there are very limited jobs in this industry. I saw a business opportunity, especially in the Eastern Cape, which faces the highest youth unemployment in the country."
He completed his final-year project, creating a range of men's knitwear inspired by traditional Xhosa beadwork patterns, all the time thinking about the factory and the jobs he wished to create.
After his final-year range won him an international competition in London in 2010 and prize money of £1000, he started taking steps to commercialise his project, approaching numerous funding agencies.
It was Nelson Mandela University that responded with a plan, by establishing a business incubator project, which has since been extended to many other graduates.
Through the incubator, he was paired with a private company and received mentorship, along withproduction and financial assistance. He received R150 000 for his start-up business, but lost it all "in the process of learning".
What helped save his business was an order for 200 pieces from a client who continues to support him, seven years later. "It was a powerful investment and I couldn't afford to make mistakes … She loved the fact that [my range] was very organic and had a different story to tell."
His range, which he extended to women's wear in 2014, has now appeared on runways across the world.
In January last year, he finally bought the knitwear manufacturing factory he had dreamed about for so long. "We now have a team of around 30 people."
Hiselder sister Tina, who is also an acclaimed fashion designer, and his two younger siblings, Mangaliso and Lihle, run the business with him — so the close-knit family continues to stick together.
He continues to remember and honour his mother: "I started my brand seven years ago. But I've realised for the past six years, I've been lying. On my email signature, it used to say 'MaXhosa by Laduma, founder and MD'. But I've removed 'founder'."
He realised his late mother had always been the founder.