Organised crime linked to the illegal harvesting, processing and trading of fish and seafood is so huge globally that it is effectively a parallel economic system, undermining sustainable economic growth.
"Countries are being deprived of taxes; citizens of jobs, food and income; and fisheries and environments are being destroyed. Africa is particularly vulnerable and loses more than $20-billion per year," said Professor Hennie van As, who presented FishFORCE's multi-country programme at the SANOCEAN (South Africa-Norway Research Co-operation on Blue Economy, Climate Change, the Environment and Sustainable Energy) conference.
An admitted advocate, Van As is director of the Centre for Law in Action, Professor of Public Law at Nelson Mandela University and head of South Africa's first Fisheries Law Enforcement Academy, FishFORCE.
Established in 2016 by Nelson Mandela University in partnership with the Norwegian Ministry of Foreign Affairs and South Africa's Department of Agriculture, Forestry and Fisheries (DAFF), FishFORCE works to equip enforcement agencies to handle the increasingly complex investigations and prosecutions of fisheries crime throughout Africa and the world.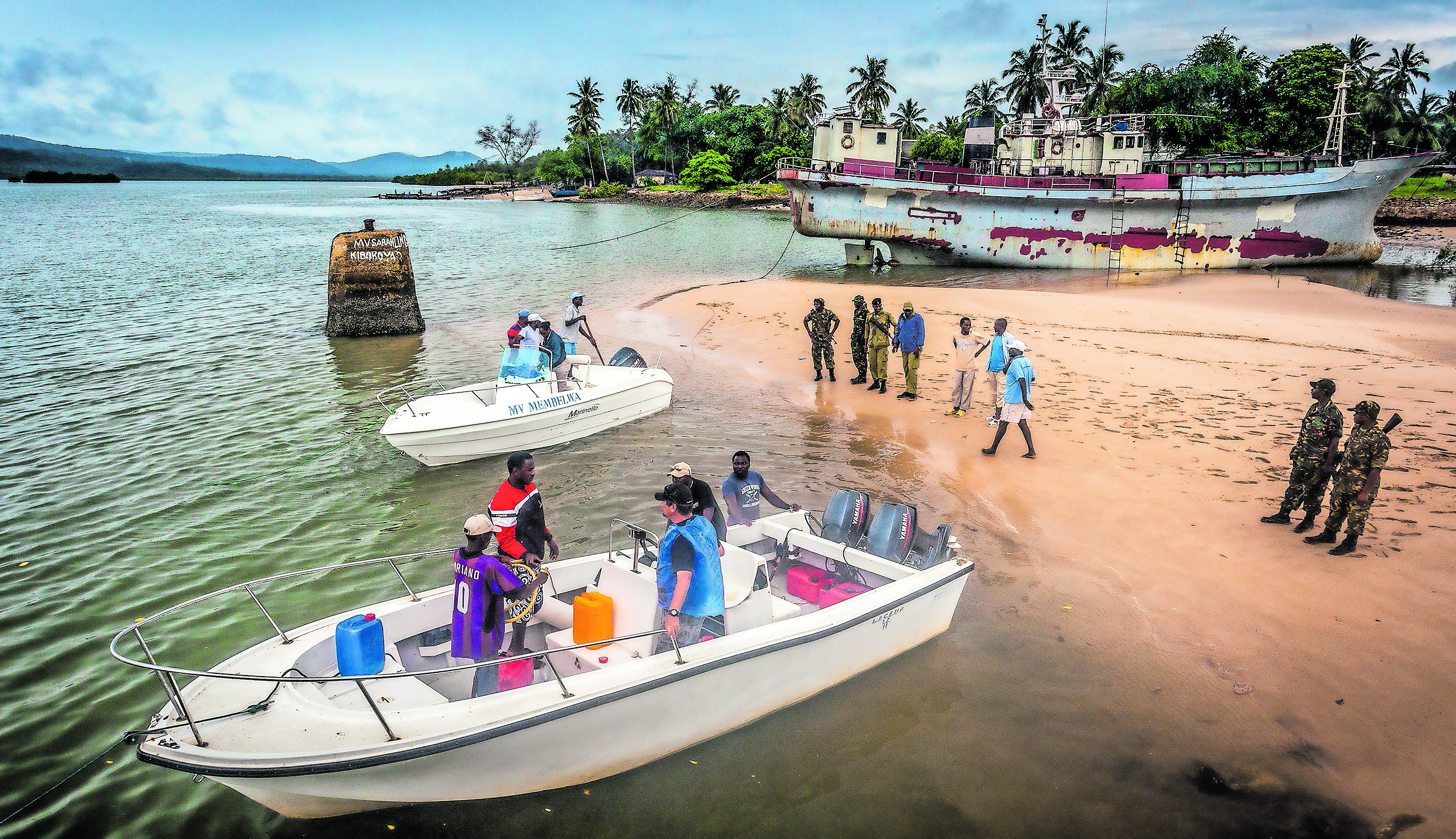 FishFORCE training in Tanzania. The FishFORCE Academy is helping to build fisheries law enforcement capacity along the east coast of Africa
Buy-in from INTERPOL
FishFORCE has buy-in from the world's largest international police organisation, Interpol, the African Union and the United Nations Office on Drugs and Crime.
Fisheries crime, or "multi-crimes" affecting the fisheries sector, range from illegal fishing to human trafficking and forced labour, fraud, forgery, corruption, money-laundering and tax and customs evasion. These crimes pose a significant challenge to fisheries law enforcement agencies across the world.
"Fisheries law enforcement requires traditional policing methods and tools, and expertise in law, criminology, police science, as well as fisheries management and conservation," said FishFORCE chief operations officer Michael de Lange. "The aim is to achieve intelligence-led investigations and prosecutions of criminals engaged in fisheries crime."
25 years to life
Cases prosecuted as Illegal, Unreported, Unregulated (IIU) fishing have had very limited success, with penalties amounting to a rap on the knuckles and being seen as "the cost of doing business" by culprits. Instead, as Van As argued: "They should be addressed under the Prevention of Organised Crime Act, with severe penalties of 25 years to life. It is encouraging to see that three recent major abalone racketeering cases have done this, with sentences of 18 to 20 years.
"Together with the National Prosecuting Authority (NPA), we are getting to the bottom of why prosecutions for fisheries-related crimes often fail," continued Van As. "The regulating and policing of fisheries vessels in the past has been too compartmentalised and full of loopholes because of the many different players involved. We are now collaborating with the South African Police Service (SAPS), Defence Force, NPA and Home Affairs to develop a combined offensive."
FishFORCE research and training
A cornerstone of FishFORCE is to facilitate research and innovation so that fisheries law enforcement officers have the most updated information, techniques and tools available.
"FishFORCE is currently training fisheries control officers, police officers and prosecutors in South Africa and Kenya, where there is already a FishFORCE academy. Others are being opened in Angola, Namibia, Mozambique, Tanzania, Madagascar, Mauritius and Seychelles," said de Lange. "We are also assisting with training along the Indian Ocean Rim, including countries like Indonesia. Organised fisheries crime knows know borders, and neither do marine living resources."
The training developed and delivered by FishFORCE provides formal qualifications, such as a Higher Certificate in Criminal Justice and a Diploma in Law Enforcement. These were specifically developed in order to professionalise the sector, promoting fisheries law enforcement as a career choice.
For more information visit FishFORCE http://fishforce.mandela.ac.za/