To understand the earth's oceans, one must also understand the people who inhabit coastal areas and islands. This includes human use of lagoons, beaches and sea," said Professor Rose Boswell, executive dean of Arts, Nelson Mandela University, whose exhibition of photos was titled Indian Ocean Africa.
"This was my first photographic exhibition and it consisted of images from my anthropological field research in the southwest Indian Ocean islands of Zanzibar, Madagascar and to a lesser extent, Mauritius," said Boswell, who was born in Mauritius.
"The historian Edward Alpers described the ocean off the east coast of Africa as 'Indian Ocean Africa'. Yet for a very long time the story of this socially diverse Indian Ocean region was not well known, and, to a large extent, one might argue, this is still the case.
"My journey into the region began in Mauritius in 1999. I wanted to follow the story of African descendants in Mauritius to understand why so many are still socially and politically marginalised. I also wanted to know why their story had been silenced for so long, what riches their communities held and how I, also an islander, was connected to other islanders in the region.
"Since 1999, my work has focused on the identity, the political situation and the rich intangible cultural heritage of the islanders. Heritage being the cultural 'gifts' passed from one generation to the next – songs, poetry, ritual practices and languages. What I found was an incredibly rich world of aroma, sound, emotional expression and oratory. A world of alternative 'starting points' for identity formation. The work also revealed the extraordinary creativity and resilience of Africans and their descendants."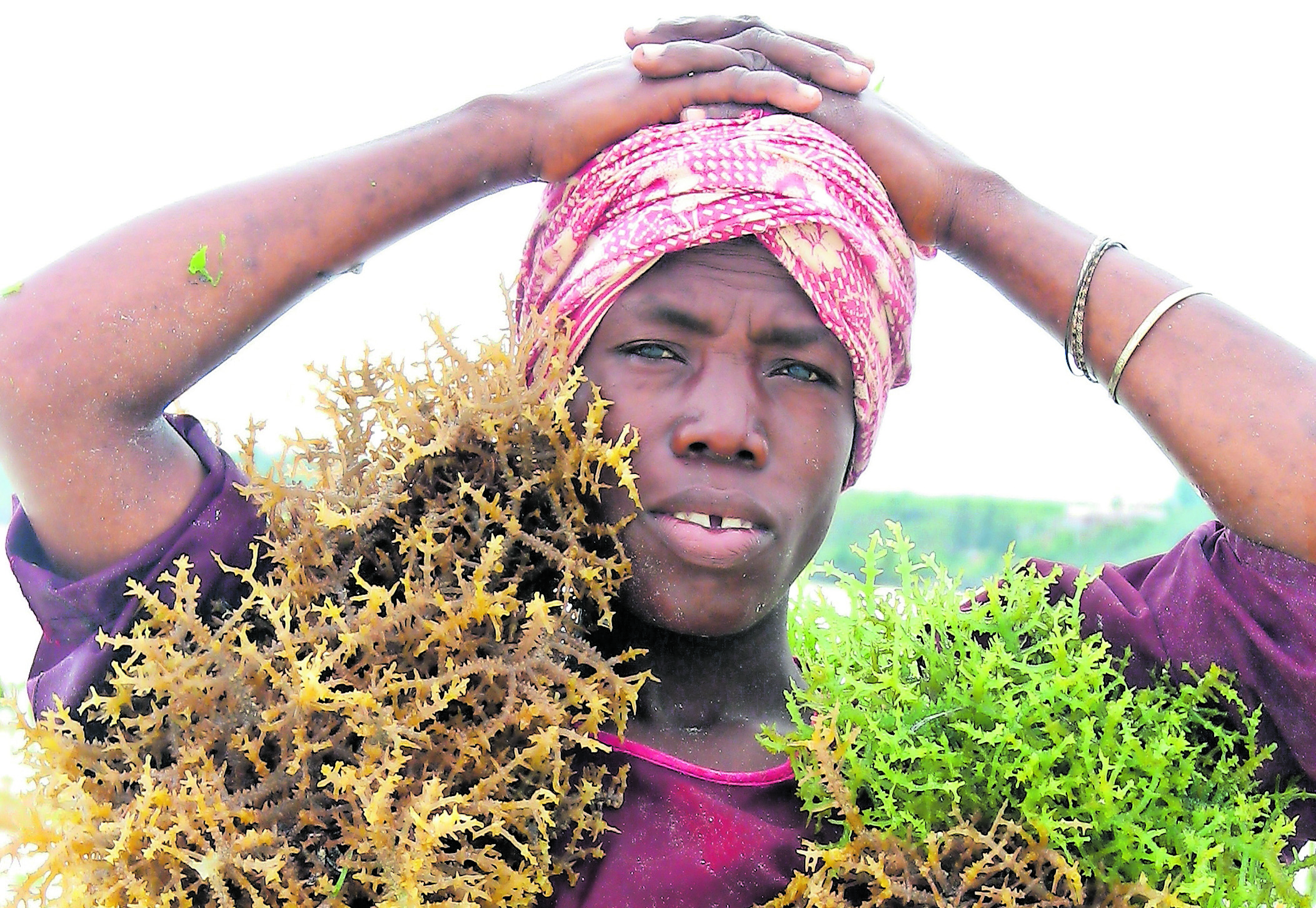 Padima (Photo: Professor Rose Boswell)
A woman seaweed farmer called Padima
Padima is a mwani (seaweed) farmer. She said that cultivating mwani is a difficult, smelly job. The seaweed has to be checked regularly, which involves many hours of labour, wading in the low tide under the hot sun. Women carry up to 10kg of mwani on their shoulders from the "plantation" to the beach. One kilogramme of seaweed fetches about one US dollar. Women working hard can make up to 50 dollars a week, which is significant for Zanzibaris — this is about 50 000 Tanzanian shillings. The seaweed is bought by Zanzibari middlemen, who sell it to Chinese merchants at the docks. The seaweed is used in anti-ageing and health products in the West and in the East it is used in a wide array of culinary dishes and as complementary medicine for physical and spiritual balance.