This morning, before the sun rises, when the cold is at its most biting, a girl in her school uniform will enter the terror. He's there. Lurking in the donga. Perhaps around the next bend or trough. They feed here, you see. The rapist. The killer.
Nokuthemba Sikhakhane saw the terror once in the mangled body of a six-year-old. It runs through her entire body as she trudges this too familiar road, this peril that must be met to get anywhere.
It is 4.50am on a cold winter morning and Nokuthemba is already up and preparing for school.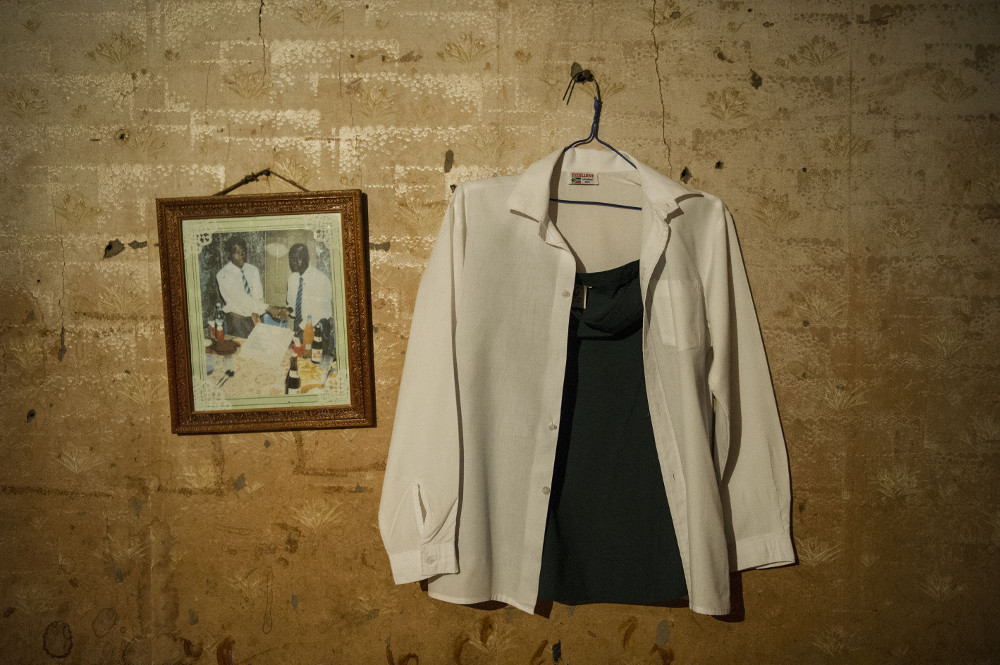 She boils two kettles of water and pours the water into two washing basins for her and her nine-year-old cousin, Bongiwe Mthembu. The two then disappear into the bathroom where they take a bath.
Moments later the pair are seated on plastic chairs in the kitchen and eating breakfast. Biscuits and tea.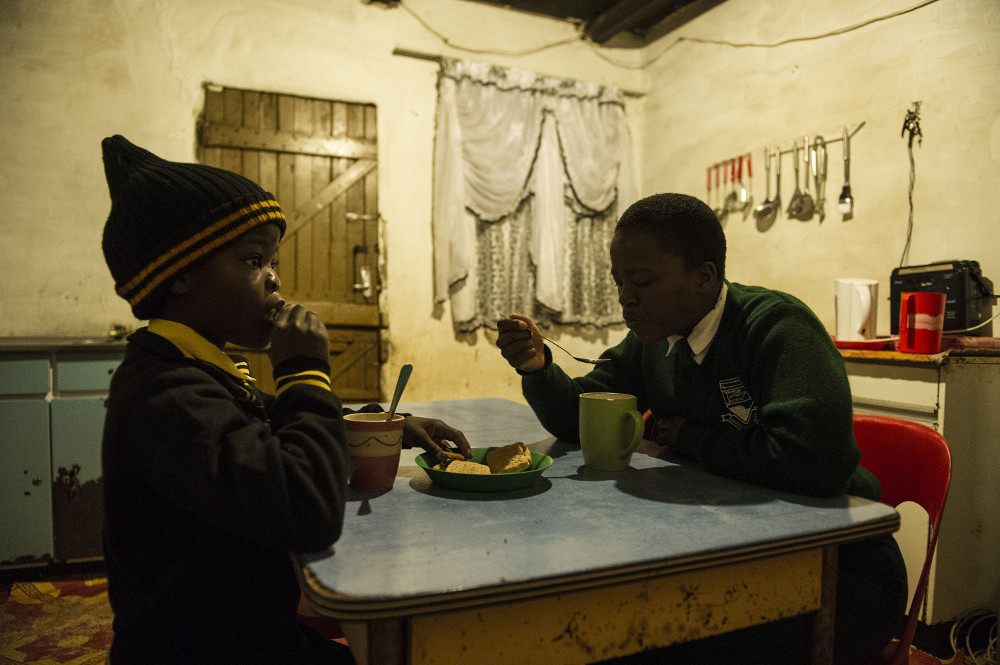 When they are done, the 15-year-old washes the two cups. She fixes her bubbly cousin's tie, checks that all her books are in order and goes to her parent's bedroom to tell them that she is leaving for school.
At 6.10am, it's still dark outside and Nokuthemba sets off.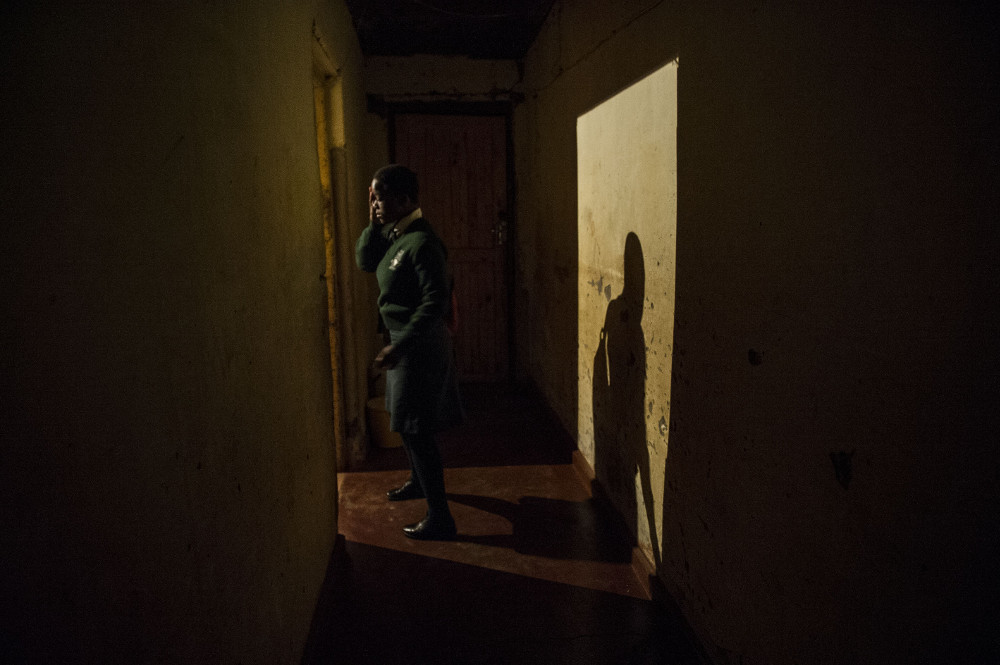 This is a daily routine for the grade 10 pupil at Ngwane High School in Vumankala village in Nquthu, northern KwaZulu-Natal. Her school is one on a list of 12 schools in Nquthu that form part of an application at the high court in Pietermaritzburg by lobby group Equal Education, which wants the provincial departments of education and transport to provide transport for pupils who are far from school.
In its court papers filed in March, the organisation argues that by not providing scholars with transport the department has violated the pupils' rights to education.
Nokuthemba does not know much about scholar transport. What she does know is that she has no choice but to walk to school.
"I'm scared. But I'm forced to walk," she says.
Some days she joins a group of pupils who also walk to school. But most days she walks alone to make it to school by 7am, because school starts at 7:15am.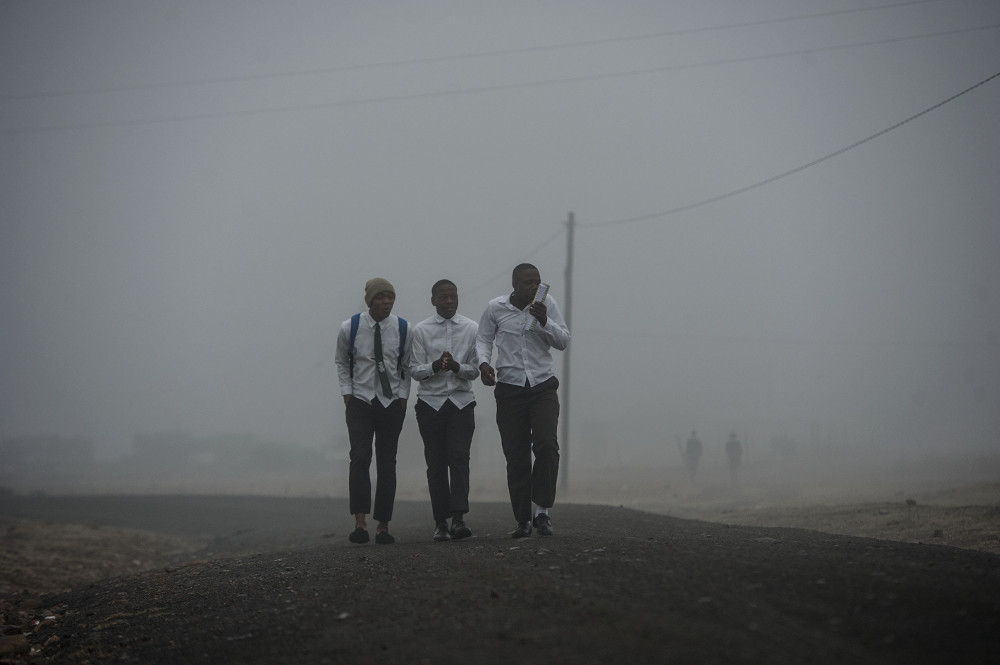 Dressed in her green skirt, white shirt and green jersey, she lets out a sigh before answering how she survives on cold days. "Eish! It's my reality. At home they can't afford to pay for transport so I'm forced to walk. When it's too cold I wear warmer clothes that are not part of the uniform," she says.
Bakkies and taxis that ferry pupils to school in the area charge between R300 to R350 a month. The only income for the home is her father's government old age pension of R1 600. It has to be stretched to buy food, electricity and also take care of other household needs.
"When it rains I carry an umbrella but there are rivers here and, even though there is a bridge, the river gets so full that you can't cross the river and when that happens I'm forced to stay at home.
Sometimes I can be at home for a week when the river is full," she says.
When it is raining she is usually soaking wet by the time she gets to school. "When I'm wet I go sit in the kitchen where they always have the stove on and take off my clothes to let them dry and that means I lose out on the lessons," she says.
When she was at Hlinzeka Primary School her older sister, who worked as a clerk at the school, used to pay for her transport. Nokuthemba's world came crumbling down in 2015 when she was in grade 8 and her sister died.
Hlinzeka is next to Ngwane. The schools are separated by a fence. The primary school is also part of Equal Education's court application.
"It was hard losing her because she was my support structure and now I'm distracted. Even at school my marks have dropped, I always think about her. Sometimes I get to school late and I think that if she was alive she would be paying for my transport and I would arrive on time at school," she says.
We walk for about 20 minutes and there were still no pupils on the dark, dusty gravel road. A thick mist lies over this land of valleys, visibility reduced to no more than 5m ahead.
A man suddenly appears, going in the opposite direction.
"If I was walking alone and saw this man, my first thought would be: 'He is going to rape or kidnap me.' These are the thoughts I walk around with all the time when going or coming to school. I fear that I will be kidnapped, raped or forced into a car. Someone can drag me into the valleys and rape me or kill me; that is my reality," she says.
Along this road there are no houses, only bushes and valleys. She says she is fortunate that nothing has happened to her yet.
Others have not been so lucky. "Last year a grade 2 pupil from the primary school was knocked down by a car and died." Nokuthemba shuts her eyes, fighting back tears.
"I saw it happen. It crushed him. Even today I can still see that picture in my head. He was about to cross the road, he didn't see the car and it was windy and it hit him and he died," she says.
She also tells a story of a grade 6 pupil who was raped in one of the valleys last year. The child ended up dropping out of school.
"Many children dropped out of school after that incident because they feared that the same thing would happen to them. I live with the fear inside me that any minute anything can happen to me. I only have peace of mind when schools are closed," she said.
Nokuthemba sticks with school, saying the poverty in her home kept her going.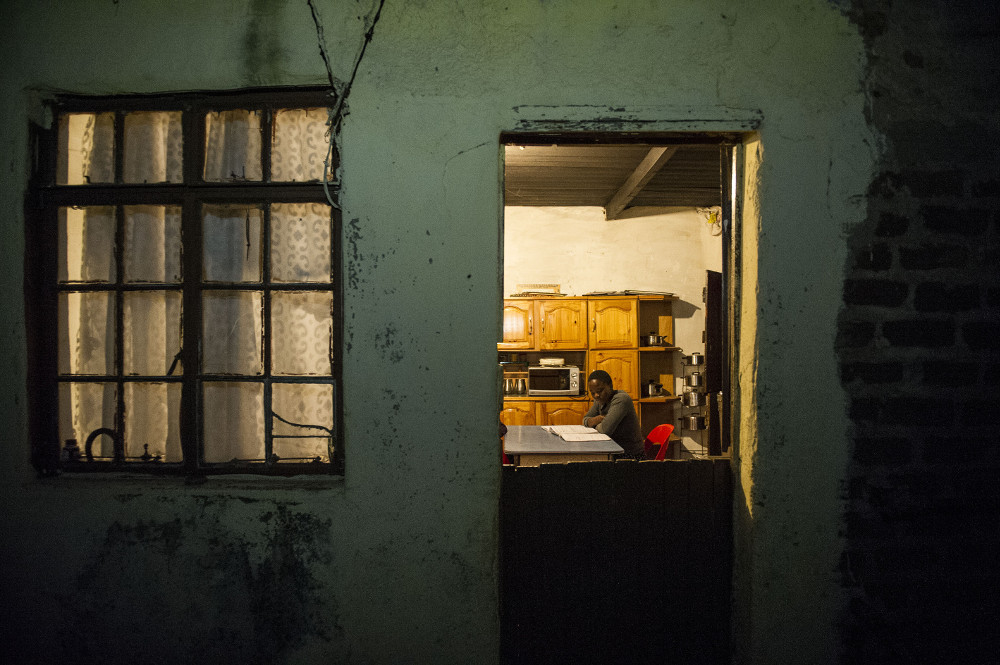 "Things can really get tough at home and sometimes I think: 'What would happen if my dad were to die? Who would look after us?' That is why we have to study, even if the situation is tough. My father wants us to get an education because he did not go far with his schooling.
"So I'm studying because I want to upgrade my family's standards and provide a better life for my parents," she said.
Nokuthemba wants to be a teacher or a social worker, but she is worried about her studies.
"This thing really hurts me seriously. I can't concentrate at all on my studies because I always think about what might happen to me when I'm walking to school in the morning or afternoon because sometimes I attend afternoon classes. And I always get to school tired and it's hard for my brain to focus and I only start paying attention during the last period before break," she said.
At 7.17am Nokuthemba was still on her way to school, still walking. She is late. Ngwane High School is the nearest school to her.
Her cousin Bongiwe travels to school by bakkie. Her mother pays for her transport. Hlinzekani is also the nearest primary school.
Pupils who are not as lucky as Bongiwe also walk to school.
Up ahead we see pupils as young as six on the same long walk.
If there was a school bus, "life would be much easier. I would get to school on time and even when it rains I would not be worried," Nokuthemba says.
She finally arrives at school at 7.26am: one hour and 16 minutes later.