A "centrally placed source" has told the arms procurement commission that former trade union boss Moses Mayekiso received a R30-million payment related to Saab Gripen's bid for the warplanes contract under the South African arms deal, according to Sweden's Channel 4 investigative series, Kalla Fakta (Cold Facts).
In a programme broadcast on Wednesday, Cold Facts said the source had "singled out" Mayekiso, former National Union of Metalworkers (Numsa) general secretary and now a Cope legislature member in Gauteng, as the recipient of 40-million Swedish kroner supposedly intended for establishing an industrial school for Numsa.
The school never took off, in part because Numsa leaders suspected it was an attempt to buy union support for the arms deal.
Arms deal activist Terry Crawford-Browne has gone further, alleging that in December 1998 Numsa officials told him that the school was a cover for R30-million in bribes intended to sway South African MPs to support the arms procurement.
Mayekiso was not a Numsa official at the time, having moved to civic organisation Sanco, but continued to have influence in the union.
On camera this week, arms procurement commission chairperson Judge Willie Seriti told Cold Facts that the commission was aware of the Numsa allegations and was "in possession of those documents".
Joint support
Asked whether there was evidence that money was transferred from Saab or the Swedish metalworkers' union, IF Metall, to "individuals or Numsa in South Africa", Seriti refused to comment.
Approached this week, Mayekiso said: "I was involved in the project as a civic leader; I was no longer with Numsa – they had their own representative. As Sanco, we went there [to Sweden] aiming to have a joint venture with Numsa because we are interested in developing our cadres."
He also denied receiving any payment from Swedish sources. "I would not be working today if I received that kind of money. I never received any money … The Swedish union doesn't have that kind of money."
Last week Cold Facts turned a spotlight on Stefan Löfven, former head of IF Metall and the current leader of Sweden's Social Democratic Workers' Party.
In 1999 Löfven headed IF Metall's international section and was, Cold Facts said, Mayekiso's friend. In July that year Numsa and Sanco announced their joint support for the Saab Gripen warplanes bid, together with "reciprocal agreements" under which Saab would support Numsa in setting up an industrial school modelled on the company's Swedish training facility, with the backing of IF Metall and another Swedish union.
The alleged expression of support by what was touted as "two of South Africa's largest labour and community organisations" was influential at a time when the government was considering shelving the fighter plane contract owing to budget constraints.
Guidance
However, it is unclear who signed the agreement for Numsa and whether the signatory had the authority to do so.
IF Metall chairperson Anders Ferbe described the Cold Facts allegations as "grotesque". "It is alleged, without any fact-checking, that 40-million would have passed to then-Metall," Ferbe said. "It is a completely baseless assertion that this programme is now spreading."
This week Cold Facts named the "project manager" of the school, who "collaborated" with Mayekiso, as Leif Valfridsson, revealing that the latter was "involved in several serious crimes in the Stockholm area" in the 1970s. These allegedly included killing a person during a burglary, an attempted cash-in-transit heist and a mugging at a post office, it said.
The programme quoted former Swedish high court prosecutor Bengt-Olof Danielsson as saying that Mayekuso (sic) "had been in Sweden associated with this JAS [Gripen jets] affair … The name Leif Valfridsson we have seen through a letter now, and we have also seen that his name has been the recipient of money that was transferred to South Africa."
Mayekiso said he worked with Valfridsson on several projects. "We worked together in Sanco Investment Holdings. He was an adviser; we would go to him for guidance on international projects."
Cold Facts said that Danielsson never had the opportunity to interview Mayekiso or Valfridsson because he received no help from the South African authorities.
Corruption allegations
The Mail & Guardian could not contact Valfridsson, who apparently now lives in Johannesburg. But in an interview with Cold Facts, he confirmed that he had worked with Mayekiso, adding: "He was very involved at the time with Numsa. That was the way I got involved."
Cold Facts said it had agreed to call him later to finish the interview, but had then been unable to reach him.
The exact nature of Mayekiso's and Valfridsson's involvement in the alleged transaction over the industrial school remains unclear.
But in an interview with Cold Facts, former Numsa treasurer Philemon Shiburi said he understood that Valfridsson was "the international officer of the IF Metall from Sweden … that's how he presented himself".
Löfven confirmed this, saying that Valfridsson "has helped me with different things, with shipments down there especially". Asked if Valfridsson "was involved in the discussion about these corruption allegations", Löfven said "there is nothing that I know of".
The Cold Facts investigators gained access to minutes of a Numsa central committee meeting, which highlighted the union leadership's anxieties over Crawford-Browne's corruption claims. One extract notes: "The allegations made … around the union receiving kickback[s] should not be ignored … there is a great need to institute an investigation to clear the organisation."
Purported agreement
Numsa's newly installed general secretary at the time, Silumko Nondwangu, and the central committee launched an internal investigation and sent a delegation to Sweden to speak to the unions there.
Cold Facts said Löfven was central in hosting Shiburi, training officer Melanie Samson and central committee member Petrus Ngcobo.
During the visit, Ngcobo told journalists that he was concerned about a missing section of the purported agreement signed on Numsa's behalf.
After returning to South Africa, the Numsa officials were told that the missing page in the agreement had been sent to the union's leadership, with two paragraphs deleted. Numsa then decided to distance itself from all projects linked to the arms deal.
In this week's programme, Samson scotches Löfven's suggestions that Numsa wanted help with training.
"We didn't want [or] need the school," she is quoted as saying. "I was arguing very strongly that it's the responsibility of the bosses to train their own workers. And [that] we don't have the capacity to do this as a union."
* Got a tip-off for us about this story? Email [email protected]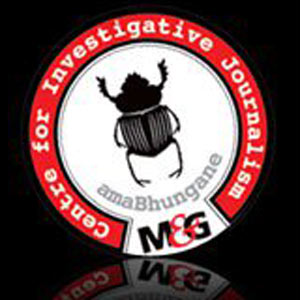 The M&G Centre for Investigative Journalism (amaBhungane) produced this story. All views are ours. See www.amabhungane.co.za for our stories, activities and funding sources.