Hello medias! How are you? I am fine. My name is Euphoria Dullard-Bam, which is the name of Deputy MEC for Basic Education, which is me, because that it my name. Hello! How are you? I am fine. In the spirit of ubuntu and providing easy answers to easier questions, we in the Ministry are delited delgithed deleighted pleased to present the following report cards of our comrades in govermint.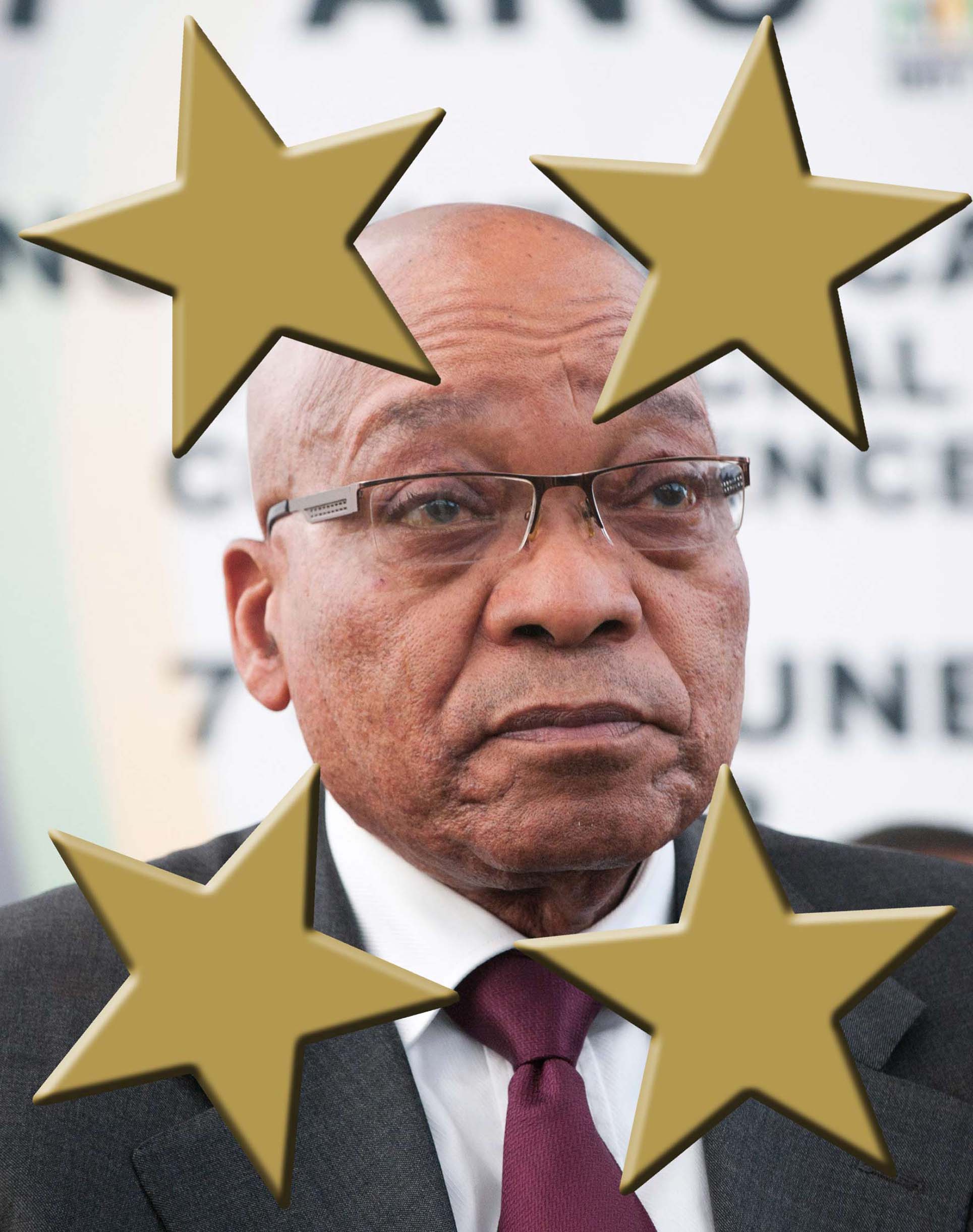 Jacob
Msholozi is the best leader of all leaders ever, and nobody voted against him at Mangaung despite what you may have heard from the lieing racist liberal media and its anarkist allies in the Motlanthe camp.
Not that Kgalema is an anarkist. He is our closest and most beloved brother. There are no divisions in the ANC, and anyone who says they are, is clearly in the Sexwale splinter-group. In 2012 Msholozi arm-wrestled a bear and won, and in 2013 he is going to do cage-fighting with a vicious manatee. However, we are confident that he will be grashis grachous nice in victory, and that he might even sit down next to the vankwished manatee and wipe its tears from its whiskers and prove that the ANC is a friend of the manatee. I know this sounds a bit mad but we're running out of stuff to promise. PS: to all you racists reading this, the reason Msholozi needs bulletproof glass in his not-compound not-private not-residence is that he is so goddamn sexy that when he looks at mirrors they shatter.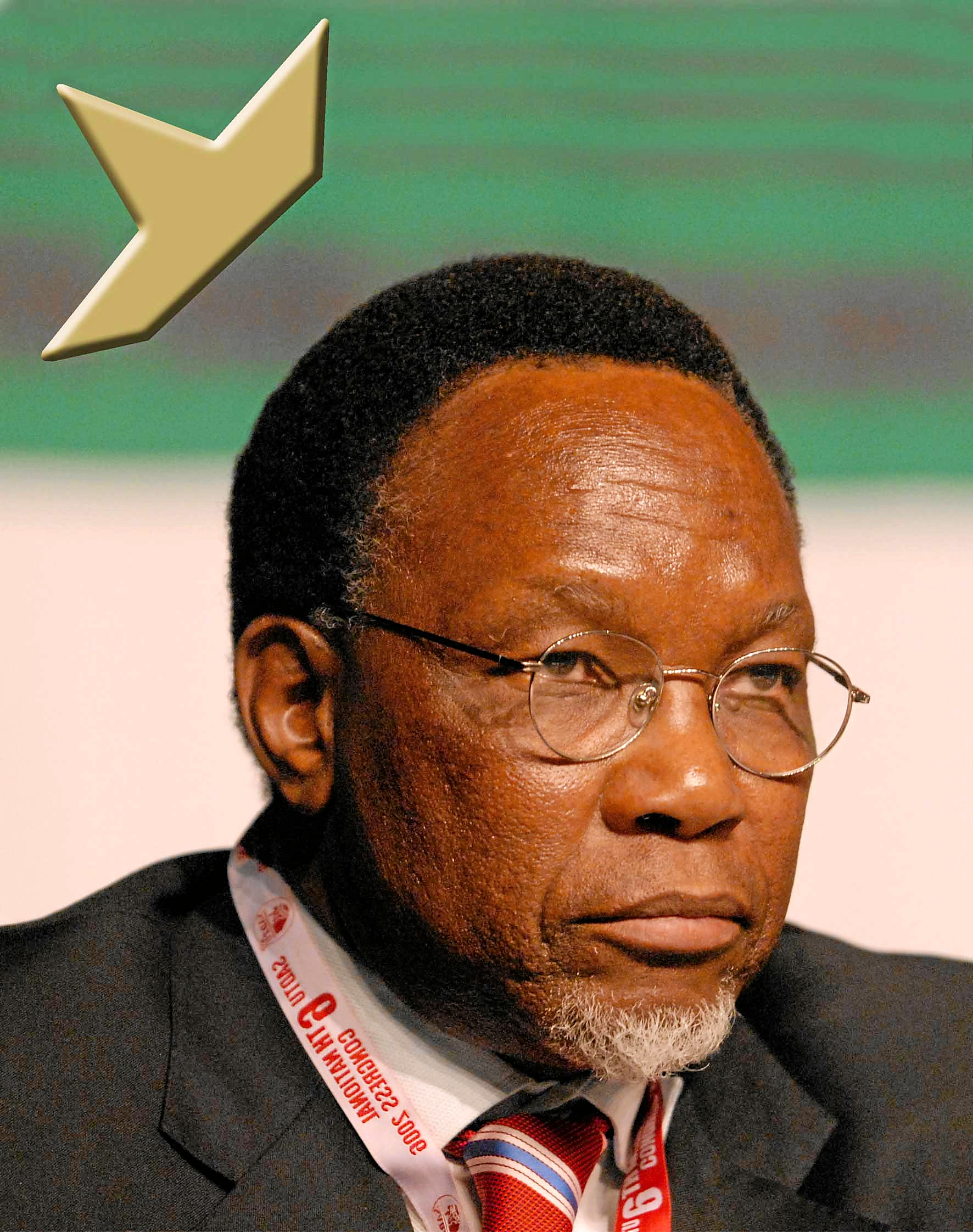 Kgalema
Kglalema is set to have his most memorable year ever. This is because we cannot remember him doing anything in any previous years. Kgalema is a lovely man. That's what it says in his dossier, and everyone who has read the dossier agrees. We all have to use the dossier because none of us can remember meeting him. However, this is not to say that he doesn't do invaluable work for the ANC and the government.
We are sure that whatever that work is, and whoever has seen him do it, and can remember having seen it, it is very very impressive. The way beige is very impressive when it is freshly painted on the wall of a house that you've never visited or never seen or … do I have to go on? Is he going to be reading this? What do we know? Anyone? Anyone?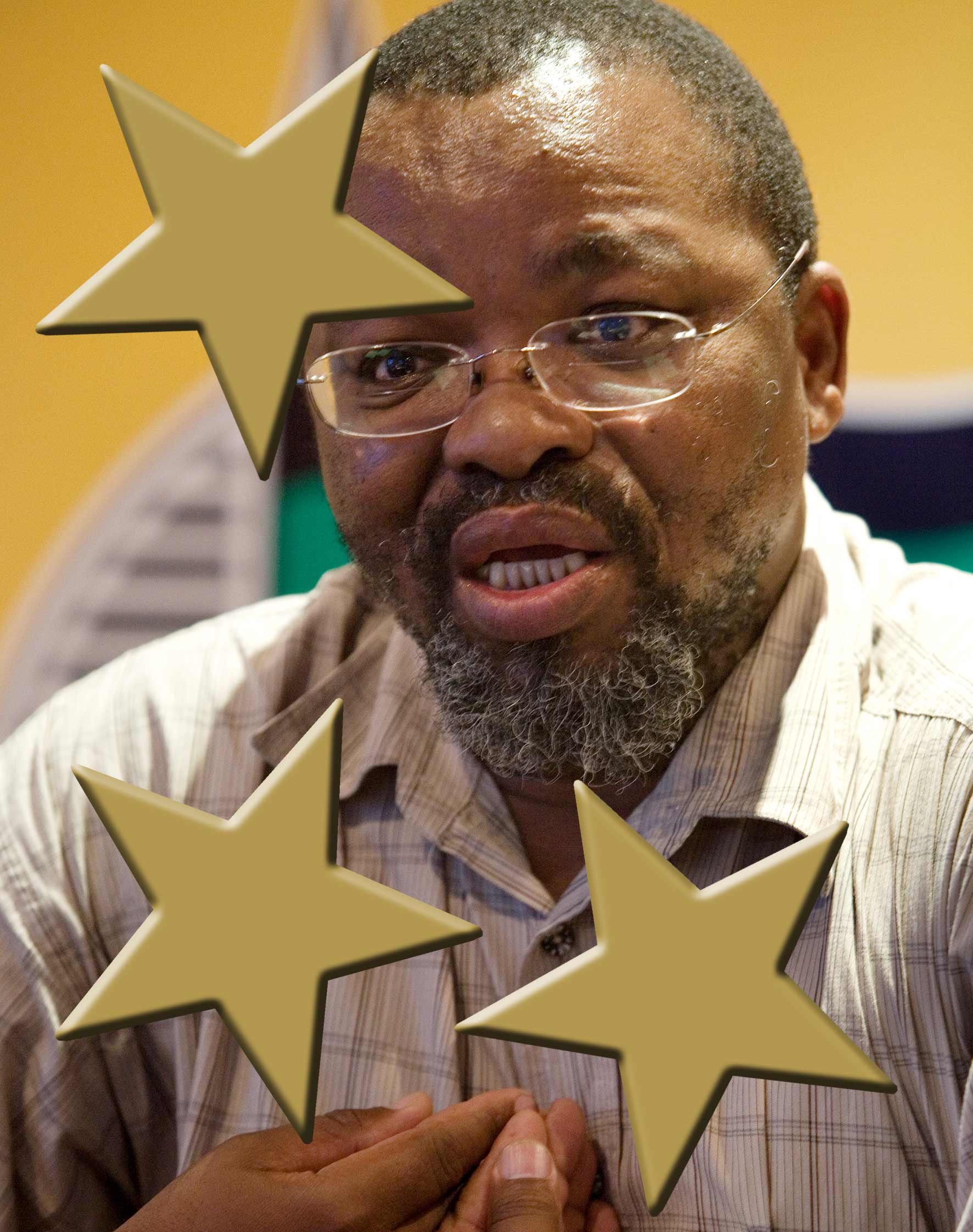 Gwede
Gwede is the most amazingest Gwede of all the Gwedes. If Msholozi is like our daddy, then Gwede is like our mommy. He is strict but he loves us. And he makes us cookies. Not actual cookies, more like conceptual and rhetorical cookies, containing the sugar of nationalism, the flour of paranoid centralised control, and the butter of endless promises of a better life.
That is called a metaphor. Don't worry children, thanks to our Ministry and the leadership of heroes like Gwede, you won't ever have to muddle your brains by learning about metaphors and other hard things like that. All you need to learn is how to write 'X', in a box next to the face of Msholozi, next year in April.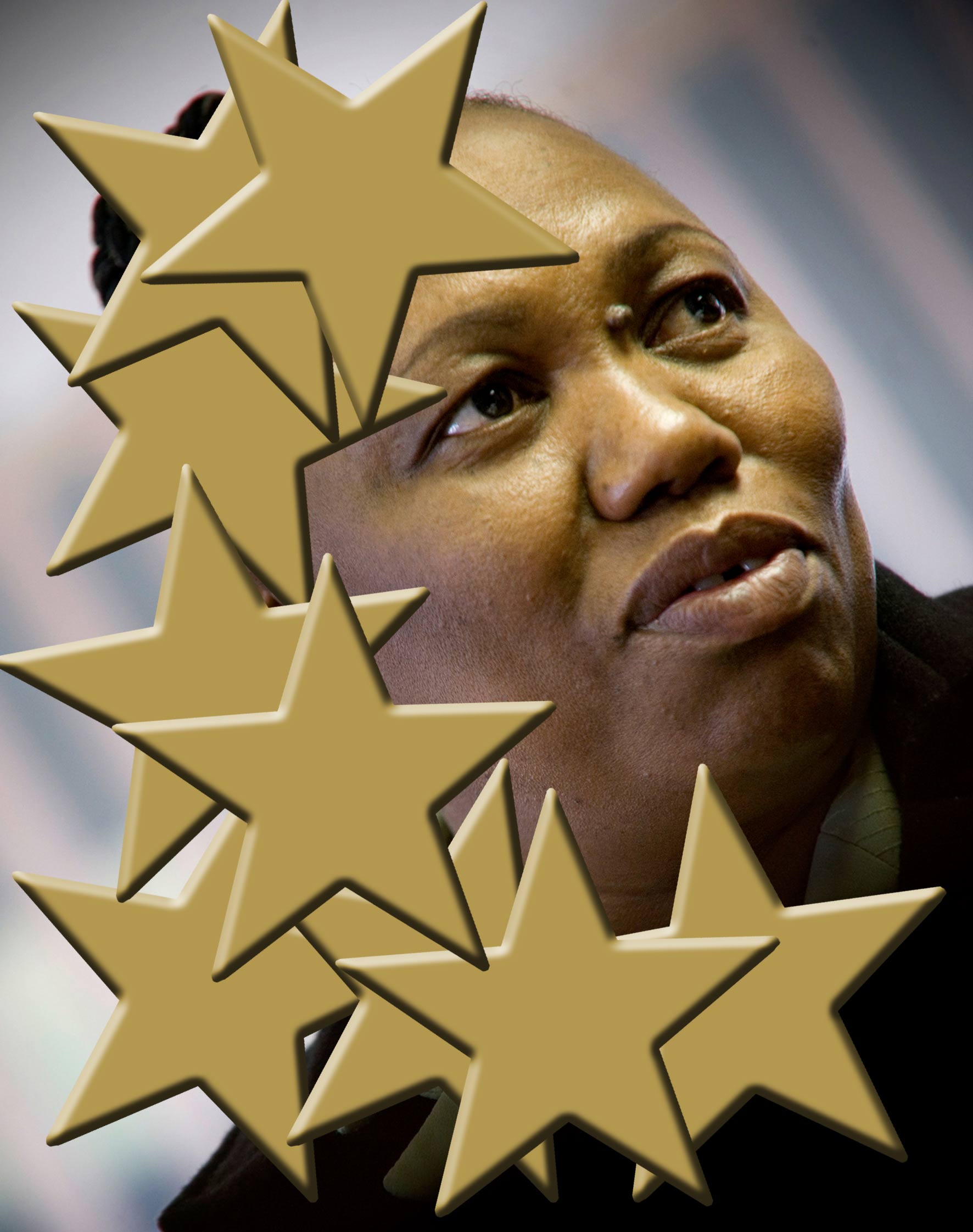 Angie
Angie is amazing because she is the Minister of our Ministry. She ended the crisis in education, which wasn't a crisis but which if it had been a crisis would have been caused by apartheid, and she delivered the textbooks only 10 months late, which is nothing because children are at school for 12 years, well, most children. My nephew has been at school for 16 years but that is because he has special needs like Tik.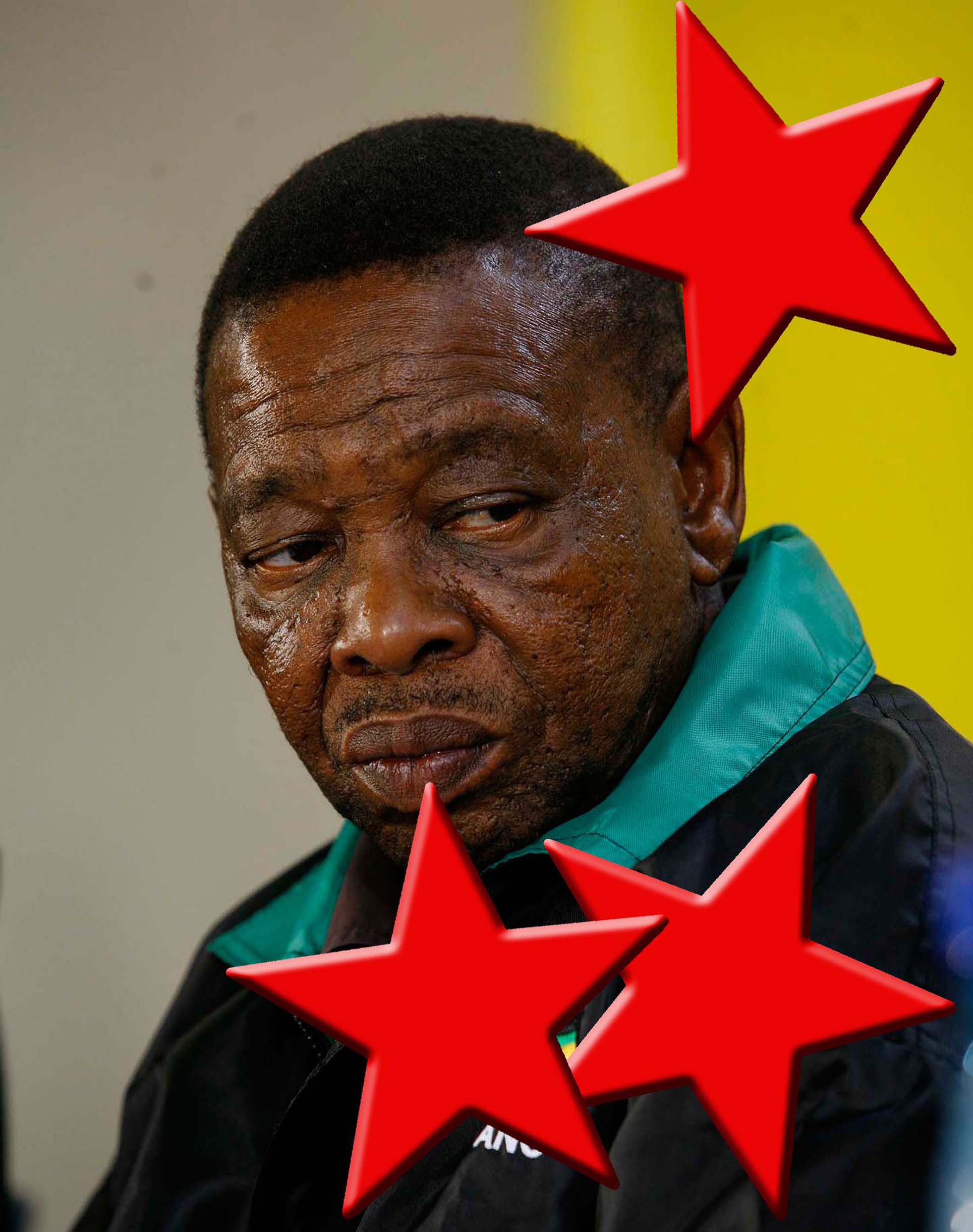 Blade
Blade is a Communist. This means that he doesn't have to contest elections to be in government. Elections are very risky because you can't dictate the outcome, that is why Blade chooses the sensible route, and just dictates policy without having to worry about stupid voters making the wrong choice.
Blade has really come into his own as Minister of Higher Edukations, and his current policy of threatening universecities is creating a lot of dynamic energy. It's not creating a lot of graduates, but we can't have everything.
Well done, Blade, and thank you for storming the barricades of oppression by going to the Mount Nelson so often and telling those boojwah scumbags where they can stuff their chocolate eclairs, namely, your mouth.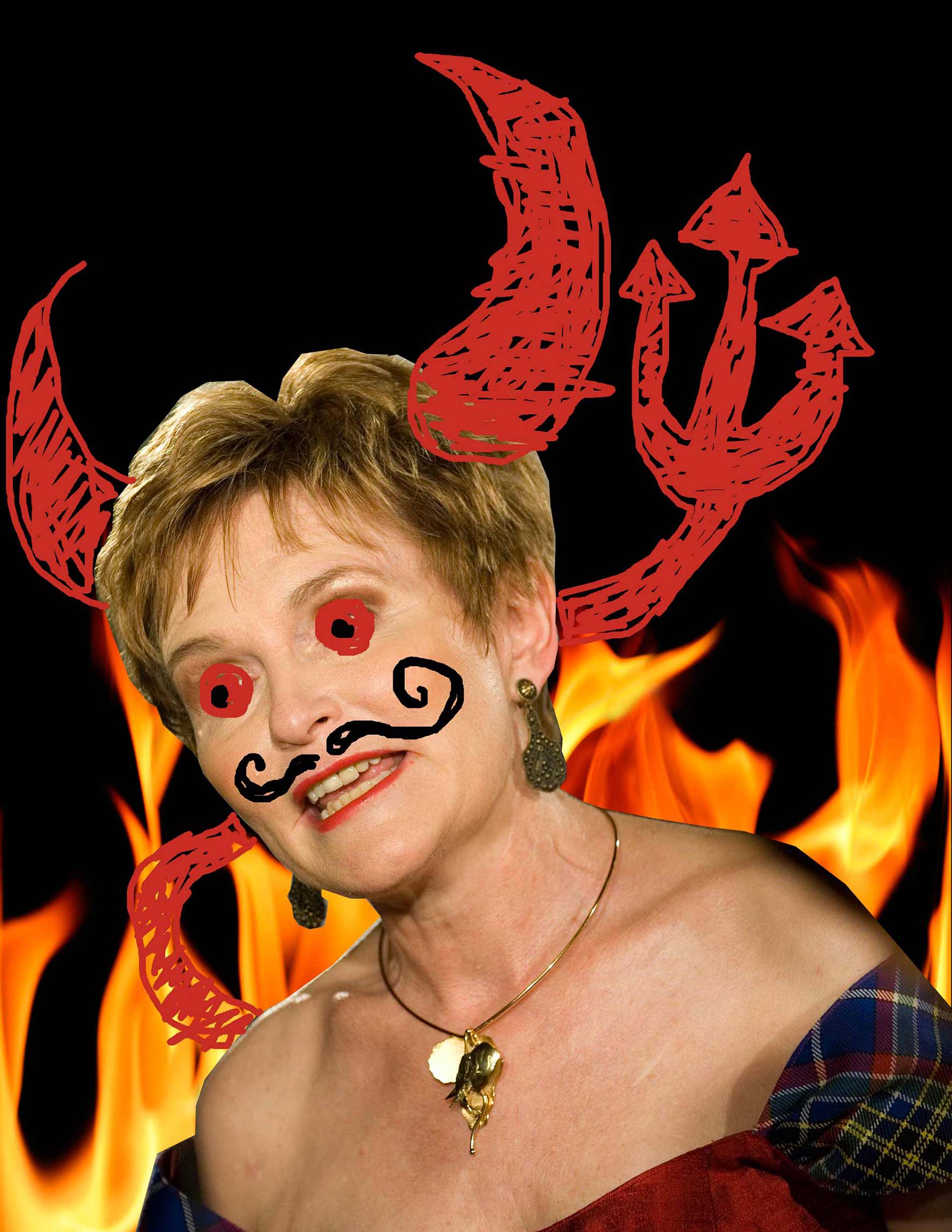 H Zille
Hello school. The reading this morning is taken from the Book of Revelations. 'And I stood upon the shore at Blaauwberg and saw a Beast rise up out of Table Bay, having seven heads and 10 horns, and Botox, and opinions, and upon each horn sat a coconut, and yea …'
Give me that keyboard! Give it! Hi folks, this is Helen Zille here and I'm sick of the one-way stream of propaganda that –
The Beast has stolen my computer! And look at her font! It is leaning to the right! She has –
Gimme it! Right. Time for some vintage DA tit-for-tat. Where to start? OK. 'Jacob Zuma is a populist without any real grasp of –
Suck on this, Beast!
Shit, is that … mace?!
Beeeeeaaast!!!
Ow! Stop it at once or I will dance! I'm warning you! Don't make me bust some old-school white lady moves on your ass! I'll do it! Some tone-deaf out-of-rhythm shuffling! Do you feel lucky, punk?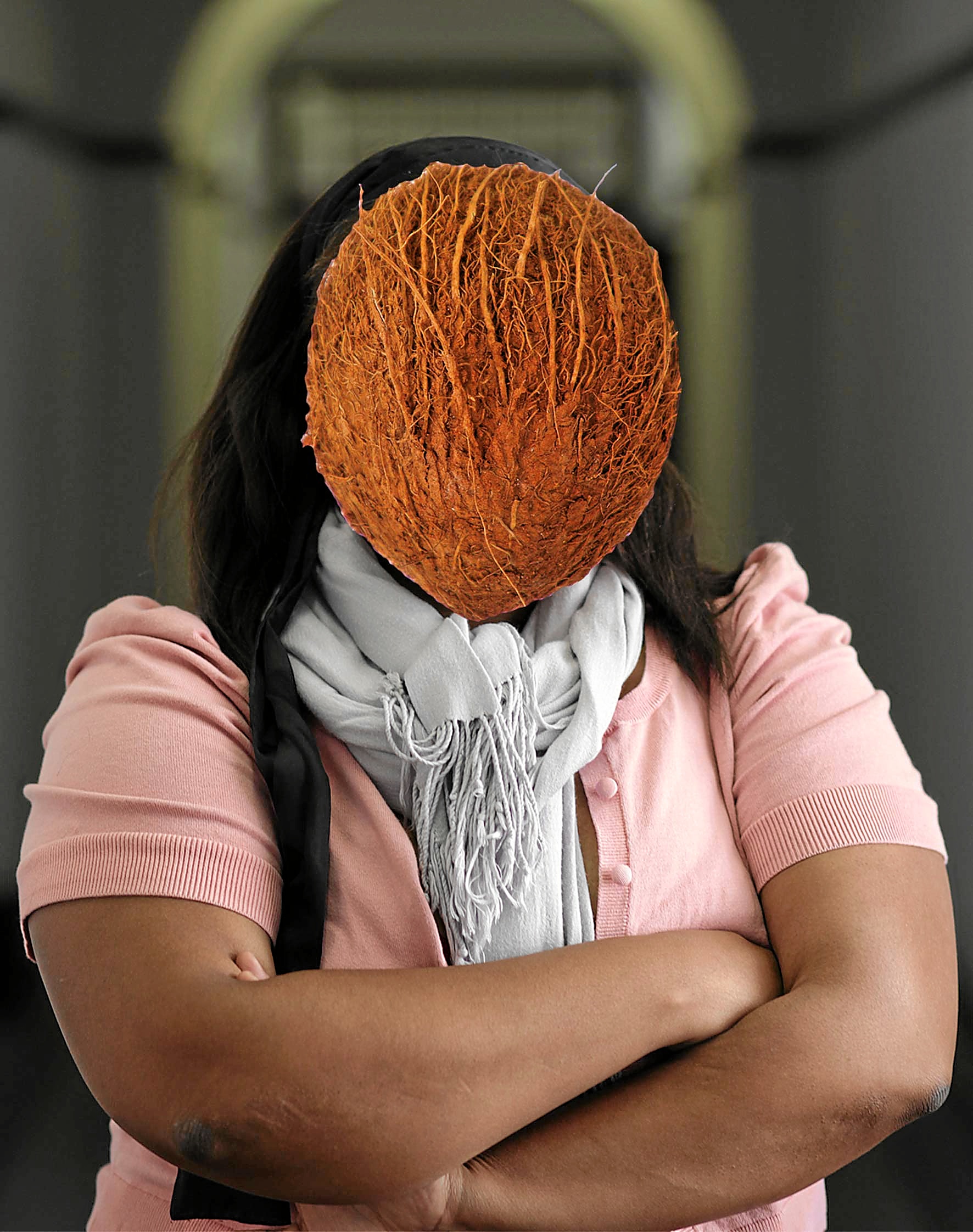 L Mazibuko
She is a coconut. That is why we have used a picture of a coconut. And she is – no!
Seriously, MEC, that is sooooo childish.
Lindiwe you are a coconut! Coconut! Coconut! Coconut! Coconut! Coconut! Coconut!
Shut up, you're like totally damaging my self-esteem! Heleeeeen! She's being mean!