Say what you like when you hear the director of Jo'burg's newest museum, and the first to focus on design on the African continent, is 22 years old. He is also Jewish and American. In a world in which the labels of identity are fraught with assumption you would be forgiven for raising an eyebrow. That's if he wasn't Aaron Kohn.
But Kohn is an interesting creature. He appears to have packed more than a few lifetimes into his 22 years.
So he is to be taken seriously when he mentions filmmaking in the Congo, founding an oral history project that included creating a retail platform for African designers (African Lookbook, with his friend Phil Sandick), championing the cause of Botswana's Bushmen people, meeting with designers, architects, filmmakers, artists and cultural theorists (and actually having read the theory), most of whom he appears to relate to on a first-name basis.
Kohn has an African studies degree from Columbia University and writes for intellectually chic sites such as Africasacountry.com and Coolhunting.com.
While most people his age are out counting how many shooters they can drink without falling down his thoughts appear to be consumed with cultural confluence, remaking the idea of the museum and showcasing Africa's contemporariness.
We meet at Arts on Main in Maboneng. On that day he is not dressed in black and his thick-framed glasses on his pale face are far short of hipster chic.
If anything, his appearance could get him a part in any number of American films made famous by the likes of a new crop of actors, lovable and successful precisely because they are, forgive me, geeky-looking.
Moad, the Museum of African Design
We brave the flying cars along Commissioner Street and head for the museum site at number 281. Inside the former panel beaters' shop construction vehicles weave about huge piles of rubble and sand.
Workers on a production line toss bricks across the space to those building the interior walls. Dust hangs in clouds. The noise is deafening. But the space is extraordinary, with original industrial Art Deco design elements and incredible natural light.
It's not that hard to imagine it as a cultural cathedral.
Moad, as the Museum of African Design will be known, began as an idea some time ago, and has been championed by Jonathan Liebmann, chief executive of Propertuity, the Maboneng property company.
Liebmann's attention was attracted by Kohn's African Lookbook. Discussions about a museum shop turned into a job offer.
"I said: First of all, Jonathan, you have an opportunity to create something that isn't a gallery. In South Africa the most exciting stuff is happening in the private sector while the national institutions are dedicated to the preservation of culture."
The plan is for Moad to be a cultural hub, with a number of curated exhibitions rather than a space amassing its own permanent collection. Africa is the focus.
"Because of the infrastructure and connections globally it has also meant that the arts in South Africa are so focused on Europe and America and those connections mean there is not a lot of exposure to the rest of the continent," says Kohn.
"So our goal for the museum has always been to be 80% or more nonSouth African, so pan-African or the diaspora."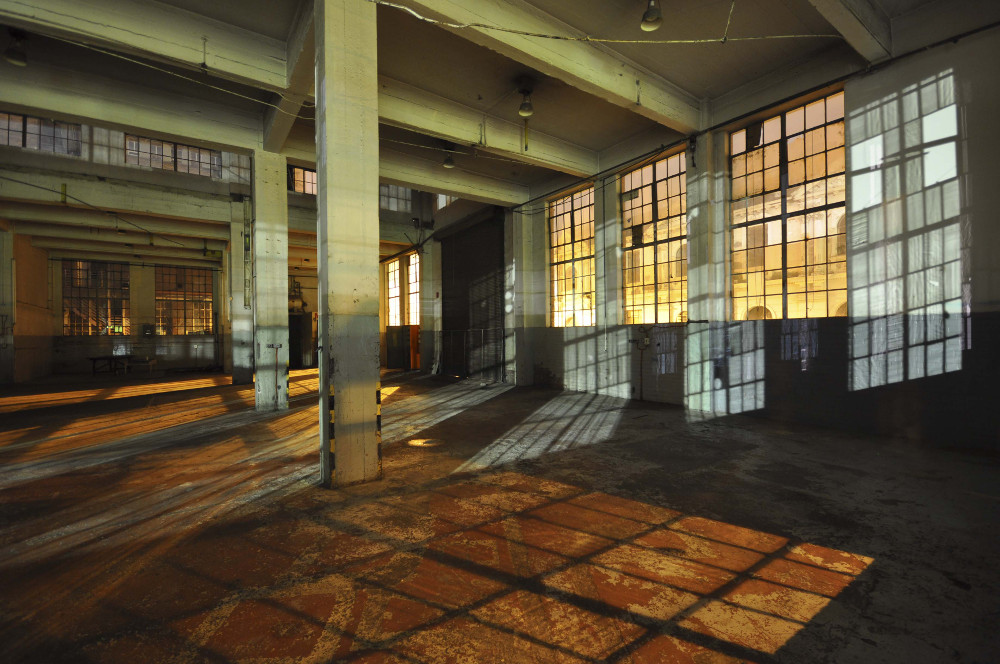 Contemporary design
He answers my question before I ask it. "Of course we could hold conferences and write books on what is African and that's the same problem we have with the oral histories. Phil and I have strings of emails from professors and curators trying to help us figure that out. But in the end we don't really care. As long as someone has something to say and some relevance to the field, that's good enough."
The museum has a great line-up planned. It will be opened by Africa's "starchitect", the Tanzanian-born British architect David Adjaye – whose latest project is Washington DC's Smithsonian National Museum of African American History and Culture – and given an official endorsement by Arts and Culture Minister Paul Mashatile.
The opening exhibition will be a showcase of contemporary design curated by Southern Guild and will include 200 design objects by 100 local artists.
In November, Kohn will install the first "feature-length" exhibition which will run until February. Based on Jacob Dlamini's book Native Nostalgia, the eponymous exhibition will, as Kohn puts it, "jump from where Dlamini leaves off".
Says Kohn: "I think there is so much fascination with the archive that it's interesting to see how contemporary artists are reflecting on the same time period through new creations."
Native Nostalgia will bring together a fascinating array of contemporary reflections and to some extent remakings of an African past.
An art bus?
It will feature work by Soweto photography collective I See a Different You, by Algerian artist Amina Menia, photographic work from Benin's Leonce Raphael Agbodjelou, and from a Facebook project called the Nigeria Nostalgia Project that for the past two years has brought together thousands of submissions of photos taken between 1960 and 1980, presenting a heyday of sorts of daily life in Nigeria.
The plans are energetic and brimful of ambition – there's the idea of an art bus linking city galleries such as the Absa Gallery and the Johannesburg Art Gallery, for teaming up with other cultural institutions such as the Johannesburg Philharmonic Orchestra to get people excited about Beethoven over a few beers, Thursday night art parties, and a First Saturdays programme designed around families, with free activities including art lessons and walkabouts.
He mentions taking ideas that work from Moma, New York's Museum of Modern Art, and the Brooklyn Museum.
"Brooklyn typically does a concert at night themed around the art so the dream would be to have a pan-African concert series, which would hopefully be free if we can find a sponsor.
"I would really enjoy bringing some young musicians from Kenya, Mali or Senegal through monthly," says Kohn, and adds: "But every sort of exciting idea has a price tag."
He laughs.
Part of his brief is to bring in the sponsorship that will keep the museum running. There are also several clever plans for corporate event spaces that will keep things oiled.
?Photography by The Trinity Sessions
An original museum
It's easy to discern a theme in the museum's approach, an openness to what is around it, a sensibility that recognises the need to collaborate and to make the museum a social as much as a cultural space.
"There are these amazing resources in the city. We are not trying to duplicate or one-up any of them.
"We might also look at fellowships, working with Columbia University [for doing] masters in museum studies. Obviously it's something I should have done before I started this."
He follows that with another wry laugh.
Kohn was about 15 years old when Africa started its occupation of his mind. His teenage years in Cleveland were interrupted by a DVD of The Gods Must Be Crazy. I imagine he felt a lot like N!xau,who plays the lead in the film, his life disrupted by a bottle of Coca-Cola falling from the sky.
The eighth grader at Hawken Middle School took the film as a message. He convinced his parents to take him to Botswana, filmed a documentary and convened a conference that brought together leading Khoisan scholars to raise awareness about the vulnerable plight of the Kalahari first people.
He probably could have ended up working for the United Nations Children's Fund but was headed off the path. "When I was working as a filmmaker for all these organisations I saw the shittiest side to projects in Africa run by people in Atlanta who were not listening. It does seem that in development work you can lose your job if you create meaningful change."
With the Museum of African Design he wants to create African cultural capital, funnelling his intentions through a different channel. And if it all works, which I am sure it will, we will at least know that the gods are indeed crazy.