African filmmakers are heading online to get their work noticed. Increasing access to technological infrastructure on the continent has made it easier and more convenient to access original content through web and mobile applications, providing filmmakers with alternative distribution opportunities.
With limited support and resources, South African filmmakers are catching on to the global trend and embracing the online world as a way to get their films watched.
"Distribution is notoriously hard across the board," says Nhlanhla Masondo when describing the difficulty he has experienced distributing his film, His Majesty's Building.
Masondo originally imagined the crime drama, inspired by the texture of Johannesburg but with the look and feel of film noir, as a short until Mzansi Magic commissioned it to be turned into a feature. The channel then gave him limited rights to sell the film on DVD for a two-year period.
The frustrating process of trying to get the film on shelves, the cost of packaging and competing with bigger production companies led Masondo to Discop, an audiovisual and online content market in the form of an annual three-day trade show. Here he connected with video-on-demand platform Buni TV and download e-store AfricaFilms.tv, two distributors of digital film and television content in Africa.
Former CNN journalist Marie Lora-Mungai came up with the idea for Buni TV after moving to Kenya and seeing signs of what she believed was a mobile revolution on the continent. She launched the platform two years ago as a web and mobile channel, and partnered with Senegal-based AfricaFilms.tv a year later. The collaboration between the two has created opportunities for the distribution of filmed content on the continent and the diaspora.
Buni TV and AfricaFilms.tv share content catalogues. They have worked together to tailor a platform for the African market that lets filmmakers signed to either channel distribute their work on both platforms at the same time. To secure content, encryption codes – only accessible once the film is downloaded, as a sale or rental – protect the films on both platforms. And the codes expire after a while.
Despite the partnership, the two platforms still operate under their individual brands with different core target markets – one English-speaking, the other French.
Buni TV not only prides itself on being a unique medium of distribution in Africa, but also on its freedom of expression.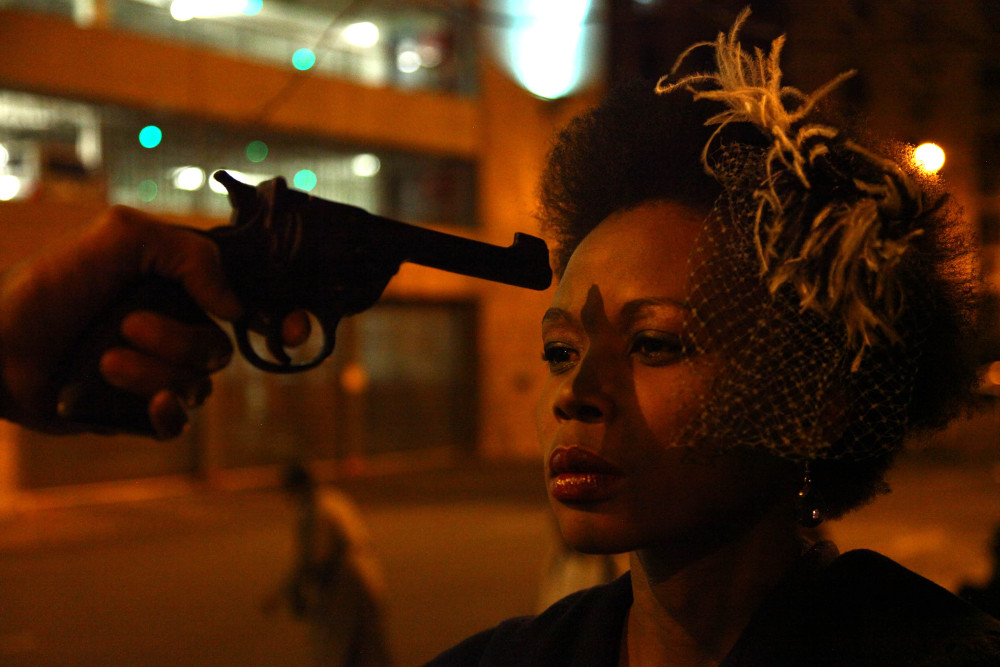 A scene from Nhlanhla Masondo's His Majesty's Building. Photograph supplied
The channel welcomes content that pushes existing boundaries: the controversial Jean Pierre Bekolo film Le President, which was banned in Cameroon for criticising government, was streamed for free for a week last year.
As a web-based platform, Buni TV operates outside many of the censorship rules that still exist in some African countries.
Filmmaker Greg Rom, not knowing much about local forms and spaces of distribution, submitted his film Loot for consideration by various film festivals through Withoutabox, an online independent film community.
A fantastical film about an unusual bank robbery, Loot received many rejection letters before being selected to show at the Clermont-Ferrand Short Film Festival in France, the New York City Short Film Festival and numerous others, winning a few of the categories in which it was nominated.
The digital space has made film distribution and consumption easier and the processes involved faster. "Back in the day, you had to make DVDs and Beta tapes, ship them off to Montreal, wait a couple of days and ask them if they have them or not," says Rom.
Online distribution allows a new audience to access content and an advantage for filmmakers is being able to see and measure engagement. Video-sharing sites YouTube and Vimeo show the location of viewers to some extent and the number of people accessing and engaging with your work through likes, shares, views and comments.
ShortsTV, a global digital distributor of shorts, recently obtained the rights to show Loot in a range of spaces including hotels and cruise ships. Most of Buni TV's viewers live in Kenya, where the brand was established and is particularly strong. In contrast, South Africa appears to be a trickier market, with access to the internet being more expensive than in other regions in Africa, among other factors.
With more local filmmakers making use of these platforms to distribute their work and create opportunities for themselves, Lora-Mungai says producers of African content need to keep growing and finding better ways of distributing their work around the world.