Two years ago Namibia botched an attempt to extradite Israeli businessman Boris Bannai to Poland. According to an Interpol document seen by ama­Bhungane, Poland accused Bannai of accepting an advance payment of $4.3-million to Polish company Eurostal for manganese, which he then failed to deliver. The money was then laundered to "the accounts of … untraced entities".
Bannai has denied any wrong­doing and rejected claims by the Polish authorities that he avoided summons in that country.
Now an amaBhungane investigation has disclosed the comedy of errors that resulted in a Windhoek court's decision to throw out the extradition case. No attempts have been made to rectify the situation and re-enroll the case – nor has anyone been held to account.
The ministry of justice's incompetence or reluctance to have Bannai extradited has reached the point of damaging the country's diplomatic relations with Poland.
This is after the ministry failed to respond to three requests – over two years – from the Polish government for an explanation.
The Polish government's requests for an explanation – on April 30 and October 29 in 2012, and on May 16 last year – have gone unanswered.
Bannai, also known as Boris Biniashvili (56), an Israeli, has been doing business in Namibia since 2001 and is a close friend of President Hifikepunye Pohamba's son-in-law, oil exploration millionaire Swapo Ndume.
In 2010, the Polish authorities asked the Namibian government to assist in their investigations into Bannai, focusing on Purity Manganese, which runs a mine at Otjozondu, near the Namibian town of Okahandja.
In 2012 Poland applied for Bannai's extradition to face charges of fraud, money laundering, violating his fiduciary responsibility to his Polish company and manipulating its shareholding to benefit himself and his son David. This was after the Polish district court concluded that Bannai was hiding from the Polish law enforcement authorities and had failed to appear when summoned by the public prosecutor's office.
An Interpol official argued for Bannai's arrest in Namibia, saying he was a flight risk. The official cited the fact that he left Namibia in December 2011 on an Israeli passport valid until June 2016 and tagged by Interpol to track his movements, but returned in January 2012 using another Israeli passport valid until December 2021 that was not tagged.
Bannai denied wrongdoing, saying the Polish authorities had never summoned him.
After the Polish extradition request, Bannai was arrested in Namibia in March 2012 and granted bail of R1-million. The court ordered him to report weekly to a Namibian Interpol representative.
But his extradition hearing before Windhoek magistrate Ruth Herunga was botched by justice ministry officials.
Herunga threw out the case because the request was not made within 30 days of Bennai's arrest, as required by the Extradition Act.
Bannai is now suing the Namibian government for R10-million for wrongful arrest. AmaBhungane understands that he is back in his native Israel and it is unclear whether he plans to return.
An attempt to reconstruct the chain of events leading to Bannai's acquittal in April 2012 points to a farcical series of missteps by ministry of justice officials and prosecutors (see "The unfortunate series of event" ).
Meanwhile, the ministry of justice has done nothing to get the extradition process against Bannai going, despite the fact that the ministry knows that the acquittal did not mean that the extradition case against Bannai was concluded.
Although fingers are being pointed, prosecutor general Martha Imalwa defended her prosecutors and said they are not to blame. "People should take responsibility," she said, adding that her office has no mandate to reinstitute the charges as that was the responsibility of the ministry of justice's directorate of legal services and international co-operation. She said her office can only act if instructed by the directorate.
She also asked, if the mishap was caused by her office, why the ministry never resumed the process afterwards.
Detailed questions sent to the ministry of justice regarding the case had not been answered for four weeks at the time of going to print.
---
The unfortunate series of events
The Polish government's extradition request arrived in Namibia on Saturday April 21.
Ministry of justice official Uno Katjipuka collected the documents from the courier company (DHL) that Saturday morning and acknowledged receipt of the documents to the Polish government. Katjipuka then handed the documents to her colleague Gladice Pickering, and left the country on official duty that afternoon.
None of them notified the prosecutors that the formal request has arrived.
On Monday morning at about 9am on April 23, court proceedings started and Bannai's lawyer Sisa Namandje told the court that he had spoken to senior deputy prosecutor general Jackson Kuutondokwa, who told him that the Polish authorities had not yet furnished the ministry of justice with a request for Bannai's extradition.
According to an internal memo, written on the day by Pickering, Kuutondokwa that morning tried to contact Katjipuka, whom he could not reach because she was out of the country. Kuutondokwa said he could not comment as he did not remember the events of that day. His critics have questioned why he did not contact Pickering as well, as she was also involved with the case during Bannai's bail application.
Namandje then asked for an order in terms of section 11 (9) of the Extradition Act, which was that Bannai was to be released from all bail conditions.
The prosecutor representing the state that morning was Samantha Diergaardt, who confirmed that the state had not yet received the extradition request from the Polish authorities and moved for Bannai to be relieved from his bail conditions.
Magistrate Ruth Herunga then referred to section 11 (9) of the Extradition Act, which requires that an extradition request should be received from a country requesting extradition within 30 days after the provisional arrest of the person to be extradited. April 23 was the 30th day.
Herunga then told Bannai that he was being released from all bail conditions and that the money he had paid for bail could be returned to him. She also said that the Act clearly points out that his release did not absolve him from proceedings and that the state may proceed against him should it receive the extradition request from the Polish government.
Prosecutor General Imalwa criticised the justice ministry officials for not having informed her office of the arrival of the documents and also questioned why the ministry of justice officials only went to court at 9am when they knew that by then court proceedings would have started.
The ministry of justice did not respond to questions. – Tileni Mongudhi
* Got a tip-off for us about this story? Email [email protected]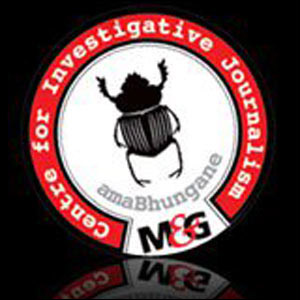 The M&G Centre for Investigative Journalism (amaBhungane) produced this story. All views are ours. See www.amabhungane.co.za for our stories, activities and funding sources.