South African Menswear Week (SAMW), described as the "only focused fashion week event on the continent", has captured the global rise of men's fashion and brought the focus home.
From its first showing at the beginning of last year, SAMW has presented the best in local menswear four times, including its most recent Spring/Summer 2016/17 shows that took place at the Cape Town Stadium from July 6 to 9.
With each one, more and more local and international media, stylists, buyers and fashion enthusiasts are becoming aware of and paying much-deserved attention to South African menswear designers. SAMW's vision is to create a development platform for young designers and it aims to "build the next generation of menswear designers on the continent".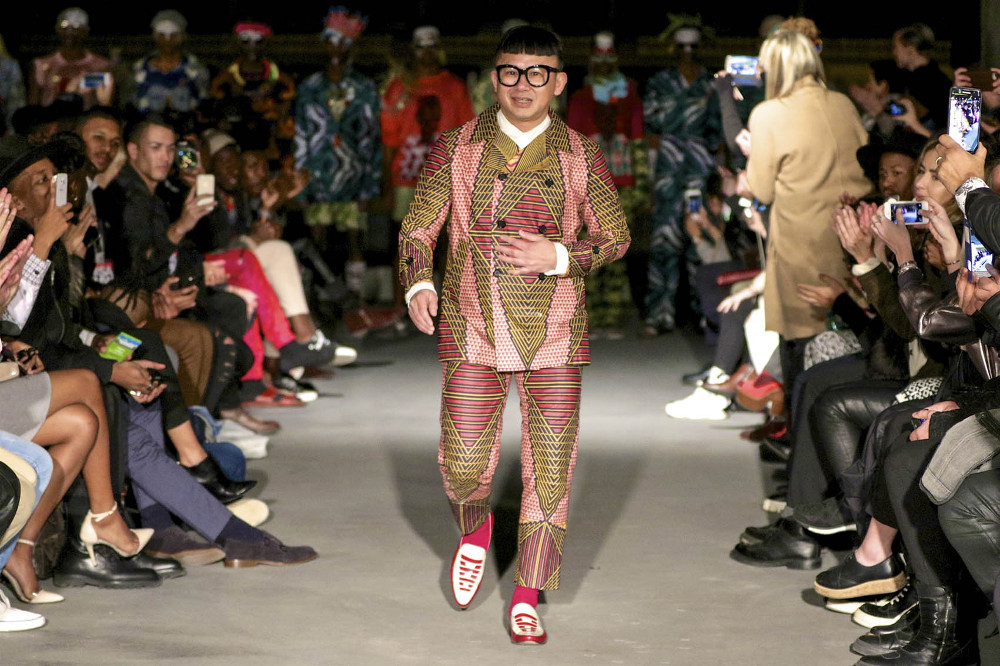 [Chu Suwannapha: Bold and bright elements. Photo: Simon Deiner, SDR Photo]
This year, the week's line-up featured 18 shows over four days with 33 designers from South Africa, Tanzania, Nigeria and Zimbabwe setting the tone for Summer 2016/17.
The collections have summer looking easy, comfortable and effortless. From gender-neutral shapes to African inspiration, there was an eclectic mix of design and style. We have taken a close look at the trends that stood out on this year's runway.
Seventies accents
Rich Mnisi and Thebe Magugu promised us a collection inspired by the nostalgia of old photographs and family memories, and they did not disappoint us. With their bold aesthetic and old family memories pinned to different pieces, the runway was full of references from the Seventies and Eighties.
Presenting a softer silhouette, Lukhanyo Mdingi's collection conjured up images of lounging at the poolside, surrounded by rolling croquet lawns. His use of colour and soft, flowing fabrics, accented by bonnet-style hats and belted pouches, was pure wearable luxe.
Pastels
Nothing says spring quite like a good pastel palette. And, as designers such as Augustine, Mode Merwe and Jenevieve Lyons showed, all it takes is a pop of colour to make a statement.
Lyons's collection featured heavier dark denims, which she incorporated with greens and pastel pinks — the green tying in with the real grass runway laid down for her show. The Johannesburg-based design team behind Augustine brought their mostly monochrome and denim pieces to life with pastel pink accents, and Mode Merwe showed flowing garments in a soft salmon and cream palette.
Prints
Bringing a little summer heat to the Cape Town chill, Craig Jacobs and Chu Sawannapha's collections contained bold and bright elements.
This was the third showing of a print-heavy Chulaap collection by Chu, who has been dubbed the South African Prince of Prints, and featured a tropical and African inspired theme. The Chulaap show took us out of the usual indoor venue to the top level of the Cape Town Stadium and was all of the drama and theatre that we have come to love from Chu.
Jacobs's collection of brightly coloured suits and tailored pieces paired with sneakers was a fresh take on "suiting up".
Models for both shows were adorned in West African-inspired body paint, bringing together the overall theme of juxtaposition and tension that played out through various elements and shows throughout the week.
Suit up
The classic suit remains a style staple in any man's wardrobe and several designers gave it a different spin.
British Nigerian contemporary designer Tokyo James showcased exquisite tailoring of full suits and jackets, shorts and trousers, with statement accessories such as chokers and chains.
Nao Serati, Orange Culture, Mai Atafo and Tsepo Tsotetsi brought the perfect suits for summer, with a new take on suit design — deconstructing and reimagining the two-piece to give it a fresh take.
Jackets
From Rich Mnisi and Thebe Magugu's metallic ombré, cropped bomber jacket to Blanc's monochrome raincoats and the impeccable tailoring and finishing of coats and jackets by Julia Mpoko's Mo'ko Elosa, the men will be covering up in style this summer.
There were coats and jackets of different lengths and silhouettes by several designers, often reimagining the basic and classic pieces that have become fashion staples for many, such as the denim jacket. Whether with exaggerated sleeves or bold cut-outs, there was a feeling of innovation for this year's Spring/Summer looks.
All-in-one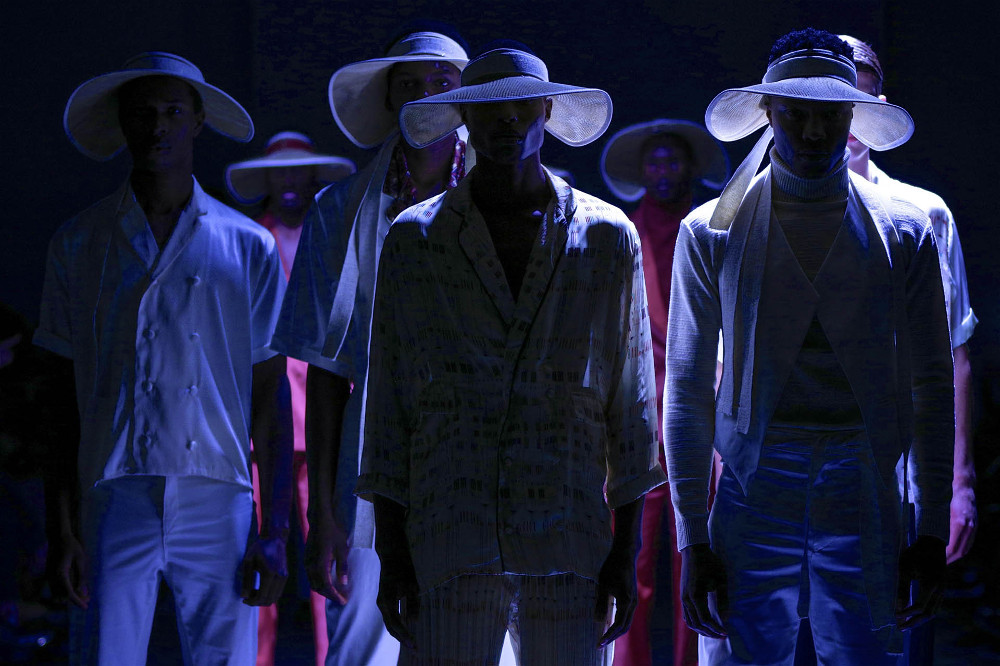 [Lukhanyo Mdingi: Lounging at the poolside. Photo: Simon Deiner, SDR Photo]
The jumpsuit featured on the runways of Lukhanyo Mdingi, Merwe Mode, Nicholas Coutts, Blanc and Dicker and the variations of this old-faithful were as diverse as the designers who created them.
Merwe Mode featured variations on the theme, from a farmhouse feel in the simple silhouettes and heavier fabrics to soft, flowing, whimsical pieces. Coutts's emerald green jumpsuit had a harder aesthetic but was one of the highlight pieces in his show, and Blanc presented an over-sized variation of the classic black dungarees. Incorporating the softer look and feel of his collection, Lukhanyo Mdingi featured a wrap-style jumpsuit that is tied at the waist.
This season is undoubtedly going to be about on-the-go, easy styling with an all-in-one piece that is both playful, on-trend and functional.
All white
With clean, monochrome pieces, the simple summer feel was brought to life by the likes of Blanc, Orange Culture, Augustine and Dicker showing head-to-toe looks in all white.
Mo'ko Elosa's tailoring on a shorts-and-jacket combination was simple yet dramatic, and a pair of pants with intricate whorl details was one of the highlights of the Dicker show, with a dramatic take on texture.
Easy wearing
Elements of avant-garde design and styling featured strongly and showcased the creativity and flair of local design, but comfort remained a constant. Black Dog opened the second day of the show with city-slick athleisure — from drop-crotch pants to zip-through style tops and vests — accented with leather and chains, which gave the collection a grungy edge.
Shoes on the runway were a mix of sandals and sneakers and designers such as Imprint, Terrence Bray, Merwe Mode and Lukhanyo Mdingi keeping it laid-back and cool in flowing fabrics and soft silhouettes.