Hassan Fundi: Lonmin security manager, killed by mineworkers
"My husband was seeing his own death," said Aisha Fundi, whose husband, Hassan, a Lonmin security manager, was killed on August 12 2012 by mineworkers out on strike.
"He told me that in his dreams he could see his brother lying outside on the pavement telling him to pick up his spirit … He didn't understand the dream, because his brother hadn't died on the street. His brother was sick when he died."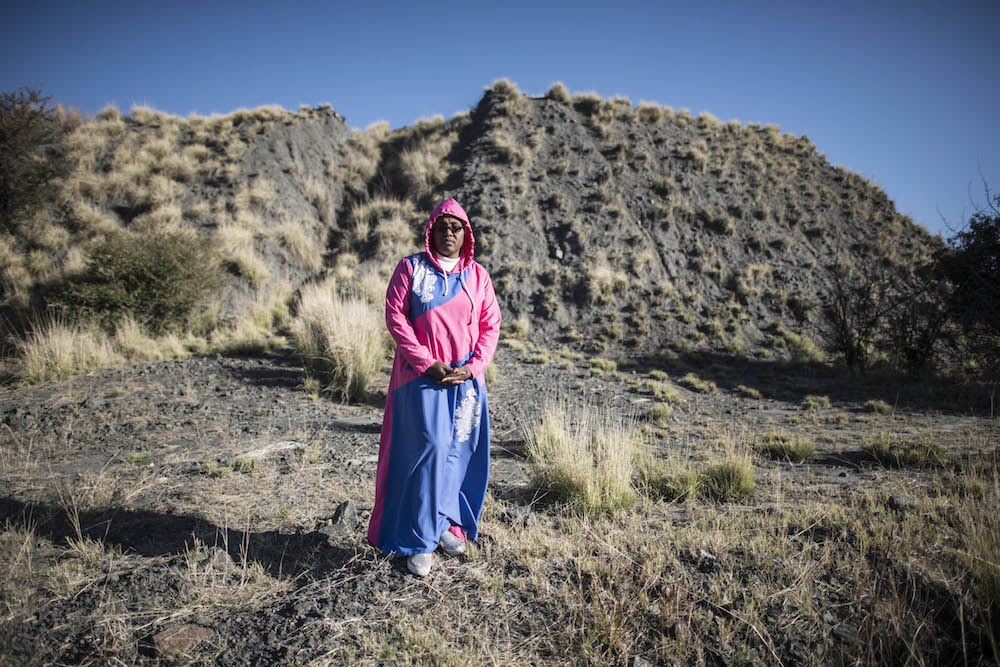 A Malawian who had migrated to South Africa in search of employment, Fundi and his colleague, Frans Mabelane, were killed on the streets of Marikana when six Lonmin security guards attempted to stop about 300 mineworkers armed with machetes, spears and sticks from marching to the National Union of Mineworkers (NUM) offices on that day.
The guards were outnumbered and inadequately briefed about the violence of previous days, according to evidence at the Farlam Commission of Inquiry.
The mining company, Lonmin, was also criticised for not providing its security staff with hard-shell vehicles to deal with the kind of violence that was erupting then.
The Fundis have three children and Hassan's daughter, Amina, who was 10 years old when her father died, carried his photograph in her schoolbag for months afterwards.
On the eve of his death, Hassan had been watching television when he received a call that trouble was brewing in Marikana and that he would have to take an alternative route to the town when reporting for work the next morning.
The family were observing the Muslim holy month of Ramadan, which meant rising early and abstaining from food during daylight hours. Amina had wandered off to prepare some of Hassan's things for his shift that Sunday morning.
In an almost premonitory act, fooling about, she had returned to the lounge of the family home in a quiet Rustenburg suburb wearing her father's bulletproof vest, telling him he would need it the next day. She could not have imagined the kind of violence that was meted out on her father. Hassan was hacked to death on the dusty streets of Marikana.
Semi Jokanisi: Striking mineworker, killed by police
Fifteen-year-old Ayabonga Jokanisi's suicide was methodical. He drank a bottle of water mixed with rat poison before knotting his T-shirt and fastening it around his head, with the knot in his mouth. Looping one end of a nylon rope around his neck, with the other end tied to a sewage pipe, he tightened them before jumping to his death.
Ayabonga was the eldest son of Semi Jokanisi, a winch operator at Lonmin who was killed on August 13 during a skirmish between mineworkers and police at Marikana. The youth took his own life on his second day back at boarding school in January this year, leaving behind a loving, closely knit family, with more questions than answers.
"He never came to us to say what was troubling him," said Ayabonga's grandfather, Goodman Jokanisi, who was away, working at Lonmin, at the time of the suicide.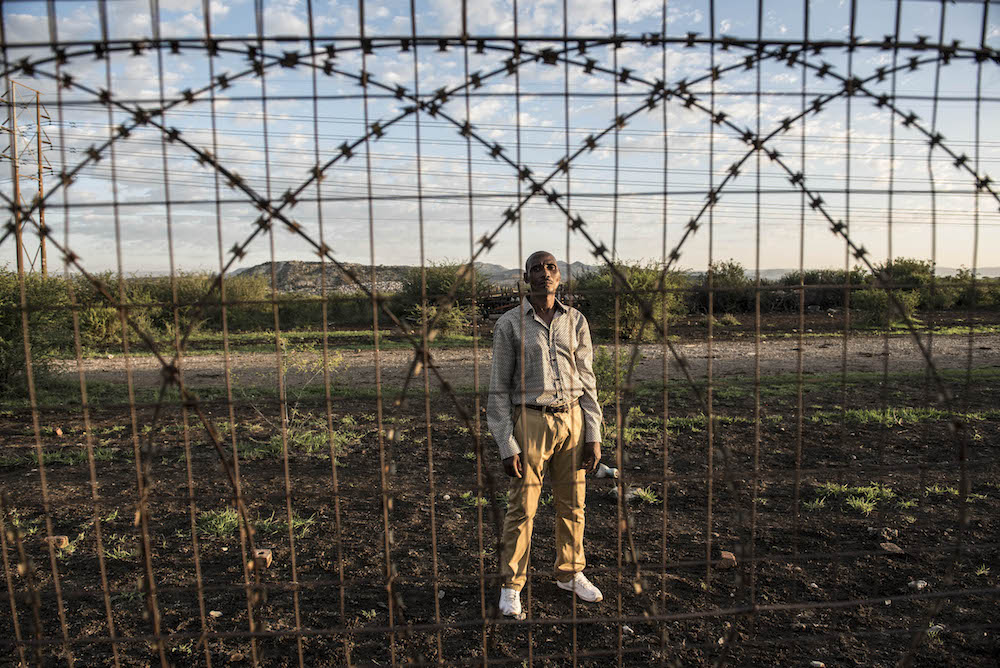 "From what I have gathered, he could have had some problems at school but all my grandchildren still carry the pain of their father's death with them."
Following Lonmin's offer to pay the tuition of the children of its employees who died during the strike, Ayabonga and his four siblings were transferred from an underequipped school near their home in Lusikisiki, Eastern Cape, to a boarding school in Kokstad, where facilities and the standard of education were higher.
But he would never grow up to enjoy a life that would break the cycle of migrant labour in which his father and grandfather had been trapped.
Since the 1890s, young, poorly educated men from the impoverished region have followed their fathers to the mines of the mineral-rich hinterland to become a unit of labour in a dehumanising migrant labour system.
Despite legislation aimed at transforming the sector, many mineworkers still live and work in squalid, claustrophobic conditions.
Goodman is still employed at Lonmin as a team leader. Sturdy and quietly spoken, he is slowly recovering from a trauma his grandson appeared unable to endure. The burden of carrying his entire family's grief is plain to see on the old man's face. He walks with many ghosts. "I will not let them down," he said of the dead, and of Semi's four remaining children, whom he supports.
Warrant Officer Hendrick Tsietsi Monene, killed by mineworkers
Elizabeth Monene, the elder sister of Warrant Officer Hendrick Tsietsi Monene, who was killed on August 13 following a skirmish between police and mineworkers, which left five people dead, is angry that the commission chaired by retired Judge Ian Farlam had reduced her brother to "just one line" in a final report — a line that, four years after his death, sheds no light on why he was killed or who killed him. "We still don't know," said Elizabeth, "and that hurt is still so sore; it is something that I will take with me to my grave."
Elizabeth's 78-year-old mother, Priscilla, said: "I sometimes catch her at midnight crying and sobbing, 'Mama, I miss my brother'. I tell her that she is just hurting herself and that she must pray and pray and pray."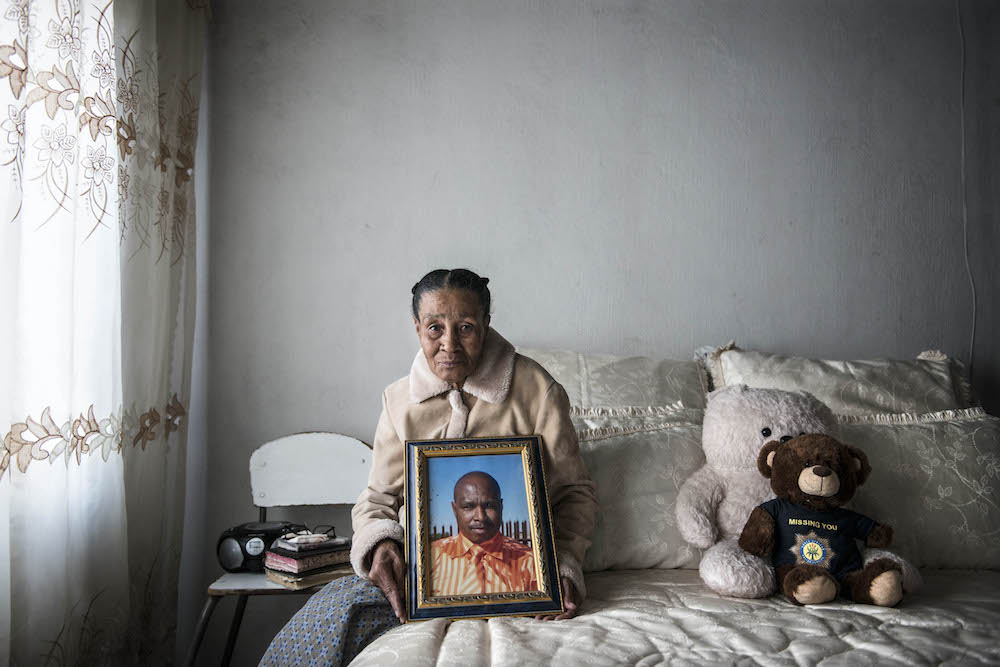 Hendrick doted on his mother, for whom he was always available for trips to family funerals and hospital visits, and his sister, from whom he was inseparable since childhood. He was part of a police deployment that had confronted a group of mineworkers returning from an attempted shutdown of a Lonmin shaft during the unprotected strike. The shaft had already been closed and the workers were going back to the large hill where they had gathered every day in protest when they were confronted by the police.
The police demanded that the mineworkers hand over their traditional weapons. The police, under the command of North West deputy provincial commissioner Major General William Mpembe, eventually decided to escort the armed mineworkers.
En route, police officers fired teargas and then stun grenades at the protesters who had, until then, been marching peacefully. It triggered confusion and violence, during which mineworkers killed Monene and Warrant Officer Ronnie Lepaaku, and the police killed three of the miners.
The commission was unable to establish who had ordered the firing of teargas.
"All I wanted was reconciliation and peace," said Elizabeth Monene. "[All the families] were sitting there at the commission every day, passing each other as if we were not human and yet we had all lost family … It was not right. One death is not different from another."
She is angry that the memory of the killings at Marikana has been reduced to what happened on August 16, when the police shot and killed 34 of the mineworkers. That the media and public appear to have forgotten that 10 people were killed in the days leading up to the massacre troubles her.
"We see it in Parliament, too, when the opposition parties say 'the South African police killed 34 people at Marikana', or that 'President Jacob Zuma's government killed 34 people at Marikana'. But the politicians don't talk about my brother and the others who died before, or think about helping with reconciliation and bringing the families together," she said.
Andries Ntsenyeho: Striking mineworker, killed by police at Scene One
While the mineworkers, who were pushed towards the police line at so-called Scene One by teargas and stun grenades, had crouched and attempted to duck the eight-second fusillade that killed 17 of them, unarmed Andries Ntsenyeho had stood tall — as defiant as he had been throughout the strike. The high-velocity bullet that ripped through his neck killed him instantly.
Ntsenyeho was ramrod straight in death, as in life. His wife, Agnes, described him as loving and humorous, but a "disciplinarian" with their children.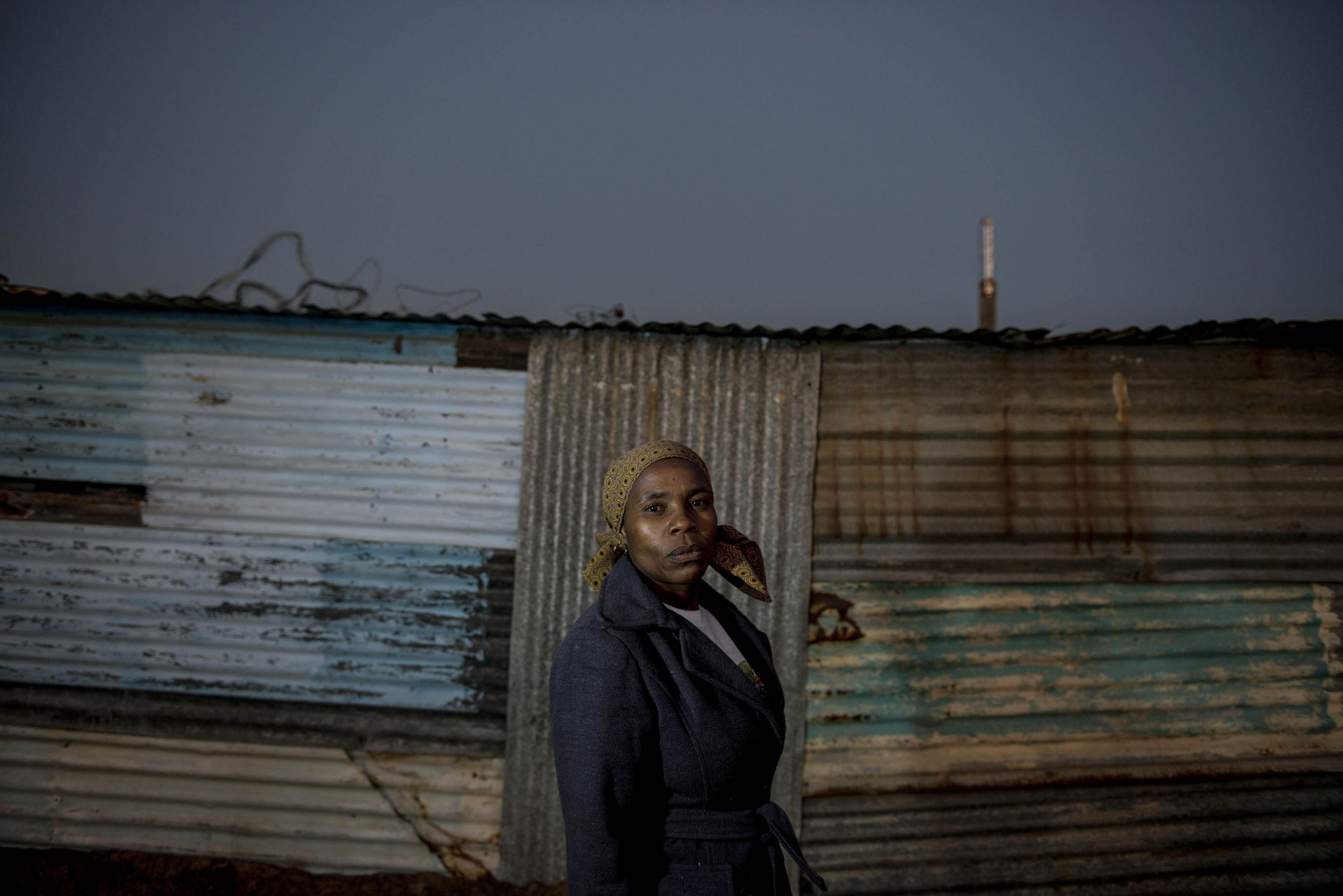 Andries had a sweet tooth "for tinned peaches and homemade cookies" and loved watching Rambo films, but his big passion was the local Soweto football club, Kaizer Chiefs. "He was one of those crazy ones, always shouting at the television, saying 'I could have scored that', and calling the referee a moegoe [a fool]."
A man with a strong sense of justice, Andries was determined to "fight for our rights and a better life", which he described during the couple's final phone conversation on that fatal day — as Agnes pleaded with him to stay away from the strike.
She had heard that police were rolling out barbed wire near the hill where the protesting mineworkers had gathered and had called her husband, imploring him to stay away. Andries, who was travelling in a minibus taxi to the hill at the time, was determined to maintain his solidarity with his fellow workers.
"He said he would call back later because he had to switch his phone off at the koppie. I am still waiting for the call," she said.
After reaching the hill on August 16, Andries had addressed the mineworkers after the president of the Association of Mineworkers and Construction Union (Amcu), Joseph Mathunjwa, had pleaded with them on bended knee to end their protest and return home.
But the father of five had remained defiant. Telling the crowd, to loud cheers, that whatever they chose to do, he would remain on the hill, and was prepared to die for their R12 500-a-month wage demand.
In April last year, in Amelia township outside Sasolburg, south of Johannesburg, Agnes was finding a measure of closure as the family prepared for the ritual unveiling of Andries's tombstone.
"I feel a real pain sometimes when I think that Andries is gone," she said, exhaling. "My heart beats quickly, my chest hurts and I get a headache when I think about it at night. Of course, we want compensation, and we still want to know how our husbands died, who killed them and for what reason. That is the only way to recognise that we lost a soul and that he cannot ever be replaced."
Molefi Ntsoele: Striking mineworker, killed by police at Scene Two
The dead fly to Diputaneng. Or sometimes they ride, strapped to horses. For the living, it's a three-hour drive in the tiny, landlocked country of Lesotho, past the village of Semonkong on increasingly steep and treacherous roads before the 4×4 is abandoned and the last two hours of the journey home is completed on foot or by horseback.
Molefi Ntsoele "dreamed of flying somewhere to go on holiday", said his widow, Matsepang. Instead, her husband's body was flown back to their mountain village in a coffin. He had been killed by police at Scene Two, one of 11 dead miners shot in the back. Another four were shot in the head or neck. Seventeen men died at the second scene, a small rocky outcrop 500m west of Scene One.
The Ntsoeles had been careful with their money. Molefi's monthly R3 000 remittance was used to invest in the family's livestock and developing a home with adjoining rooms to rent out in Lesotho's capital, Maseru. Commenting on her livestock, including goats, donkeys, sheep, horses and more than 20 cows, Matsepang said: "There is a saying that your heart is otherwise if your animals don't multiply."
Matsepang's own heart turned to Molefi's in high school and they were living together by the time she turned 17 and gave birth to their first child. When Molefi entered his 20s, he made the journey to the mines. "He used to break down to me and say that mining work is slavery, that his superiors never bothered to care about the miners. But he worked to make an example to his children … He worked to better their lives," said Matsepang.
One of several Marikana widows who accepted job offers from Lonmin in 2014, she works there as a cleaner, scrubbing toilets and mopping floors.
She would rather be in the mountains, closer to her five children who are in boarding schools, paid for by the company, and overseeing her shepherds, but she remains obsessed about the children's futures.
"The children lost their father to the mines. Now they are without a mother, too. But it is a sacrifice I must make so that they don't have to work on the mines."
Isaiah Twala: Working miner, killed by striking workers
In Marikana, Dumisani Ndlovu* does not make friends easily. He rarely talks to strangers and, if he ventures out to one of the town's fast-food joints, bars or shebeens, he limits his interaction to the few confidants he had before August 2012.
Since that fatal week in August, when the death toll reached 44, Ndlovu has kept to himself out of fear for his own life.
The 33-year-old, who has worked at Lonmin since 2007, was a relative of Isaiah Twala, whose body was found on August 14 with multiple stab wounds and an animal skull on his chest, marking him out as a spy — an allegation that was never confirmed at the commission of inquiry.
Ndlovu said: "I don't trust anyone. I don't want them to know who I am. Luckily, I don't work at the same mineshaft as these guys [mineworkers who are facing murder charges related to seven of the killings before August 16] and they don't recognise me. I am afraid for my personal safety. I don't know what they have planned for me."
The inter-and intra-union violence of the National Union of Mineworkers, the majority union at Lonmin before the strike, and Amcu, the ascendant union after the strike since then, have added another layer of fractious violence, and paranoia, to a broken town.
Ndlovu described the tea-loving Twala, who hailed from Ladysmith in KwaZulu-Natal, as an affable man who ran a lift club to work and spent his spare time at weddings and graduation ceremonies, honing his amateur photography skills. The 52-year-old Twala was well known and popular because of his photography and had earned the nickname "Lucky".
"I shivered when I received the news that he had died," Ndlovu said.
It is apparent that the manner of Twala's death has made stark the potential violence Ndlovu faces. Tears well up as he remembers the graphic pictures of Twala's corpse, which, he said, were circulated around the town after his death.
But Ndlovu, like so many of those related to people who were killed before August 16, is also angry. "No one remembers that people died before August 16 and that those people had families. Those families have been cast aside and abandoned by everyone because people only remember August 16," he said
* His name has been changed at his request to protect him
This is part of a larger body of work focusing on the 44 families who lost loved ones at Marikana. It began in 2012 and will culminate in a book, a broader exhibition and multi-platform memorial. See: "Shame on you Lonmin for your lies"
---
Remembering Marikana
Amnesty International's Voices From Marikana exhibition will run at the Worker's Museum in Newtown, Johannesburg, from August 17 until October 31. The show, featuring photographs by Paul Botes and text by Niren Tolsi, details the experiences of those affected by the events of August 2012 — widows, family members and friends of men who died, and survivors of the shootings.
On August 15, Amnesty International will launch a report titled Smoke and Mirrors: Lonmin's failure to address housing conditions at Marikana. The report examines the right to adequate housing at Marikana and the action taken by Lonmin prior to and following the events of 2012.
Amnesty believes that Lonmin has managed to avoid all responsibility for its failure to deliver houses and improve the living conditions of its employees in Nkaneng and other informal settlements. Amnesty believes the living conditions contributed to the events of the August 2012.