Individuals linked to the Guptas have launched an audacious bid to buy a bank as the controversial family battles potentially crippling money-laundering allegations.
The Guptas are without a bank after four of the country's major financial institutions shut their business accounts in April — a move that triggered a high court application by Finance Minister Pravin Gordhan. It also exposed some R6‑billion in allegedly questionable money transfers.
The Bank of Baroda, the only bank still trading with them, has come under regulatory scrutiny following the release of the public protector's State of Capture report, which highlighted even more transactions aiding companies belonging to the Guptas and their associates.
The Mail & Guardian can reveal exclusive details of the R450‑million offer to buy the little-known Habib Overseas Bank. It is alleged that Salim Essa, a close business ally of the Guptas, is involved in the deal. Several requests for an interview with Essa were unsuccessful.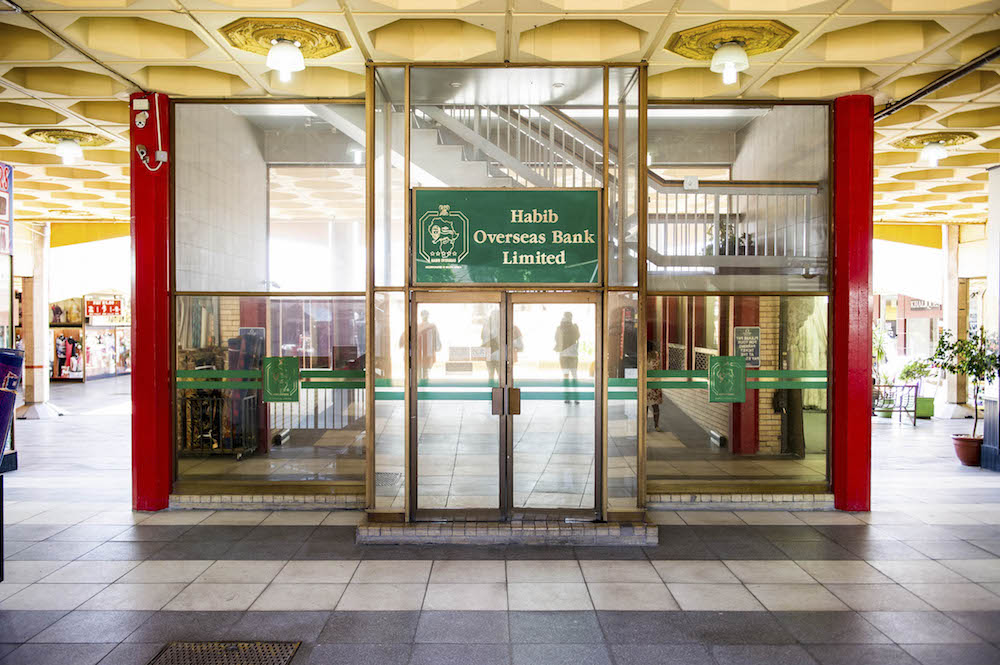 Essa and the family share interests in a number of companies. He holds a stake in the Gupta-linked VR Laser Services as well as in Tegeta Exploration and Resources, which controversially bought Optimum Coal.
Insiders say that entrepreneur Hamza Farooqui is driving the deal to buy Habib. He made a name for himself as a teenager as one of South Africa's youngest chief executives. Coincidentally, Farooqui is also the son of a former manager at the bank.
When contacted about the purported purchase, Farooqui asked that questions be sent to him so his team could look them over. "I know where this is going," Farooqui said.
Questions e-mailed to him included who his partners were, how he planned to raise the capital and what the status of the transaction was. Farooqui failed to respond to these as well as other questions about his links to companies associated with Essa and the Guptas.
Gupta family lawyer Gert van der Merwe said he has no knowledge of an attempt to buy a bank. He did, however, reiterate that his clients had not been able to respond to Gordhan's court application because the four banks and the Financial Intelligence Centre (FIC) had declined to give them detailed transactional information.
Habib Overseas Bank, owned by Luxembourg-based Pitcairns Finance SA, has been in the same hands since opening its doors in South Africa 25 years ago.
Tiny in comparison to other privately owned banks, it was slapped with a R1‑million penalty by the Reserve Bank three months ago over inadequate reporting of suspicious and unusual transactions.
"The administrative sanctions were not imposed because these banks were found to have facilitated transactions involving money laundering or the financing of terrorism, but because of weaknesses in each of the banks' control measures," the Reserve Bank said at the time.
Insiders say an application for a banking licence is currently before the regulator, but the Reserve Bank would not confirm this.
Asked for details of the Habib sale, the Reserve Bank said it "considers all applications on a case-by-case basis … [and] does not comment on the details of any specific meetings with prospective shareholders".
In a statement, the Reserve Bank said buyers seeking to acquire a 15%-plus stake in a bank need permission from the registrar of banks. For a stake of 49% or more, approval must be obtained from the minister of finance — something that may prove tricky for anyone associated with the Guptas' network in South Africa.
The M&G was unable to obtain information about the status of this transaction as Habib bank, contacted through its managing director, did not respond to questions.
Farooqui launched South Africa's first "dry" hotel, the Coral, in Cape Town's Bo-Kaap. It later became the Hilton, which has one restaurant that does not serve alcohol.
He has commercial interests in a range of areas including aviation, broadcasting and property. He is a director of Fuel Property Fund Managers and Fuel Property Group, companies registered in February and March respectively.
Farooqui's co-directors at the two firms are Michail Shapiro, a property mogul who was allegedly initially roped in to set up a property division for the Trillian group (Essa owns 60% of Trillian Capital Partners), and Mark Pamensky, an independent nonexecutive director of the Gupta family's Oakbay Resources and Energy. Pamensky is also widely seen as the Guptas' man on the Eskom board.
Trillian maintains it has no ties to the Guptas and the company's chairperson, Tokyo Sexwale, has appointed advocate Geoff Budlender SC to investigate all claims of state capture against the company.
This relates to allegations that chief executive Eric Wood and other executives had prior knowledge of the sacking of finance minister Nhlanhla Nene last year as well as of the appointment of Des van Rooyen and his advisers, one of them a former employee of Wood's.
Shapiro said his Fuel Property Group and its affiliates and subsidiaries are not linked to either Trillian or Transnet, which has come under scrutiny for lucrative contracts awarded to Trillian.
Farooqui, insiders say, was allegedly dispatched by Essa to meet visiting bigwigs, especially from Dubai. "He would be in all the important meetings, quiet but always making notes," one said.
It may be argued any whiff of a Gupta connection to this bank purchase will dent the prospect of regulatory approval. It is therefore not surprising that the parties were so reluctant to identify the name of the entity in the purchase.
In April, the Gupta-controlled Oakbay group of companies announced that banks had shut their accounts or had given them notice to this effect. In the months that followed, the family repeatedly tried to compel Gordhan to intervene on their behalf over what they billed a "political" conspiracy against them.
Last month, Gordhan filed a high court application for an order declaring that he may not interfere in the decision of the various banks to shut the Gupta companies' accounts. This was in part a result of the Guptas' reluctance to take on the banks in open court. Gordhan's application revealed staggering information about some R6‑billion in "suspicious and unusual" transactions involving a string of Gupta companies — providing the first real insights into why the country's "big four" banks terminated their accounts.
The banks are cited as respondents in Gordhan's case.
Absa has confirmed that it will be filing a responding affidavit by Friday. Nedbank, confirming its support of the minister's application, said it would also be filing an affidavit. Standard Bank said it "may "file an explanatory affidavit to be of assistance to the court", and FirstRand indicated it would not oppose the application and as such was not bound by the Friday deadline.
Details of the bid to buy Habib Overseas Bank come on the back of damning revelations in the public protector's State of Capture report. It flagged the Bank of Baroda for several allegedly questionable transactions seemingly done to aid the Guptas. Among those were deposits by several companies, mainly with links to the Guptas and or Essa's network of companies.
These transfers — by, among others, Trillian Capital Partners, Trillian Advisory and Trillian Asset Management, as well as Centaur Mining — covered the initial R1.5‑billion raised by the Guptas to pay for Optimum Coal. Trillian has categorically denied that it paid some R235‑million towards the purchase.