Provincial education departments faced legal claims of up to R1.5‑billion over the past financial year, according to their annual reports.
Among the claims, some of which have been carried over from previous financial years, is a R3.1‑million damages claim by the family of the six-year-old who died after he fell into a pit latrine at his Limpopo school. Almost three years have passed since Michael Komape died but the Limpopo education department has not yet settled the matter, instead defending itself against the claim.
The Komape family's claim is just one of the 284 claims made before March last year that have not been finalised by the provincial education department.
Claims against Limpopo's department totalled R728‑million, almost half of the legal claims faced by education authorities in all nine provinces.
Other legal claims against the Limpopo department include R6.1‑million claimed by the South African Post Office relating to textbooks and seven cases of educators assaulting learners, totalling R2.2‑million. There is also a claim by Sakhanye Learning Private for a staggering R95.7‑million, but it is unclear what the claim is based on.
The department did not respond to detailed questions, saying it would not interfere with legal processes. Spokesperson Naledzani Rasila said: "Perhaps what is given on public platforms, for example annual reports, is enough for public consumption and we respect other processes."
Michael Komape's father James Komape, his wife Rosinah and two other family members lodged the claim in 2015 against the minister of basic education, Limpopo's education MEC and the principal and governing body of Mahlodumela Lower Primary School in Seshego.
Komape, speaking through Section27, a public interest law centre that is acting on his family's behalf, said: "For as long as this goes on, the harder it is for us as a family to move on. This is painful and I can't stop thinking about it. The government does not care about us. Our child died like a dog."
His wife said: "Our neighbours still keep talking about the issue and this is painful. If our child was still alive, none of this would be happening. We would like the case to end. This is painful. It is hard for the family to move on. Everybody is talking about it and asking when we will go to court. Even our other kids at school have to hear about it."
Kate Paterson, an attorney representing Section27, confirmed that the damages claim included R940 000 for emotional trauma and shock suffered by the Komape family, R2‑million for negligence and R208 000 for future medical expenses, such as counselling services.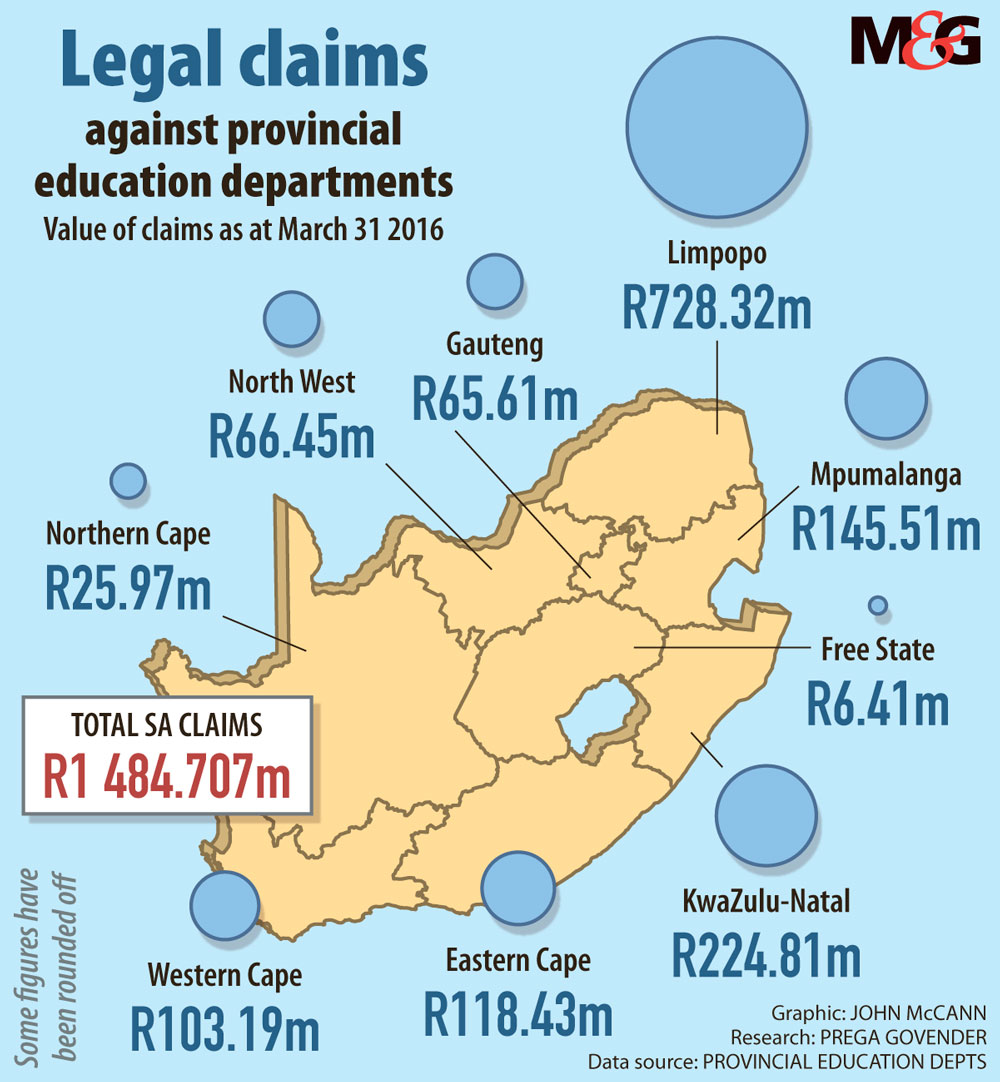 Asked why the defendants had failed to settle the claim, she said: "It was initially surprising that the case was defended by the department, given the nature of the case. But once a case is defended it isn't unusual for them to only settle on the steps of the court."
But the provincial education department denied in court documents that Michael's death was caused by "wrongful, unlawful and negligent conduct as well as unconstitutional conduct of the defendant and their employees. It is denied that Michael's fall was as a result of the structure of the toilet not supporting his weight. It is denied that the toilet was unsafe, unsecured or unfit for human use. The incident can best be described as an accident."
Daniel Linde, deputy director of the Equal Education Law Centre, said: "In circumstances such as this, the state should be seeking to settle the claim and providing justice to the Komape family rather than dragging this matter out."
Legal claims against other provincial education departments include:
Damages claims totalling R3.3‑million against the North West education department for assaults on learners, with a R45.5‑million in claims instituted for injuries sustained by learners at school;
A R960 000 claim by an M Malope against the Free State education department after a learner died; and
Another claim against the Free State education department for R400 000 by a TC Phatsisi after a learner drank paraffin at a school function.
Thembinkosi Ndhlovu, spokesperson for the South African Council for Educators, said that, in cases involving severe corporal punishment, they always advised parents of options such as opening a criminal case and suing for damages. He confirmed that the council had received 154 complaints of corporal punishment in schools between April and November last year, in which provincial education departments had already charged teachers and handed down sanctions.