Sometime in September 2016, Bienfait M'mbakwa Eca was sitting at his desk in bustling Sikasso, Mali's second-largest city, poring over some new statistics. The Congolese is the regional nutrition specialist for the United Nations Children's Emergency Fund (Unicef), and he was hoping to find some good news in the numbers.
What he found was little short of a miracle.
Somehow, the nearby district of Yorosso had nearly halved its rates of malnutrition in just two years. Chronic malnutrition in children dropped from 27.8% in 2014 to 15.4% in 2016, and severe acute malnutrition had dropped from 0.9% to 0.4% in the same period.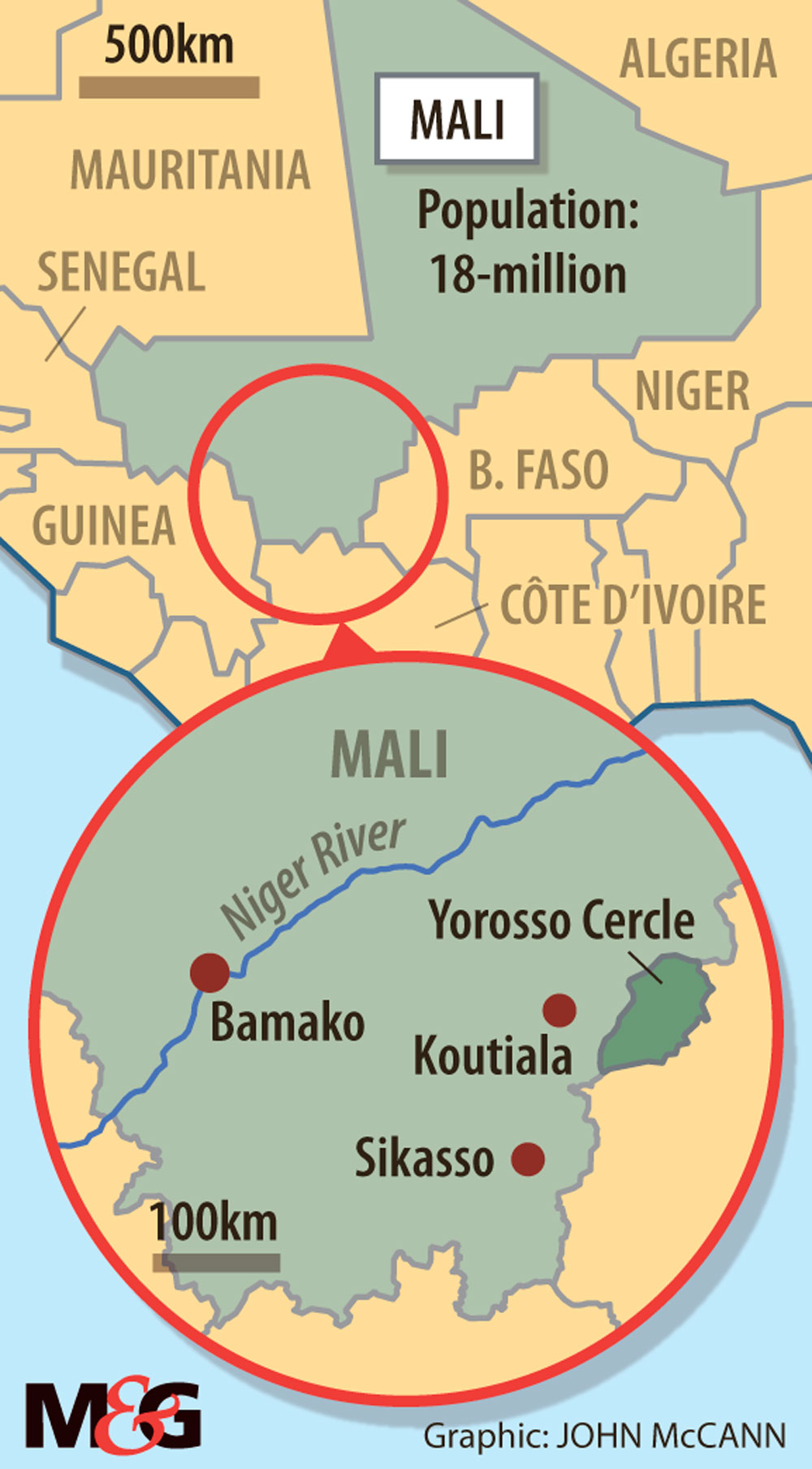 This is a remarkable, unprecedented improvement, but Eca was not surprised. Yorosso was a test case, a trial project for a new way of fighting hunger and malnutrition, and this was proof that the new tactics were working better than anyone could have hoped for.
"I felt so happy. I thought, 'Congratulations guys. You are really doing it for yourselves'," said Eca.
But what exactly did Yorosso do? And on a continent where about 20% of Africans are food insecure, can anyone else repeat Yorosso's success?
The Sikasso paradox
The Sikasso region is Mali's breadbasket, providing fruit, vegetables and grain to the rest of the country. Pretty much anything grows here, and in abundance. In Koutiala, another major city that is in the district next to Yorosso, housewives (it's almost always housewives) can choose from a dizzying array of farm-fresh produce in the busy local market.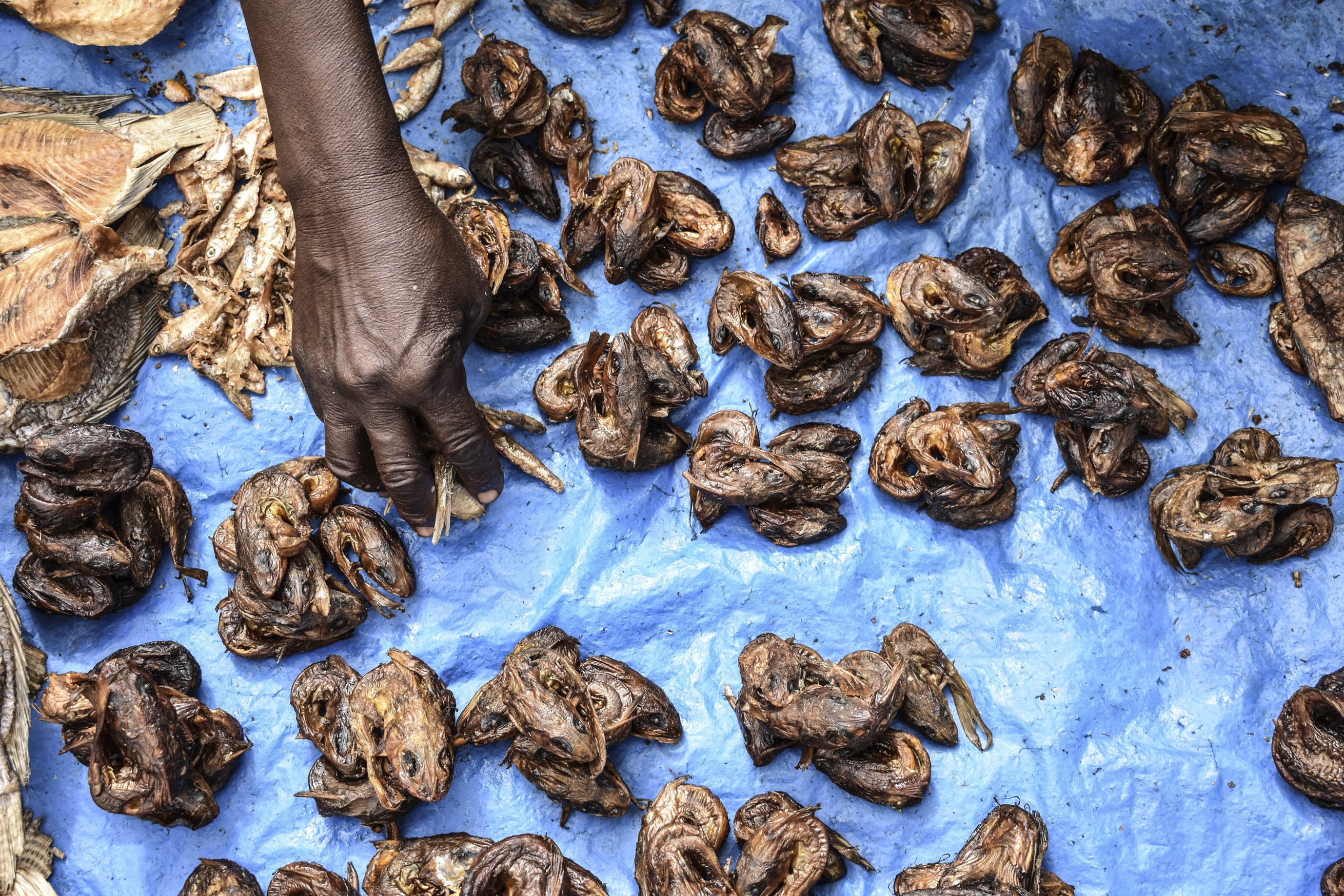 [The market in the city of Koutiala, next to the district of Yorosso, provides dried fish, a good source of protein. (Photo: Simon Allison)]
There are eggs, tomatoes, onions and lettuce. Enormous buckets of okra. Peanuts in the shell. Finger-size fish, salted and dried until they coil up into crunchy, scaly disks. Tiny green aubergines, which are eaten raw, like an apple. Young girls hawk plastic triangles of iced juice, and young men take cleavers to just-slaughtered haunches of goat and beef. There are peppers and lemons and chillies, and plump manioc-like roots, which locals call kou, and marble-size balls of soumbala, a paste of ground grains and spices that are used like stock cubes in stews.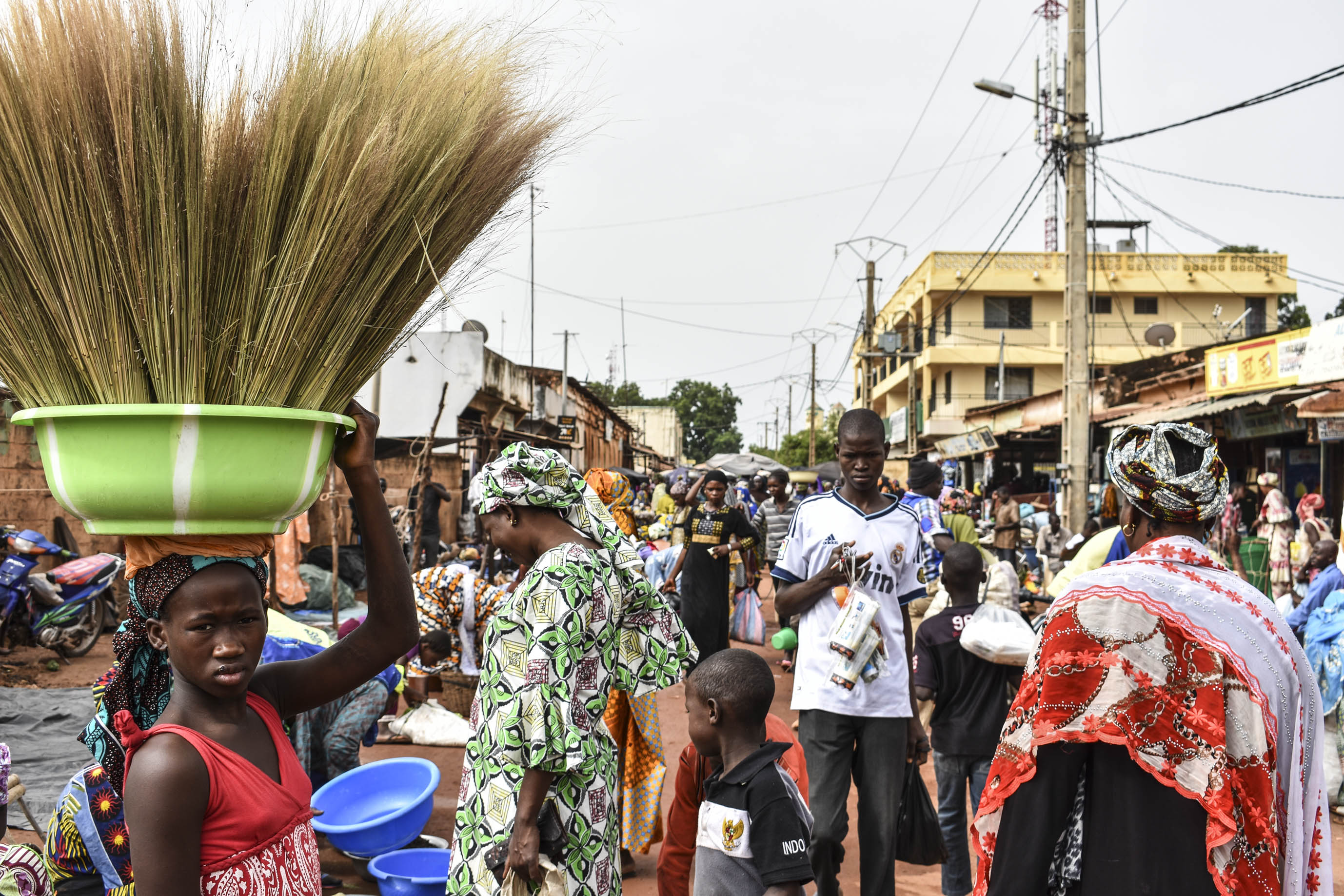 [The market also has all kinds of fruit and vegetables, as well as items such as brooms. (Photo: Simon Allison)]
How, in the midst of such abundance, is anyone going hungry?
This is the Sikasso paradox, so named by humanitarians who are shocked — and rightly so — that Mali's most fertile region is also its least nourished: 30.9% of children in Sikasso suffer from chronic malnutrition, easily higher than the national average; and, because Sikasso is Mali's most densely populated region, it has by far the highest population of malnourished children.
This is both an emergency and a slow-motion, long-term crisis.
There are two types of hunger. The first, acute malnutrition or wasting, is when a person doesn't get enough food. They get weaker and thinner and, in some cases, children will develop kwashiorkor, which causes tiny bellies to distend. If you don't get treatment, you'll die. That's the emergency.
The slow-motion crisis is chronic malnutrition, or stunting, which affects far more children. This is when you get enough food, more or less, but it's not the right kind of food. A diet of maize meal and little else will fill you up but it won't give you the kind of nutrients your body and brain need to grow. You'll grow up shorter than your peers and, most probably, less smart. The few academic studies that have been done on this issue show a gulf in both the brain size and the cognitive development of children who were chronically malnourished in their first thousand days, when compared with those who received a balanced, varied diet.
That's why what's happening in Yorosso is so important. If this little district in Mali really did halve chronic malnutrition, then it has radically improved the lives of its people — both now and later, when this generation of children grow up and become stronger, healthier and more productive adults.
To find out how Yorosso did it, we need to meet the man credited with solving the Sikasso paradox.
Ideal official
On Tuesday, Bernard Coulibaly found himself in a ballroom in New York City, surrounded by some of the most recognisable members of the global elite: Melinda Gates, Queen Rania of Jordan, the crown princess of Denmark. The furthest he had ever travelled before was to Burkina Faso, just across the border from where he lives in Mali.
Stranger still, the luminaries were all there to see him. Coulibaly was being honoured with a Global Goal award, which recognises outstanding contributions towards achieving the sustainable development goals, in the category "Healthy not Hungry".
Coulibaly is the deputy prefect of the Yorosso District. Although no one individual can claim the credit for Yorosso's remarkable improvements in nutrition, Coulibaly has been the driving force behind implementing the new policies. It's fair to say that, without his buy-in and his energetic organising and promotion of the new ideas, little would have changed in Yorosso.
"Bernard Coulibaly takes this seriously. I think maybe something personal drives his commitment," said Marc Nene, Unicef's head of nutrition in Mali. Nene accompanied Coulibaly to New York to act as translator, and to answer any particularly technical questions.
Nene himself is still a little overwhelmed by the scale of what's been achieved in Yorosso. "It happened in an area that is very hostile to nutrition. I have only seen success like this in Senegal," he said. But the Senegalese government, much bigger and more effective than its Malian counterpart, puts far more money and resources into the project.
Coulibaly studied law and then passed the civil service exams. He has slowly risen through the layers of local bureaucracy until he reached his current position, which includes an official house, a car and a hefty dose of prestige. Warm, charismatic and energetic, he is a natural leader. But he does not have an easy job.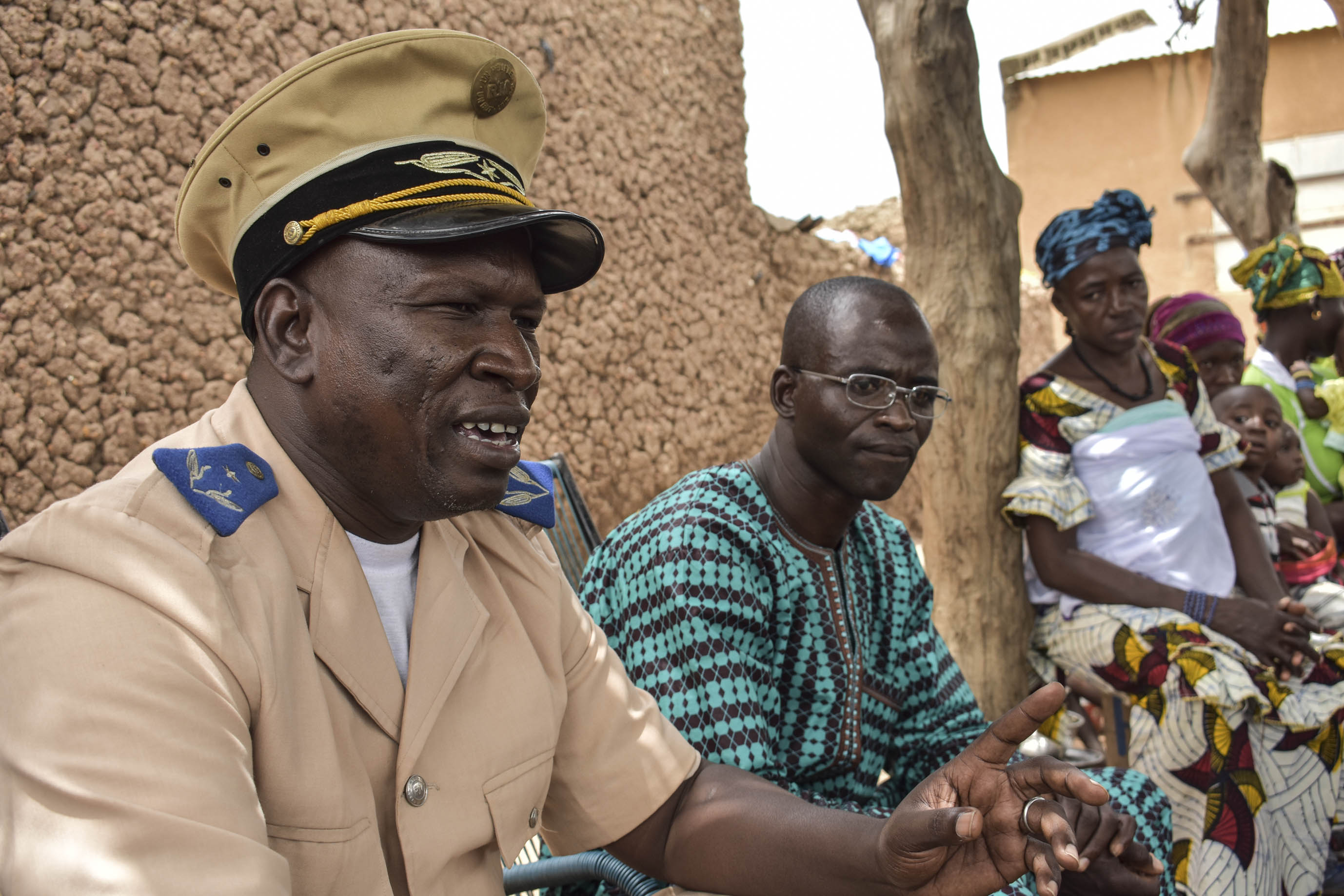 [Bernard Coulibaly has led the fight against malnutrition in Yorosso district. (Photo: Simon Allison)]
There are 276 596 people in Yorosso cercle (district). Most are spread out in dozens of villages of, on average, a few hundred people each. Although fertile, like the rest of Sikasso it is also extremely poor.
It doesn't help that Coulibaly represents a Malian state that has been in crisis since 2012, dealing with a rebellion and an Islamist insurgency that just won't go away, and propped up by an army of foreign peacekeepers.
In other words, as a senior government official, Coulibaly does not have much to work with. But he is good at seizing the opportunities that come his way.
In 2011, the European Union and Unicef launched a joint programme to target malnutrition in the Sahel. Yorosso was chosen as a pilot project because it was one of the worst-affected districts in the country. But political instability meant the programme only got up and running in 2014 — and found, in the newly appointed Coulibaly, its most enthusiastic supporter.
He didn't really know what malnutrition was before the programme started. But it didn't take him long to understand the implications of all types of malnutrition on the population that he was supposed to be taking care of, and he threw all his energy into making the programme work.
First, he organised a multisectoral platform, which brought together all elements of Yorosso society, including the government, the donors, the village chiefs, the traditional healers, the religious leaders, the farmers, the doctors, the sanitation specialists and the water specialists. They were given training on why good nutrition was so important, and they hold regular meetings to report progress and resolve new problems. Their buy-in was crucial so that all authority figures could present a united front on the issue. Other groups of social leaders were arranged at communal level to oversee progress in specific groups of villages.
Coulibaly then arranged for women's groups to be created in the villages. These groups are led by "role-model mothers", who are responsible for passing these lessons on to other women, trying to persuade them — and, in turn, their husbands — to change their habits.
There are many habits that need to change — and it's not just about food. The Unicef/EU programme was innovative because it focused on other issues, which, although they may be less obvious, are intimately tied in with malnutrition.
Education is a major one, of course: if you don't go to school for long enough, you probably won't have enough knowledge to make informed nutritional choices. Hygiene is another: What use is a balanced diet if you don't wash your hands, and then diarrhoea flushes all the nutrients away?
Changing breast-feeding habits is also incredibly important, especially in the first thousand days of a child's life, when the effects of malnutrition will be felt the most strongly. Unicef recommends that babies are breast-fed exclusively for the first six months, and that breast-feeding continues up until age two.
Then there's the gender issue: in Yorosso, it is still a woman's job to cook and look after children, but it's men — as head of the family — who usually make decisions on what to grow or buy. Without empowering women, will they be allowed to make good nutritional choices, even if they have the right information?
Economics is also a factor — and it is perhaps the main explanation behind the Sikasso Paradox.
"This is a big cotton-growing area, so people here plant to sell, not to eat. Feeding is not a high priority," said Coulibaly. "Even if you grow other things, it's usually to sell. So you sell the best tomatoes, and then you only bring the bad ones home. And the money you earn is not used to buy food, but is spent on other things. Maybe a motorbike or a house or a dowry."
That's not because parents are stupid, or callous, but because there is very little understanding of the effect of poor nutrition on family health.
For Coulibaly, the most important part of the programme is to get the information about good nutrition to parents because, once they understand the severity of getting it wrong, they will be fully committed to changing habits.
Coulibaly himself does things differently at home now. He buys more milk and eggs, to get protein into the diet of his five children, and he has installed indoor toilets to improve hygiene. Small changes, but with the potential for a dramatic increase in his family's prospects.
"For me, this is not politics. This is human rights," he said. And, he added, it's working. "People used to describe Yorosso as Zero-sso. Now when people who haven't been here in a while come back, they say, 'Hey, Yorosso is nicer now!'"
Big change
Makam Dao's first child died in 1994. He did not understand why. It was only later, when the 49-year-old started training as a community health worker, that he realised what went wrong.
"I thought that, because my wife was pregnant again, that's why my child was sick. That's what the traditional healer said. But then they started training me on dangerous signs for malnutrition, and I realised that's what my child had."
Dao puts his head in hands, giving himself a quiet moment of grief. If he knew then what he knew now, his child would still be alive.
Simona, with a population of about 3 000, is 15km from the main road that leads into Yorosso town. It's a neat village of mud huts surrounded by well-tended crops. It recently obtained certification as "open defecation-free", which means that all residents now have access to some kind of sanitary toilet.
Dao has been a community health worker here for 13 years, and he has seen a marked decrease in cases of child malnutrition in the past few years.
"There used to be a lot of malnourished children, but since we began the sensitisation there's been a big change. Women are going door-to-door to explain things, and there are nutrition support groups too. When you explain the consequences of malnutrition properly, no one wants their kids to fall into that," he said.
In the village's main square, on colourful mats underneath a thatched roof, a nutrition support group meets. About 30 women sit in a circle on the floor, cradling a similar number of babies and toddlers.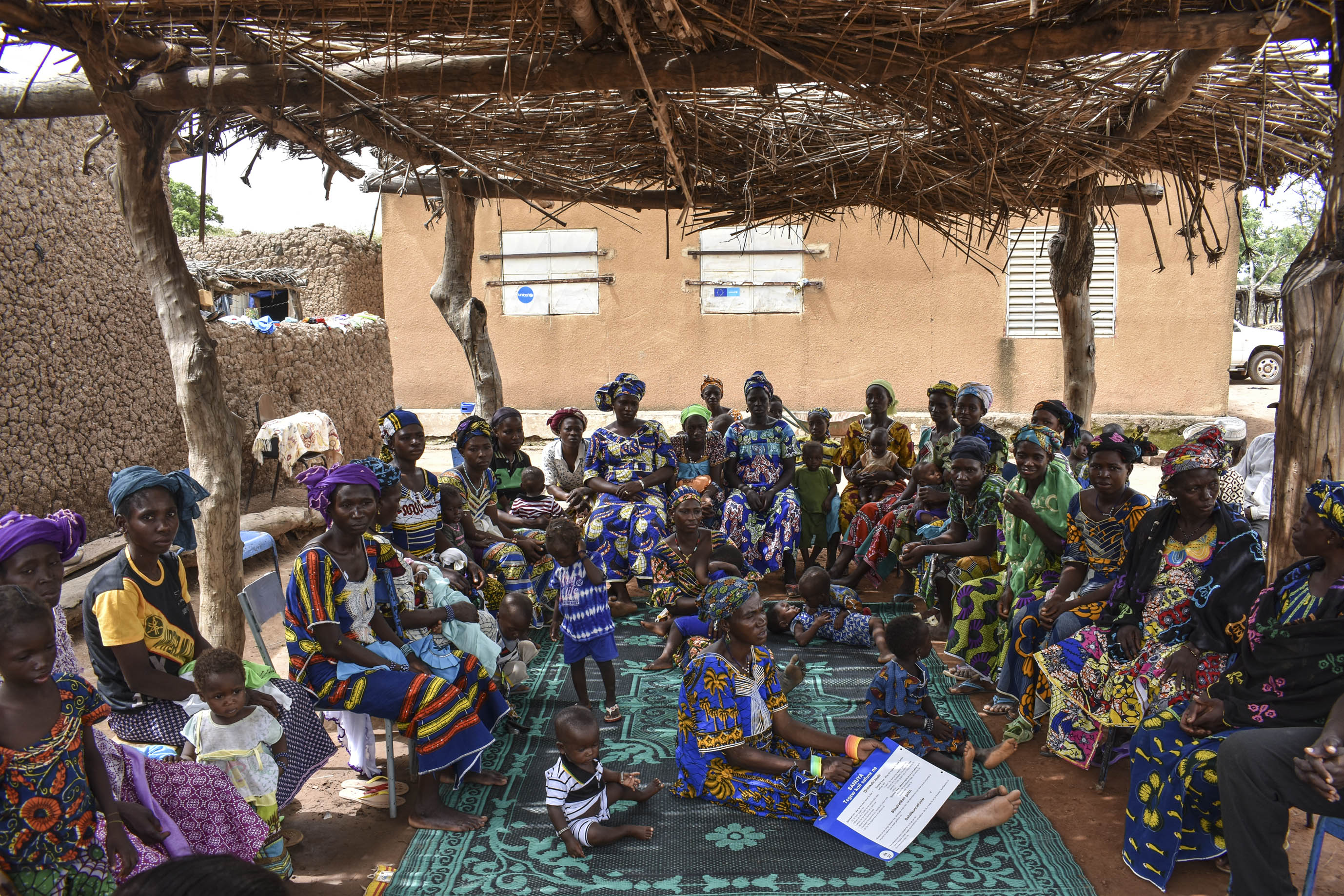 [(Photo: Simon Allison)]
It starts with a hand-washing demonstration. With the aid of a laminated poster, one mother explains to the group why it's so important to use soap and water. "I pray everyone has 100 [Central African] francs [R2.40] to buy some soap," she says.
The group then moves to the cooking pots in the corner, where another mother prepares maize porridge for the children, showing the others how to enrich it with added nutrients. She adds salt, sugar, some milk powder and a little splash of tamarind juice for vitamin C.
There are now nutrition support groups in 94 villages in Yorosso, and they are really the frontline of Yorosso's fight against malnutrition. But Dao sounds a word of warning. He has been doing this job a long time, and he has seen many good ideas and well-meaning nongovernmental organisations come and go. Is the Yorosso model really sustainable? And can it really be applied elsewhere?
Not everyone is convinced Yorosso's incredible success is real. "The numbers are … surprising," said an official for another international aid group that works in the area. "Can you really change the eating habits of a whole district in two years?"
And there are factors unique to Yorosso that make its policies harder to replicate elsewhere. It's relatively small, making it easier to manage, and it's peaceful. It enjoys an unusual degree of harmony (for Mali, at least) between religious leaders, who have also been recruited as enthusiastic advocates for better nutrition.
Yorosso also enjoys substantial donor support. For example, in 2015, Unicef put an estimated $245 000 towards making the nutrition programme work. This is a tiny sum compared with other development projects, but it is huge money in this poverty-stricken district. Without international donors, could Yorosso ever have started something like this on its own — and can it continue the good work when the donors move on?
Unicef supported the author's travel to the region