The multiskilled Nyasha Chimhandamba began her studies in Genetics and Biochemistry, earning an Honours Degree in Molecular and Cell Biology, and is currently pursuing a Masters Degree in Inclusive Innovation at the University of Cape Town's Graduate School of Business.
This graduate entrepreneur is the co-owner of FemWash, a feminine hygiene management product which she co-developed.
Chimhandamba won the UCT FameLab qualifying heat with her talk based on her previous research into engineering a sodium-specific biosensor using the well-characterised protein luciferase, popularly known for giving the firefly its luminous glow.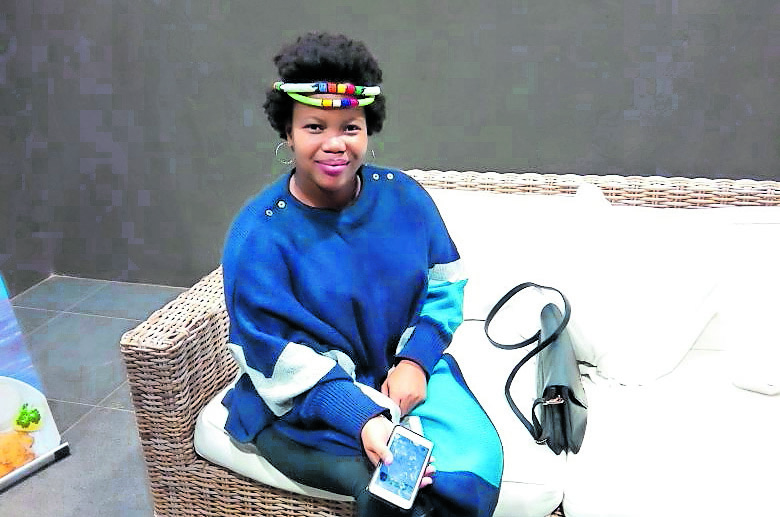 Nobuhle Mweli (South African Environmental Observation Network)
Nobuhle Mweli is an Ecologist and Master's candidate in Ecological Sciences at the University of KwaZulu-Natal. She is also a researcher with the South African Earth Observation Network (SAEON) and was previously a DST-National Research Foundation intern hosted by the SAEON Grasslands, Wetlands and Forests node.
Her research focus is land rehabilitation, understanding the dynamic grassland ecosystem and what drives its change. She links this focus with environmental education, empowering rural communities and proving that black women can also thrive in science by pursuing what they are passionate about.
Mweli says that her mission in life is not merely to survive, but to thrive, and to do so with passion, compassion, humour and style.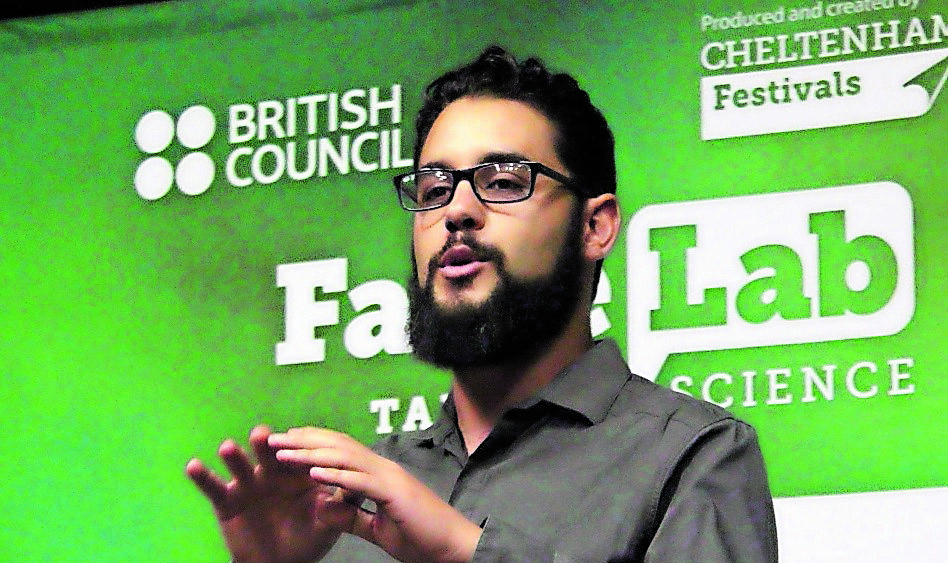 Darryl Herron (University of Pretoria)
Darryl Herron is a PhD candidate in plant health at the Forestry and Agricultural Biotechnology Institute. His love for science and stories means that while he studies plant diseases and how they work, he can also help others understand their importance.
By involving others in science, Herron hopes to improve the understanding of the public and develop science as a field.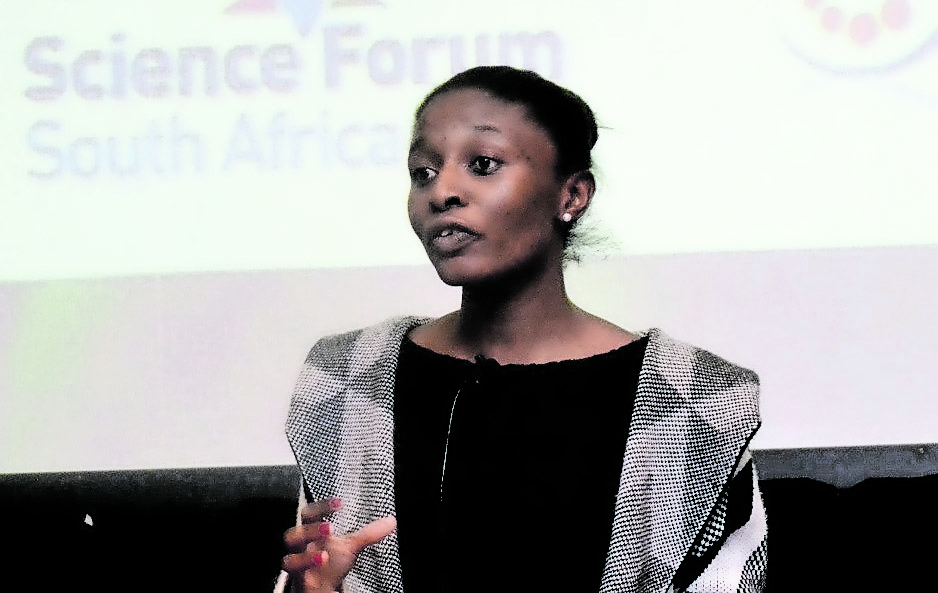 Khavharendwe Rambau (Council for Scientific and Industrial Research) – SFSA
Khavharendwe Rambau is a PhD candidate based at the HySA Infrastructure Centre of Competence, Council for Scientific and Industrial Research.
She is a renewable energy scientist and her research interest is turning waste materials into valuable products that can be used for renewable energy.
Rambau was born in a rural village in Venda, Limpopo, and is fascinated by science and birds.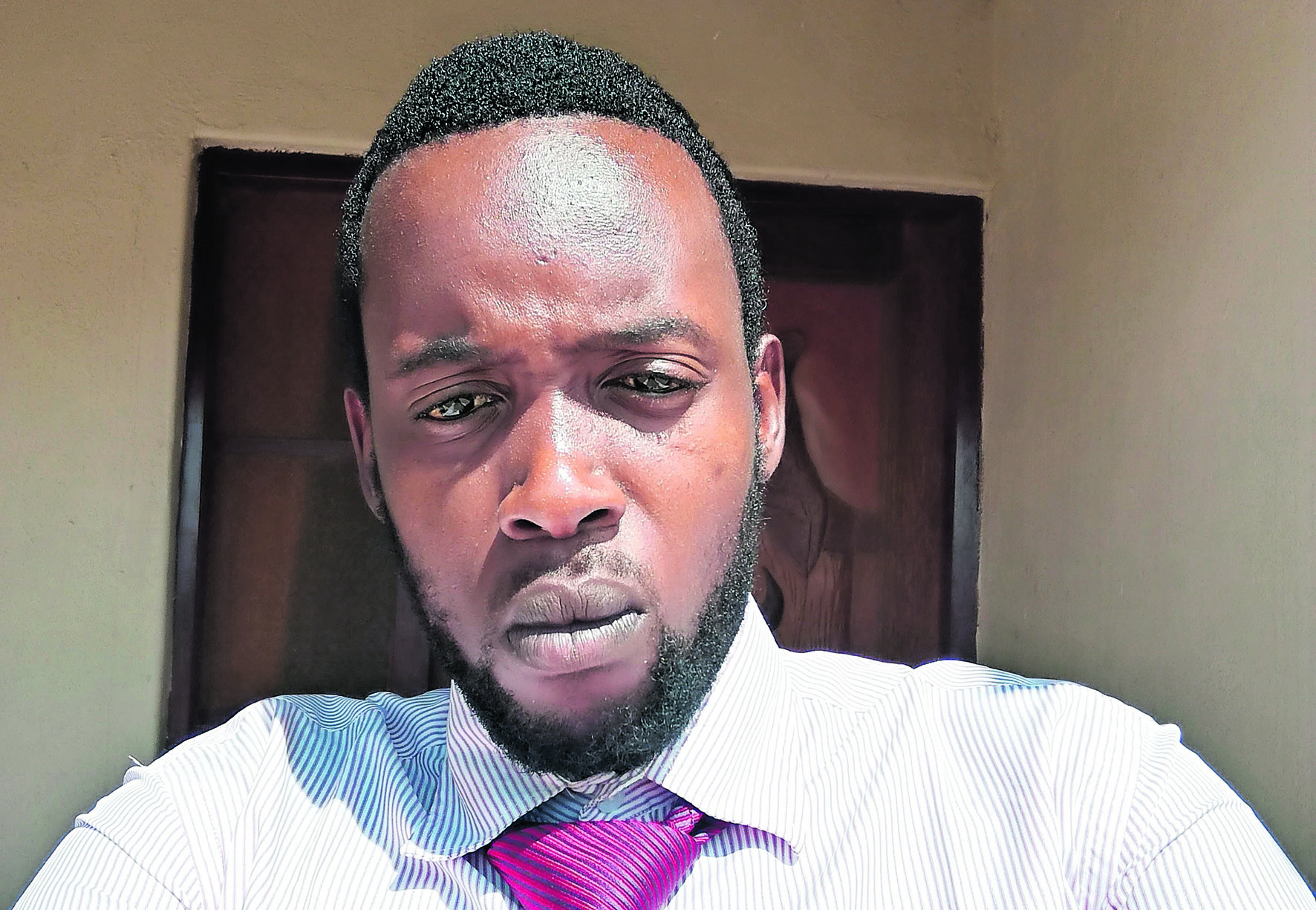 Brian Rathabe (University of Limpopo)
Brian Rathabe is currently working on his BSc in Physical Science. He impressed judges with his presentation about developing cheaper methods to purify salt water using nanotechnology, research which was inspired by South Africa's current water crisis.
Rathabe emphasised that FameLab SA is the perfect platform to learn science communication skills and said: "Having a good idea and sitting on it won't really materialise it. We want to see it come into being."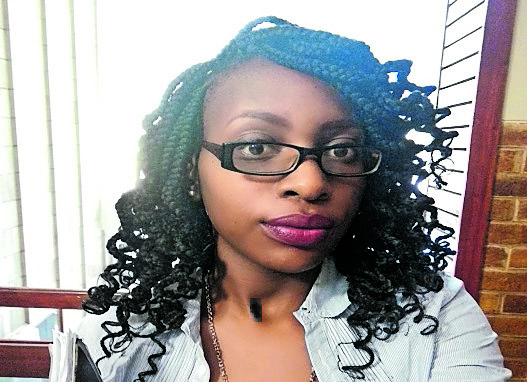 Emmie Chiyindiko (University of the Free State)
Emmie Chiyindiko is currently working on her Masters in Chemistry. She said that taking part in FameLab was exciting and that she learned a great deal about public speaking.
Chiyindiko hopes that, by making it to the semi-finals, she will continue to grow as a researcher, speaker and scientist.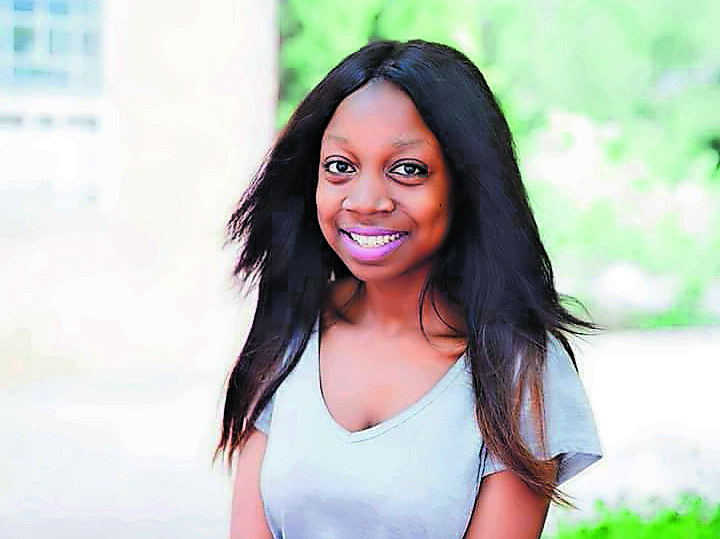 Sylvia Mokuoane (Central University of Technology)
Sylvia Mokuoane is a radiographer in the Faculty of Clinical Sciences who strives to innovate in her profession for the benefit of her patients. She said that FameLab is not only for those doing new research but for anyone working to advance and improve their work in science, technology, engineering, and mathematics (STEM).
Mokuoane said that she is happy that she can now talk about her career in a simple way that everyone can understand.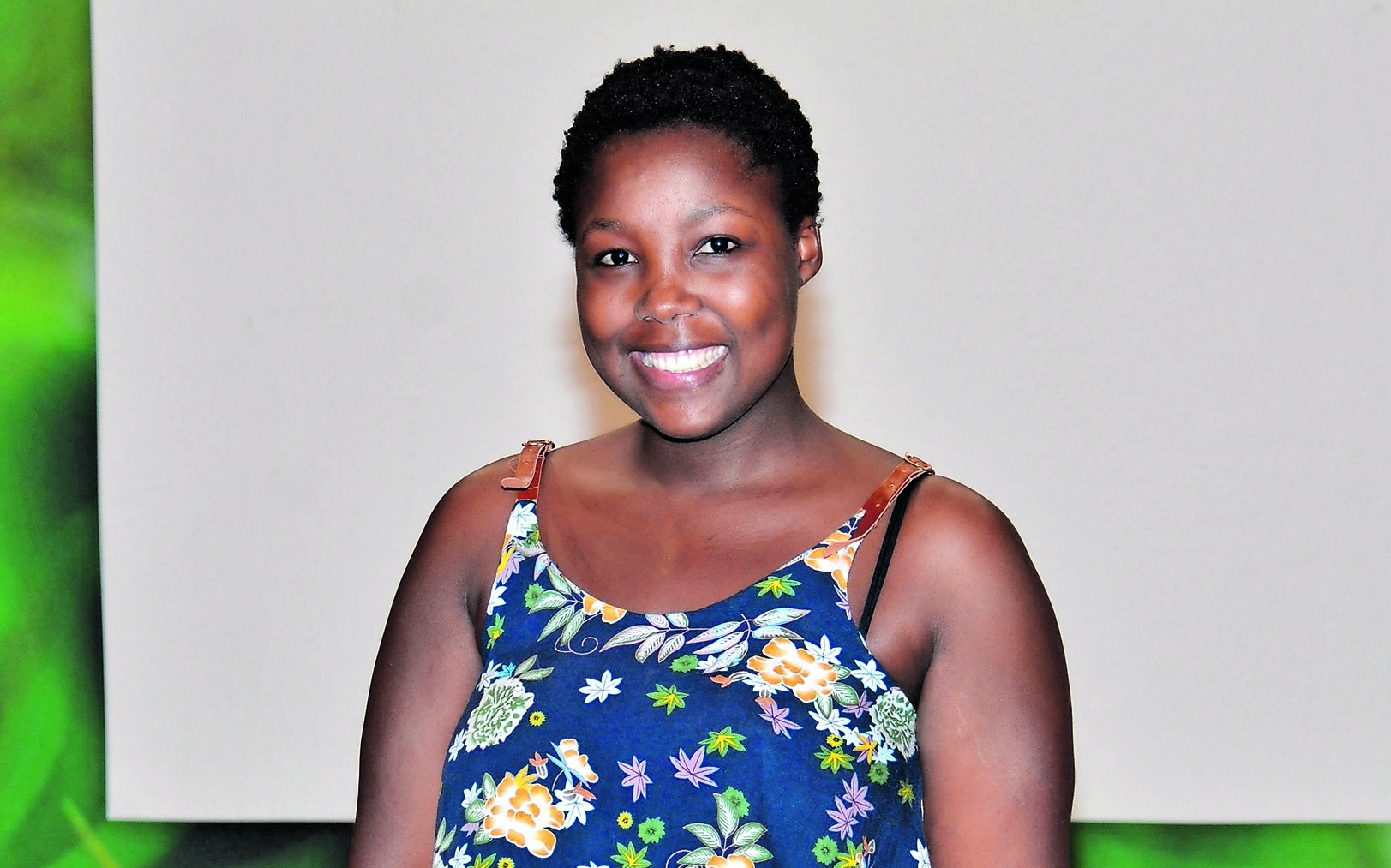 Bonisiwe Seshabela (University of South Africa)
The winner of the University of South Africa's FameLab SA heat is Bonisiwe Seshabela, a BSc Masters student in the Department of Science, Engineering and Technology.
She came across as confident and excited as she thanked the organisers for giving her a platform to improve her science communication skills. She said she is looking forward to the semi-finals to gain more public speaking experience.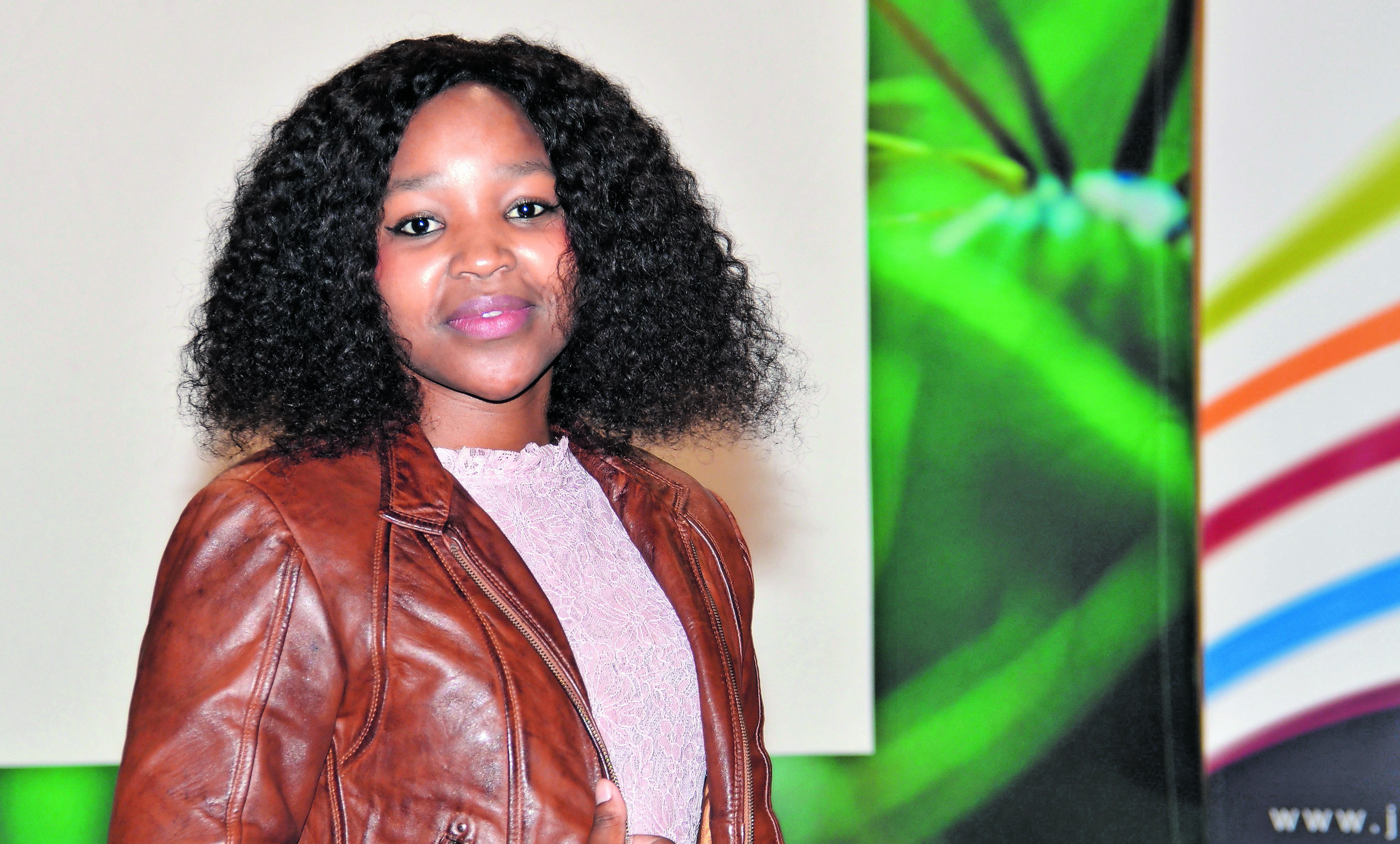 Sebabatso Maifadi (University of South Africa)
Sebabatso Maifadi is a PhD student also in the Department of Science Engineering and Technology, working in the nanotechnology and water sustainability research unit.
Maifadi said that FameLab SA highlighted the importance of being able to relate to the general public in order to show them that scientists work on real-life issues — not just in labs.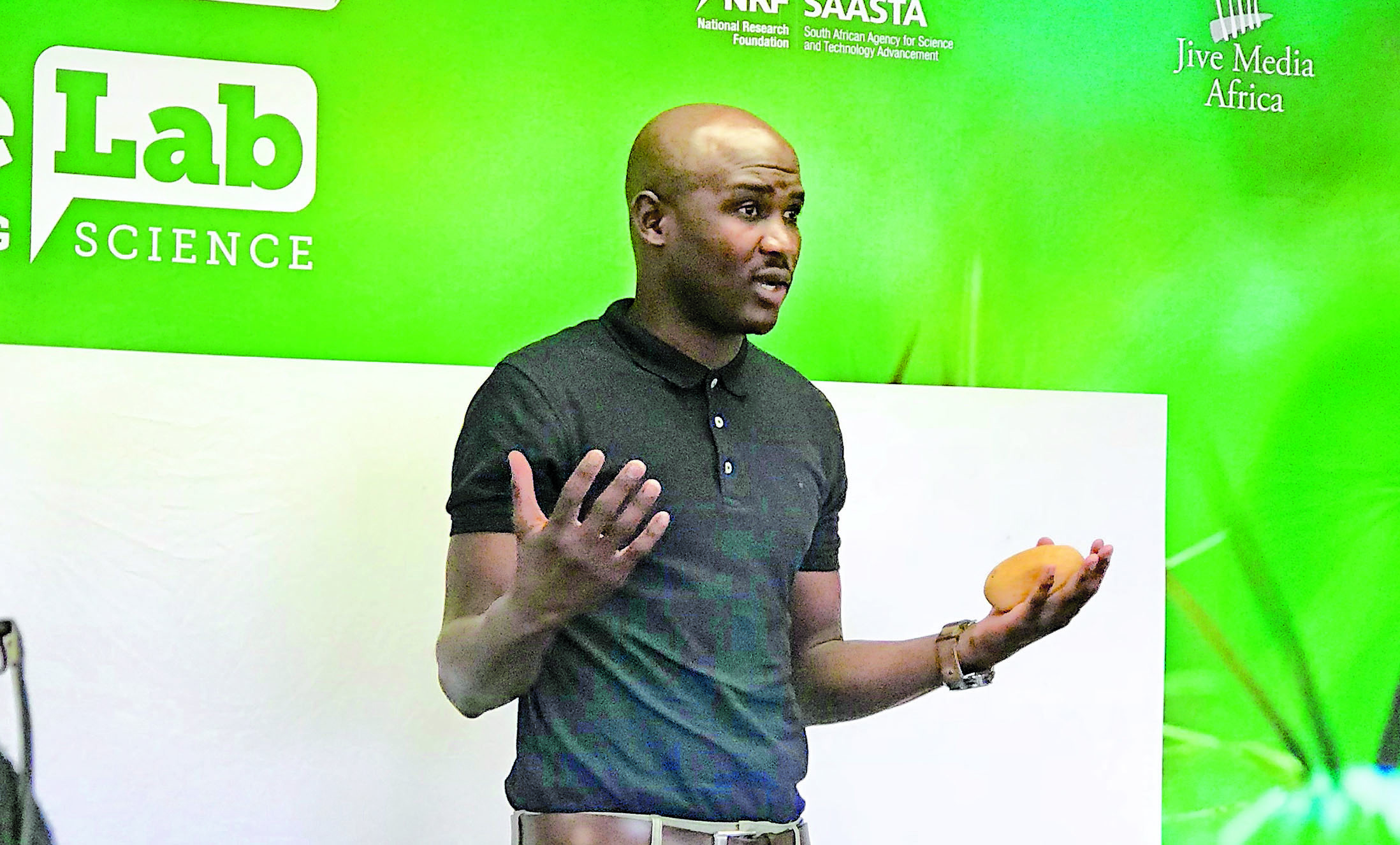 Thlangelani Nghondzweni (Tshwane University of Technology)
Thlangelani Nghondzweni, from the Department of Crop Sciences, won the Tshwane University of Technology FameLab SA heat. He impressed with his presentation about extracting essential oils from medicinal plants to use as safer alternatives to chemicals when washing crops and preventing post-harvest disease.
Nghondzweni believes the research is important, especially to increasingly health-conscious consumers.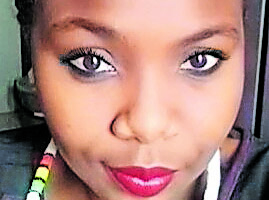 Buhle Buyana (University of Fort Hare)
Buhle Buyana from the Department of Chemistry and Organic Synthesis won the University of Fort Hare FameLab SA heat. Buyana said that it was encouraging to hear about other people's research projects.
Her own research focuses on developing a gel that helps wounds heal faster. Now that she is through to the semi-finals, Buyana is aiming high — straight for the finals in England this June.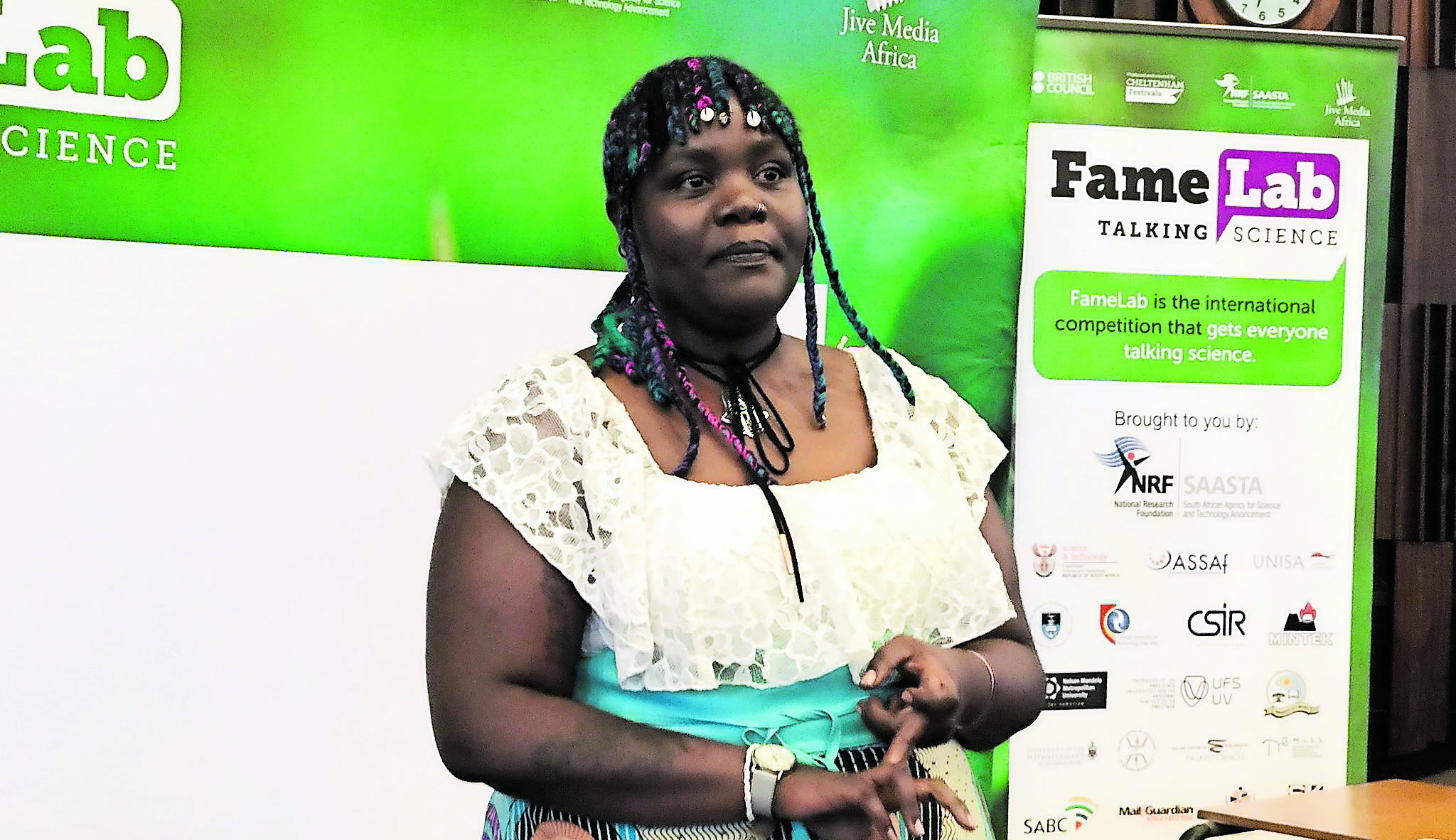 Sinethemba Makhanya (University of the Witwatersrand)
Sinethemba Makhanya from the Institute for Social and Economic Research won the University of Witwatersrand FameLab SA heat. She is currently doing her PhD (part Medical Humanities, part Psychology) on the theory of traditional healing practices and how healers can collaborate with mainstream services.
Makhanya said that her background in acting was valuable in the competition but that she also learned a lot about how to structure presentations and hone her skills and reach a wider audience.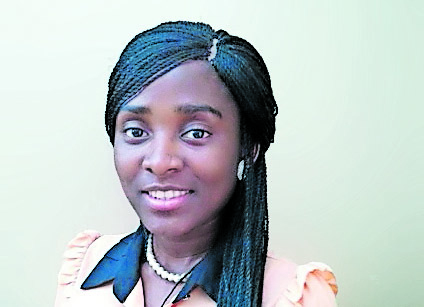 Sowumni Olaperi (University of the Witwatersrand)
Sowumni Olaperi, who is doing her PhD in the Computer Science and Applied Mathematics department, placed second. Her passion is teaching and public speaking so she is looking forward to the upcoming FameLab SA Masterclass.
Olaperi believes simplicity is key and she was glad to find that the science communication training taught her how to make research easy to understand and relatable — and that making eye-contact is important.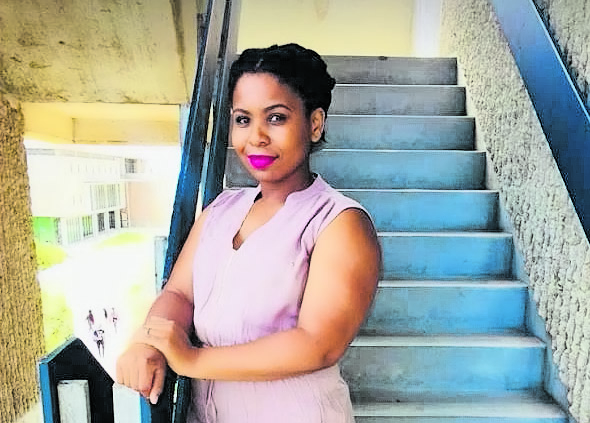 Puleng Moleko-Boyce (Nelson Mandela University)
Puleng Moleko-Boyce is a PhD candidate in Analytical and Inorganic Chemistry.
Her research focuses on improving the recycling of precious metals from waste by designing agents to extract specific metals from a mixture of metals.
She said that FameLab was a great platform to learn to express herself as a scientist so that in the future she can create public awareness around STEM research. Puleng Moleko-Boyce hopes to inspire other researchers to engage with the public and recruit the youth into science.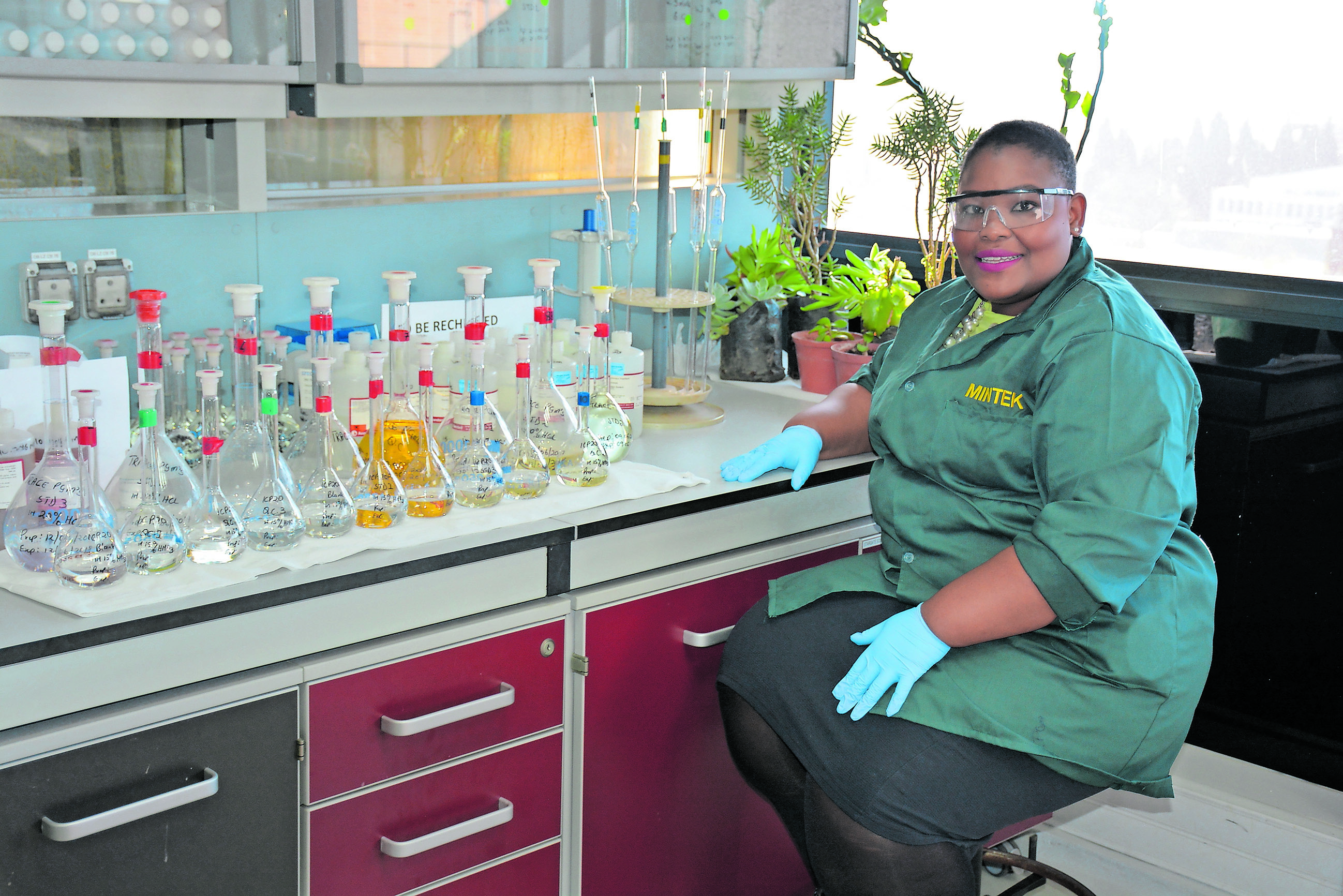 South Africa takes gold at international science festival
Legoale is researching a method of using wheat to harvest gold from mine dumps
Golden girl and FameLab South Africa 2017 winner, Tshiamo Legoale, was crowned FameLab international champion at the Cheltenham Science Festival in the UK.
In front of a packed audience, the 27-year-old Legoale, a geologist and researcher at Mintek, made South Africa proud by winning both the audience's and the judges' votes.
"Winning was a surprise to me, because all 31 contestants had wonderful research. They all had really good presentations. I'm very grateful for all the support that I got from back home. My friends on social media showed me a lot of love and support. When I felt unsure they gave me 'likes', and that boosted a bit of my confidence," said Legoale about her win.
British Council South Africa country director Colm McGivern said that Legoale represented the best of South Africa: "South Africa's world beating young scientist represents all that's best about this country — brilliant, bright and set for a fine future. I'm so proud that British Council South Africa, together with our partners the South African Agency for Science and Technology and Jive Media Africa, can help her along the way. Huge congratulations to her from all of us, it's a big win for Africa on the world stage."
Taking African science to the world
South Africa was one of three African countries to make it to the finals. Mauritius and Uganda, who were taking part in the competition for the first time, were represented well by Roshnee Rakomar and Irene Kyomuhangi. These young female researchers are taking African science to the world and inspiring other young people to take up careers that advance science, research and innovation.
You can watch the full video of the FameLab International Finals 2017 here to see Legoale claim her throne: https://www.facebook.com/FameLabInternational/. The event was hosted by the BBC's Quentin Cooper. Each contestant delivered a three-minute presentation on their chosen topic. Every presentation was judged according to the golden rule of the 'Three Cs': content, clarity and charisma.
About Mintek
Mintek is South Africa's national mineral research organization, established in 1934. It is one of the world's leading technology organisations specialising in minerals processing, extractive metallurgy and related areas. Our commitment to innovation and our world-class research and development expertise is supported by a physical infrastructure of modern laboratories, pilot plants and workshops. We believe it is our extensive intellectual capital — engineers, scientists and technologists, all of the highest calibre — that forms the most valuable part of our proposition to our customers. Learn more here: http://www.mintek.co.za/ and follow us on twitter: @Mintek_RSA