The new boss of Botswana's directorate of intelligence and security services (DISS), Peter Fana Magosi, is a died-in-the-wool military man who has attracted his own fair share of controversy, particularly in connection with the killing of alleged career criminal John Kalafatis.
However, there are signs that he intends reforming the culture of the DISS under his predecessor, Isaac Kgosi – and particularly its alleged tendency to consider itself above the law.
Magosi joined the army at the age of 22 and progressed through the ranks to become a brigadier. At one point he was a member of Special Forces, an elite unit within the military, and later headed Military Intelligence.
Both he and Kgosi caught the attention of their commander, Ian Khama, who was then head of the Botswana Defence Force (BDF). When Khama moved into politics in 1998, taking Kgosi with him as his private secretary, Magosi remained with the fledgling Military Intelligence unit.
Under Kgosi, the DISS gained a public reputation as a rogue agency that was willing to infringe the civil liberties of Botswana citizens.
In 2009, Magosi's intelligence unit gunned down Kalafatis in an alleged extra-judicial execution that was a major blemish on Botswana's reputation as a democracy that upheld the rule of law.
The authorities said that Kalafatis, a 33-year old Botswana citizen, was a fugitive from justice wanted in connection with armed robbery.
Magosi never faced prosecution over the killing, while President Khama later pardoned three of junior officers convicted of Kalafatis's murder. But it appears that the Kalafatis scandal fractured Magosi's relationship with Khama.
Magosi's unit had always been at odds with Kgosi's fearsome spy agency, but he also fell out with the new BDF commander Gaolathe Galebotswe, ending his career in the military.
In 2014, the BDF court-martialled Magosi over an allegation that he had misplaced surveillance equipment used to intercept communication after lending it a minister. He denied the charge
The matter was settled out of court, but the BDF recommended his transfer out of MI, and Khama expelled him from the military.
When environment Minister Tshekedi Khama moved to establish an anti-poaching intelligence unit within the wildlife department, President Khama rejected Magosi as the potential unit head.
Magosi maintained a low profile after this setback, doubling as a farmer and a consultant for the wildlife department. But he appears to have continued his intelligence work.
When three DISS agents were bust by wildlife intelligence officers with ivory at a roadblock in mid-2016, observers credited Magosi as being behind the operation.
His big break came in April this year after Khama left office. The new president, Mokgweetsi Masisi, dismissed Kgosi as part of his clean-up of the civil service and appointed Magosi.
*This story was produced by the INK Centre for Investigative Journalism in Botswana, in association with the amaBhungane Centre for Investigative Journalism.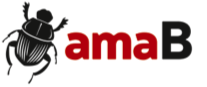 The amaBhungane Centre for Investigative Journalism produced this story. Like it? Be an amaB supporter and help us do more. Know more? Send us a tip-off.