The onslaught of the digital storm has hit music and video stores and although adult entertainment shops have not been spared, the effect does not appear to be as devastating.
Digital sales and pirating have had a crippling effect on the music industry with stores such as Reliable Music a distant memory. Last year Look and Listen turned off the music and shut the doors of its last outlet, at the Hillfox Value Centre in Roodepoort, Johannesburg.
Musica, with 105 stores across the country, may still be standing but it has felt the pinch — in the past eight years the Clicks Group has closed 53 of 158 shops, a 33% loss of brick-and-mortar.
According to the 2017 Clicks Group annual report, poor sales at Musica were as a result of "structural changes in the music market, like the move to streaming and downloading, together with a weak release schedule". The report does not provide specific numbers but says sales declined by 7%, a reduction of R28-million in profit.
In contrast, the revenue for music- streaming services increased by 334.2% in 2016, according to the 2017 global music report by the International Federation of the Phonographic Industries. Total South African streaming revenues increased from $1.9-million (about R24-million) in 2015 to $8-million (R106-million) in 2016.
The rise of technology has created greater access to digital content, including for adults wanting something racy. Anyone with a smartphone is just a tap away from every sex act imaginable.
"The DVDs are, like, 5% of our business now where they used to be 70% of our business," said Patrick Meyer, director of Luvland and one of the pioneers of pornography in South Africa.
Sex stores that have new revenue streams have stayed open — and some are even thriving.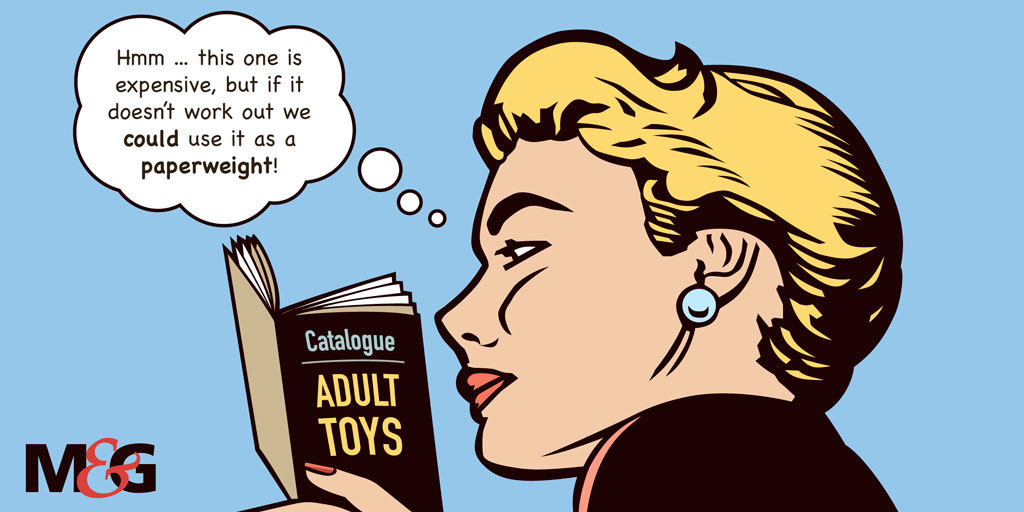 The country's adult sex industry is not regulated, which makes it difficult to get actual figures on how big it is. Meyer said the brick-and-mortar shops were worth at least R200-million "and online is anyone's guess but I would imagine this business is conservatively worth between R10-million and R20-million".
"We are very excited about our business," he added. "We have grown from 11 stores to 48 stores in seven years."
An employee at an Adult World shop in Johannesburg's northern suburbs, who did not want to be named, said DVDs were not its biggest sale items but "we keep them for older customers". He says that nostalgia, limited internet access, the need for privacy and quality preferences are the leading reasons these customers buy DVDs.
But the majority of the audience has gone online. The world's biggest adult streaming site, Pornhub, ranks ninth in the top 20 most-visited sites in South Africa, according to global analytics company SimilarWeb. According to Pornhub's global figures, South Africa's traffic to the site increased enough to move it up to number 19 in 2017 from 20 the previous year.
Pornhub's 2017 year in review shows that 79% of their South African visitors used mobile phones to access their site. South Africans outstripped their global counterparts by spending an average of 11.02 minutes on the site per visit, the second-highest amount of time in the world.
With 70% of DVD revenue gone for good, Meyer said sex toys "are now 70% of [Luvland's] business, followed by lubricants, massage oils and lingerie".
"We're selling toys like you can't believe. I never get stuck with a toy. I never get something that I can't sell. It might be on the shelf for three years but, believe me, it's going to sell," said Meyer.
Meyer and his business partner Joe Theron bought out the Luvland chain in 2011 and are doing well enough for the two to have put together an expansion plan. "Our aim is to get to 60 stores by the end of 2020," said Meyer.
Industry statistics by research institute Statistics Brain showed that in 2017 the sex toy industry's revenue worldwide was more than $15.3-billion (about R204.6-billion).
"The advent of Fifty Shades of Grey, the movie and the book, reignited the entire industry," said Meyer.
The erotic romance trilogy, by EL James, published in 2011, tells the story of kinky billionaire Christian Grey's seduction of a college student, Anastasia Steele. Worldwide it sold more than 100-million copies and apparently most of the readers were women.
Statistics Brain also found that South Africa came in third globally for the highest number of Google searches for sex toys, just behind the United States and Britain.
"Coincidentally, the year before Shades of Grey was even thought about, I decided to revamp the existing stores that I had and make them more female-friendly and then the new stores that we opened were female-friendly," said Meyer.
"In hindsight, this was the best thing I could have done because, in the past, adult shops were seen to be grimy, dirty, sleazy and catering for men with raincoats only."
He said Luvland catered for a lifestyle, and its employees provided a service as "therapists and marriage counsellors" when advising their customers about their sexual needs.
Luvland provides panoramic views of the inside of most of their shops on Google Maps so that people can familiarise themselves before visiting.
Meyer said Luvland had ditched its cinemas because they gave the industry a bad name. "Because you, as a woman, you don't want to go into a store and know that they have viewing booths; that is, what they call 'glory holes'. We had a couple of old toppies who asked why we took them out and we just said we don't cater for that anymore."
After the release of the Statistic Brain results, local online sex store Desir conducted what they call "the largest sex toy industry survey ever in the South Africa" looking into the country's kink consumer behaviour.
The survey found that 42% of the customers who responded prefer to buy their sex toys online and 20.7% prefer visiting shops.
Sexual health and pleasure writerTshegofatso Sennesaid one of the reasons sheavoids sex shops is that some of them feel"dingy".
"So this would be your Adult Worldwith the blacked-out windows and the neon lighting and
I am just, like, I want to go into a store like I am buying something regular.
"More often than not you just find creepy men there and I don't like stores that make me feel like what I am doing is strange," Senne said.
Yetshe prefers to buy her sex toys at a shop—depending on what she is looking for —because it iseasier than going online.
When it comes to viewing, she said there was no place for DVDs but it was important for people to pay for watching pornography. "There's huge value in paying for your porn even when you stream online. I tell people to find websites where, even if you are not able to pay huge amounts, just support especially independent filmmakers who are not on huge platforms like Pornhub."
Another source of revenue that is picking up pace inthe adult entertainment industry ispeople with physical and social disabilities. After receiving numerous queries, Desir recently launched a concierge service particularly for people with disabilities.
In a blog post on Desir's site, sexologist and cognitive-behavioural therapist Catriona Boffard said the idea that those with physical disabilities aren't sexual is completely wrong.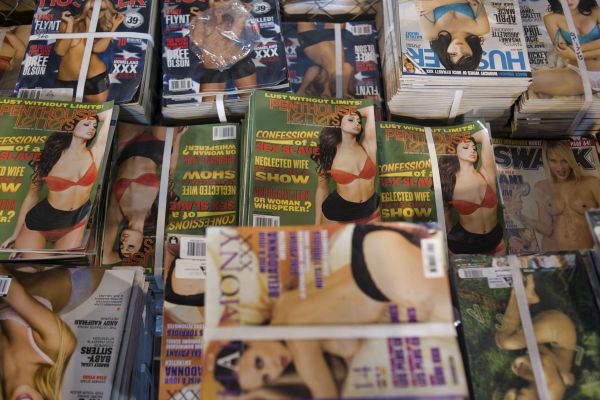 The internet may have swallowed 70% of Luvland's porn DVD market but the gap in the market has been replaced by a demand for sex toys, lubricants, massage oils and lingerie. (Delwyn Verasamy/M&G)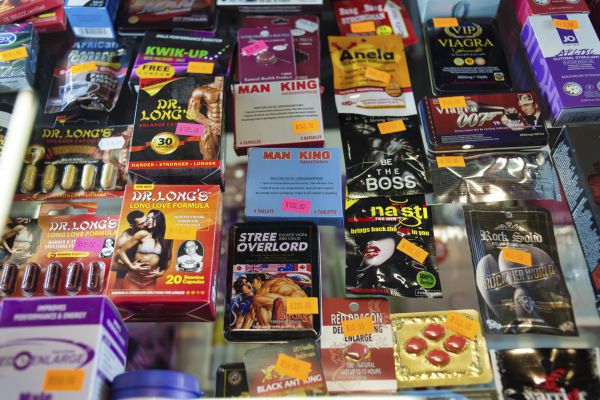 "Our brain is our biggest sex organ, and mental arousal doesn't just go away because your body doesn't work the same way as an able-bodied person.
"Using sexual aids such as vibrators, lubricants or vacuum devices can make all the difference to your sexual experience," Boffard said.
In December, Luvland was the first chain store to bring sex dolls into the country —16 of them, which Meyer said sold out in the same month. To date the shops havesold about
60 sex dolls, which cost R2000 each.
"The demand in the market is mainly from people who are socially challenged or people who are disabled or have back problems.
They are very therapeutic, these dolls,because you can have sex without the pressures of performing like a normal person," said Meyer.
Despite increased revenue from sex toys and dolls, as far as the future of the sex industry business is concerned, Meyer puts his money on online services.
Tebogo Tshwane is an Adamela Trust business reporter at the M&G
---
Movies a place to meet people
Teko* said his Adult World shop had few women customers.
"I can count them [on my fingers]. They have that fear that plenty of men are coming here but they don't know that the [men] who come into this store are not interested in them," said Teko.
He said most of the customers were gay and came to the store for the adult cinema.
The shop makes between R30 000 and R40 000 a month, the bulk of which comes from movies ticket sales. There are two viewing options: open and private.
Open viewing is mainstream cinema style and costs R50. Here the customer watches a preselected movie with other people.
For a slightly higher fee a customergetsa room for an hour and watches a movie of theirown choice.This option costR60 for a single personand R80 for a couple.
But why go to a cinemaifporn can be watched at home,from the countless free websites or subscription pages? Because there's more to itthan watching a movie, said Teko.
The cinema is also a place where men meet other men.
"Down there we don't have rules. What happens downstairs, stays downstairs," he said.
"If we were to remove the cinema we won't sell [any other merchandise]," said Teko. — Tebogo Tshwane
*Not his real name