Sport is in South Africa's DNA. In the past 24 years, it has been the tugboat that has towed our image past a global audience. From promising the world a new beginning in 1995 to luring 2.2-billion eyeballs during the World Cup in 2010, the field has been the scene for some of our greatest moments.
If our national teams are adverts of who we are then it's little wonder we are so quick to hold them to account. So let's do just that. Luke Feltham breaks down how our three major codes responded to the pressure and did their duty in 2018.
A season of cheers and jeers for Boks
It was unpredictable. The team won when it should have lost and vise versa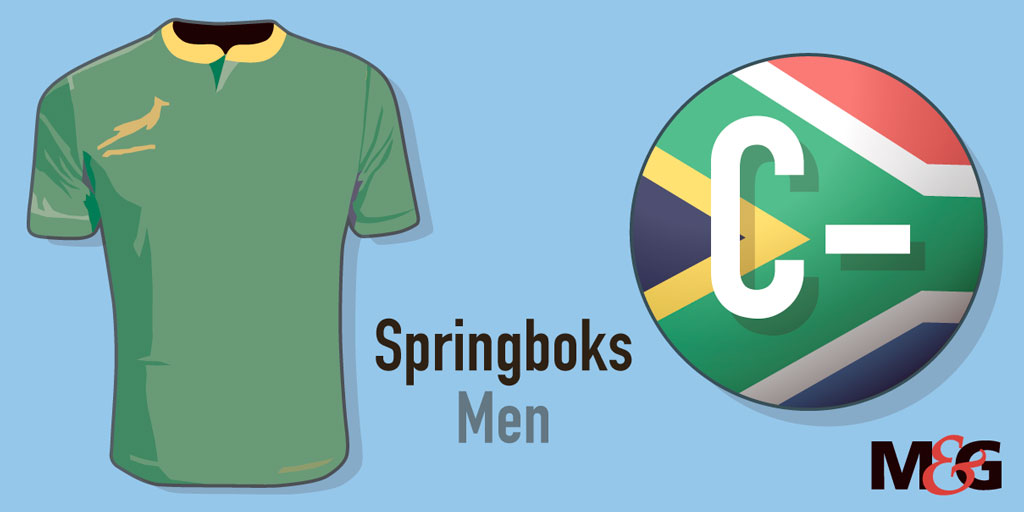 Well, that was … Actually, it's incredibly hard to distil the Springbok season that was into an opening sentence or two. At least it wasn't ­boring, we can say that much.
After the side limped out of Cardiff late last month, they carried home a perfect 50% ­win-loss record in 2018. It's a fitting whole number that encapsulates the mixture they gave us; one consisting of equal measures of frustration and brilliance.
"Marginal improvements," says Sibusiso Mjikeliso, co-founder of Fine Leg productions. "I think what Rassie Erasmus got out of the Springbok squad —which is relatively the same as Allister Coetzee's squad ­­—is that he's got them to play with belief, with a lot more heart.
"You can tell that there's something that Erasmus says that Coetzee probably needed to say. Especially at half-time, we've seen them come back in games. The notable victory of course being the one in Wellington but you know they were good comeback signs, especially against England twice."
That England Test set the tone for what could have been a special year for the Boks. Ellis Park was rocked to its core as an on-debut Aphiwe Dyantyi helped to record an incredible 42-39 comeback win. A week later in Bloemfontein they wrapped up the series nice and early.
But it would be the travels that would paint their vicious unpredictable streak.
Argentina brutally exposed Bok weaknesses in Mendoza with a thorough 32-19 rout. Erasmus failed to inspire a response and an average Australia stepped on the pieces to ­confirm consecutive losses.
Then, just as the hyenas were salivating over an upcoming mauling, something remarkable happened. South Africa took to the pitch in Wellington and powered home a truly epic win against New Zealand, one that snapped a sad losing streak against our rivals and again begged the world to pay attention.
The return match, however, was a far more accurate microcosm of the Boks' game. Loftus had much to cheer for during the opening 65-odd minutes before they were sentenced to witness a deadly collapse that alllowed the All Blacks to bully their way past the finish line.
Last month's tour to Europe only further emphasised that any given motivation can grip the starting XV at any time.
"So, a bit of a topsy-turvy season," Mjikeliso continues. "They should never have lost to England at Twickenham with so many chances. And I guess on the flipside you can say
they had no business winning against France in the dying seconds through that Bongi Mbonambi.
"So it's been one of those seasons for the Springboks where you're cheering one week and you're jeering the next. You kind of aren't really certain of your victories and your defeats hit you like a bus on the side of the road."
With the World Cup now less than a year away, 2018 was supposed to be the period in which Erasmus nailed down his setup and smoothed his preparations. Instead, we've been left wondering just what mentality we'll be seeing in Japan.
Highlight: Beating the All Blacks in a thriller in Wellington.
Lowlight: Exposing their own weaknesses far too often.
---
Long road ahead for Springbok women
The Springbok women don't actually have much work to mark. But just because little Susie doesn't show up to class doesn't mean that she gets a passing grade.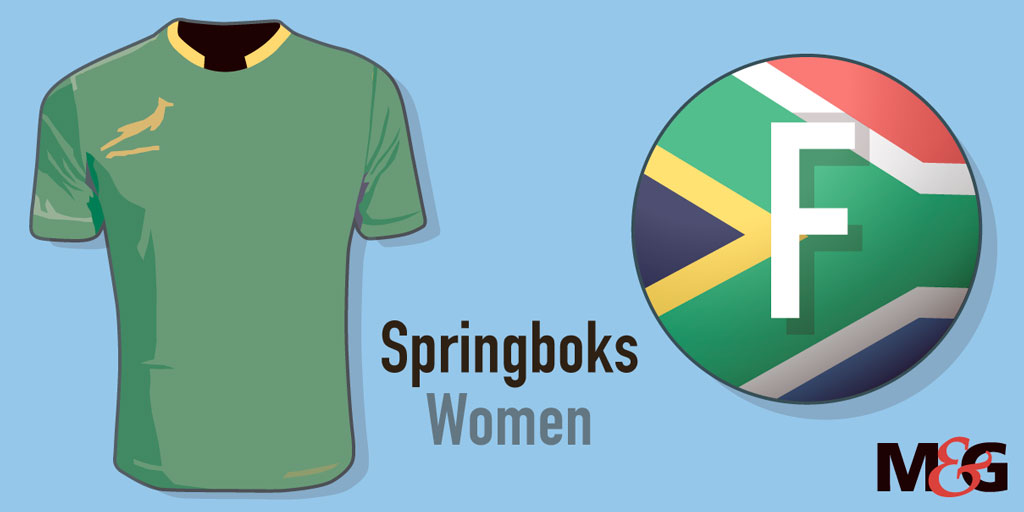 It's a team freshly unwrapped from an extensive rebuilding phase, but a national team nonetheless. And as long as you put on South African colours you will be judged by South Africa.
The evidence is not compelling.
In November, the team embarked on their first international tour since 2014. They lost every game bar the tender opener, a 31-12 victory against the UK Armed Forces. After that they succumbed to a 19-5 loss against Wales, a 17-5 scoreline against Spain and a 35-10 hammering against Italy.
"The players and coaching staff learned valuable lessons on this tour, and I believe this will set us in good stead going forward," said coach Stanley Raubenheimer after the tour.
"The biggest lesson we will take from experience is that your set pieces have to be well oiled in Europe, because if you do not get quality possession you will struggle.
"The fact that we played three tests is also big, even though we did not win them. A team never go out to lose, and it was very disappointing for us to go down in those matches."
Althoughhis latter point is true, there
was never really any expectation to win. This was almost explicitly billed as an opportunity to learn and dig a foundation for the new squad.
The story goes like this: the Green and Gold were so dim at the 2014 Women's Rugby World Cup that the South African Rugby Union (Saru) decided to put the notion of test rugby in the freezer for a few years.
Instead of just providing training dummies for Europeans to run around, energies could be better spent on developing the sport in the country.
What have been termed youth training centres were set up in every provincial rugby association. These institutions have offered a haven for girls aged 14 to 18 to learn about the game and receive advice on all aspects related to being a sportswoman.
Given that Saru can now boast about 1000 girls and women playing the sport across the country today, the signs are looking constructive for the future.
The rise of Banyana Banyana and, to a lesser extent, the Protea Women, has been infinitely fun to watch, so we can only hope the Springboks will follow shortly with the increased emphasis on development.
Sport, however, remains a results-oriented profession and South Africa has never
been one to be content with a participation trophy.
"We had a one-week training camp before we departed for Europe, so I am very pleased with the massive effort the players showed since then," Raubenheimer said.
"They responded well to everything we threw at them, and to see them approach a four-match tour with such a good attitude is very pleasing. Several newyoung players have also been exposed to Test rugby on this tour, and it is important that they take in the lessons learned in Europe as they progress in their careers." — Luke Feltham
Highlight: Actually playing international Test rugby.
Lowlight: Losing to everyone they played against in international Test rugby.