With Sho Madjozi's carefree black girl outlook, a New Age athleisure take on tinguvu, and her biracial luminescence, it has been argued, that the idea of a Xitsonga-speaking artist has become more palatable.
READ MORE: Sho Madjozi's musical lineage is larger than large
Growing up around the globe as a result of her father's work, she collected an array of influences from South Africa, Tanzania, Senegal and the United States. Although she is yet to deny the privilege that this has afforded her, Madjozi continues to ride the Limpopo wave.
To many, her choice to claim the identity of a village girl is unsettling. In what seems to be a response to this, Madjozi has released a shape-shifting, genre-bending and multilingual debut album titled Limpopo Champions League, in which she asserts her emergence as an artist worthy of the hype.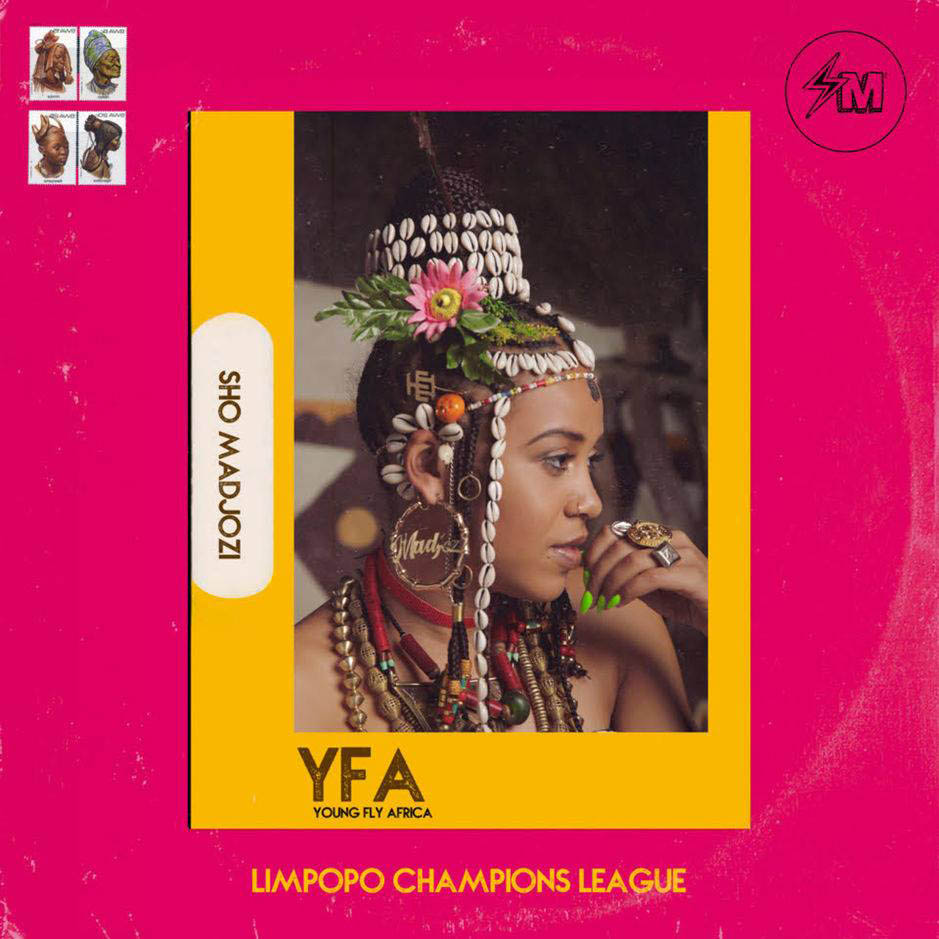 She includes a sound byte in which television personality and rapper Nomuzi Mabena introduces her as the woman who changed the fashion, music and culture "game".
This introduction eases the listener into the album, but its inclusion seems reductive, given the rise of an innovative look and sound by peers such as Moonchild Sanelly, Anatii, Kid X, Morena Leraba and Sjava. It's easy to let this slide when producer Reuben Hlaku blends a gqom foundation with a Tsonga pop foreground to give us a new age Limpopo sound in the opening track, Ro Rali.
Limpopo Champions League attempts to relinquish reservations about Madjozi's intentions by further proving a point with songs such as I Mean That and Kona. In I Mean That, a song that borrows its sonic cues from Malaika's 2bob, she pays homage to her upbringing by personifying Limpopo and addressing the province as she would a long-time friend whom she clings to, in spite of feelings of loneliness and displacement.
Sitting on what sounds like a Tsonga pop beat made with a synthesiser, Kona adds to this by recounting the barriers she believes she has broken for New Age Xitsonga-speaking artists, such as being played on radio and in clubs internationally.
But the bulk of the album lives in retorting territory. In songs such as Idhom, Limpopo Champions League and Don't Tell Me What to Do, she responds to naysayers, proves her belonging and explains the rationale behind the shift from Maya the Poet to Sho Madjozi as a way to showcase her Xitsonga identity while being a mixed-race woman.
If that's not enough, Wa Penga Na? sees her being backed by Kwesta, who refers to her as "isterring" over a simple set of keys and bass. Makwa, the award-winning hitmaker behind Kwesta's Spirit, Mayibabo and Ngiyazifela Ngawe, serves Wa Penga Na? on a frill-free one-two step piano set that brings out casual but potent flows from Madjozi and Kwesta.
As someone who has watched her shift into fame, there seems to be a difference between the content and level of lyricism that she showcased in Instagram and YouTube videos as Maya the Poet compared with what she has produced under the Sho Madjozi alias. Having said that, perhaps the difference can be attributed to how poems cannot be crammed into the room and pace of pop songs.
With a saturation of hard basslines, key beat drops and catchy hooks that encourage a sing-along, Limpopo Champions League slaps hard as a groove and shows off the potential of Madjozi's range and reach.
It's a good enough time to have on replay. But, at times, it could be misread as a parading and romanticising of her Xitsonga identity rather than, as if to prove a point, celebrating it. This is mainly as a result of her frugality with insights on Limpopo.
Although she may have made Xitsonga pop more palatable, it would be prudent not to label Madjozi a pioneer. Her sonic and aesthetic references include the Kurhula Sisters and Gaza Sisters, who chose xibelani (the full tinguvu outfit), T-shirt and sneaker combo over the trends of their times. More so, the national consumption of texts from the province is not new. In addition to giving us Madjozi, Limpopo is home to the drama series Skeem Saam and Muvhango, as well as artists Papa Penny and King Monada, who gave us Ska Bora Moreki and Malwedhe parallel to Madjozi's hits.
We have been watching. Hell, even Louis Vuitton co-opted the Machangani bag.