Gauteng province, just like most parts of the country, is vulnerable to various hazards, both natural and unnatural. The past year was no different, with disastrous events such as structural and shack fires, severe thunderstorms and heavy rain being experienced in and around Gauteng. These situations demanded that the Provincial Disaster Management Centre (PDMC) had to always be in a state of readiness to be proactive and geared to handle these incidents.
It is notable to mention that Gauteng CoGTA became the first government department to achieve successful International Search and Rescue Advisory Group (INSARAG) classification for its Urban Search and Rescue (Usar) team; a first for South Africa, and only the second team to attain this achievement on the African continent.
Urban Search and Rescue is a specialised emergency services field that deals with the location, extrication, and initial medical stabilisation of victims. Usar teams conduct search and rescue operations in collapsed structures, and provide emergency medical care to trapped victims. They are equipped with search tools such as dogs and electronic equipment to find survivors. They need to have access to and control utilities such as electricity, water, and equipment to detect hazardous materials. They also need to have capacity to assess structural engineering.
The achievement of Gauteng CoGTA's Usar team classification, coupled with a sustainable effort to develop Usar capabilities within the province and the country was instrumental in the decision of the INSARAG secretariat to offer South Africa the INSARAG regional chairpersonship of the Africa Europe Middle East Region 2020.
This makes Gauteng CoGTA a global leader within the country as well as on the continent, as it oversees and co-ordinates a United Nations asset for the purposes of specialised rescue on home soil and abroad.
To complement the Usar team, Provincial Director Fire & Rescue Services for the Gauteng Province is also trained in the principles of The United Nations Disaster Assessment and Coordination (Undac), which forms part of the international emergency response system for sudden-onset emergencies. It is designed to help the United Nations and governments of disaster-affected countries during the first phase of a sudden-onset emergency. Undac also assists in the co-ordination of incoming international relief at national level and/or at the site of the emergency.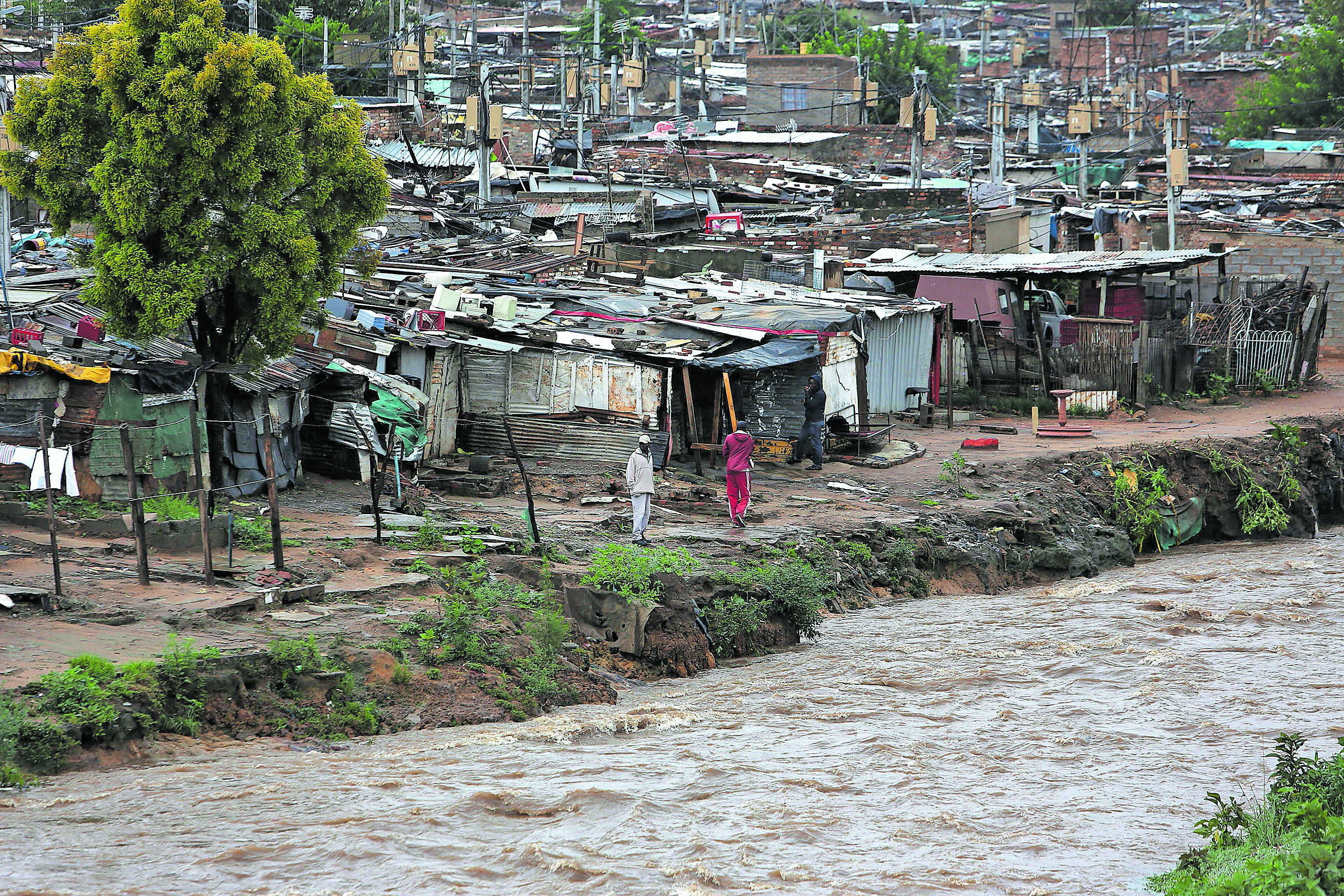 Mandla Masina, deputy director responsible for Fire & Rescue Services within the province, forms an integral part of the Usar team as a fully trained Usar technician.
Our communities and infrastructure have to be protected from the typical risks and dangers. To address the underlying disaster risk drivers such as poverty, climate change, rapid urbanisation and poor land management, a more dedicated and focused action was required.
The Provincial Disaster Management Centre continues to be the centre of co-ordination in the province. The centre together with municipalities, NGOs and other stakeholders strive to ensure that the community of Gauteng does not remain vulnerable should an unforeseen disaster strike. This is evident in the continuous co-ordination of relief efforts as well as the post-disaster rehabilitation of infrastructure.
The PDMC has a responsibility to promote a culture of risk avoidance by capacitating stakeholders through integrated education, training and public awareness programmes. Public awareness goes a long way as an effective disaster risk reduction enhancing measure and proves critical to enable the "at risk" communities to anticipate disasters from prevalent hazards.
The brand new, fully equipped Gauteng Disaster Management Centre will be launched soon. This centre has the capacity to fulfil the on going and imperative responsibilities of the PDMC across the province.
The objectives of the PDMC are to:
Ensure well-co-ordinated and integrated disaster management structures;
Enhance legislative compliance to the Disaster Management Act and the National Disaster Management Framework of 2005;
Improve the system of disaster management and fire services;
Support planning and co-ordination efforts in municipalities in partnership with all sector departments; and
Strengthen the capacity of CoGTA to deliver on its mandate.
The Gauteng Provincial Government also renders humanitarian relief in response to the occurrences. Interventions are made for the support and restoration to the displaced and most vulnerable groups, with a focus on:
Provision of temporary emergency accommodation in the form of tents, blankets and mattresses by the Gauteng Provincial Disaster Management Centre;
Emergency repairs by the Gauteng Urban Search and Rescue on severely damaged roofs utilising salvage sheet provided by the Gauteng Provincial Disaster Management Centre;
Co-ordination for provision of emergency/ disaster relief materials (non-perishable food, hygiene packs, and utensils) by NGOs, Gauteng Social Development and the City's Disaster Management;
Medical and social support by EMS, Health and Social Departments;
Basic services by Joburg Water, City Power, JRA and City Parks.
Disaster Management plays a fundamental role in the preservation of human life as well as the safekeeping and protection of livelihoods.Several environmental conditions demand the skills and dedication of the men and women responsible for disaster management services on a daily basis.
Gauteng is subjected to a wide variety of natural and human-induced hazards. These hazards include drought, floods, fires, mining-induced earthquakes, sinkholes and also new forms of hazards emerging such as water shortages and acid mine drainage. The most frequently occurring hazards are floods, severe weather events, fires and drought that can result in disaster situations.
In addition to this scenario, it is important to also note the seismic activity in the Gauteng, much of it from mines, especially from abandoned mines that have not been rehabilitated and become filled with water.
The Gauteng Provincial Fire and Rescue Services
Almost every season of the year people in the province experience fires that leave them without their properties; some lose their lives. There are various factors that increase the risk of fire in residential areas, especially informal settlements.
Gauteng province is working together with municipalities to improve the quality of services. It is focusing on the provision of information that is used to target fire prevention, fire safety and to improve operational response.Its aim is to deliver targeted fire safety education to the most at-risk groups to improve public knowledge of the risk of fire and how to prevent and respond to fire.
The Fire and Rescue services work is sometimes done under very difficult and challenging circumstances, such as:
The high density of informal settlements and the poor quality of building materials e.g. wood, plastic, corrugated iron, salvage sheets and boxes increase fire risk. This makes it easy for fires to spread.
The haphazard layout of the informal settlements makes it difficult for fire engines to reach the inner parts of the informal settlements to extinguish fires.
In some areas of our communities, electricity is illegally connected. The illegally connected electricity results in electrocution and causes fires.
There are also social and behavioural factors such as alcohol abuse and domestic violence, which contribute to the starting of fires. Often during weekends people get drunk and in their drunken state attempt to cook, and then fall asleep leaving open fires, paraffin stoves and candles to burn unattended, thereby causing fires.
Saving lives, rescuing victims and bringing humanitarian relief to disaster victims are all in a day's work for the province's disaster management teams.The significant work earned the Gauteng team international recognition and set them on a par with the best in the world. The PDMC and PF&RS heroes are making Gauteng and South Africa safe. Gauteng province is privileged to be served by a dedicated, committed, loyal and hardworking team led by humble managers. It is proud of its heroes and heroines.