South Africa boasts a unique and diverse ecosystem. From our long and beautiful coastline, the craggy mountains that are ever unfolding into different landscapes, forests, the Kalahari that's dotted with quiver trees and the Cape floral kingdom which boasts a variety of unique plant species.
As South Africans, it is easy to take these conditions for granted. Our unique and diverse ecosystem makes us stand tall above many countries. We have one of the seven wonders of the world on our doorstep. We have copious amounts of coast and dessert. We're home to the Cradle of Humankind in Magalies and we also have the largest and oldest meteorite in the world in Bloemfontein. We have the meeting point of the Atlantic and the Indian Ocean.
One of the best ways of taking in the abundant beauty on display in this country is to visit our national parks. National Parks serve several purposes other than just being recreational. They are large research centres for environmentalists and various scientists to study other species that form part and parcel of the ecological system of which humans are just one aspect. Our existence is closely linked to other animal and plant species, and a disturbance in that system results in a ripple effect change for every species involved. Visiting National Parks fosters a sense of appreciation for the ecosystem and for other species that play an integral role in the ecosystem.
National parks are protected and often fenced large areas where some of the most unique wildlife found on earth can naturally exist. This makes them great research centres for collecting data on hunting quotas, poaching and other natural habits that could help with conservation. The research is important because it helps raise awareness of biodiversity knowledge so we can know what our role is in the ecosystem and how we can better adopt eco-friendly ways and raise awareness of behaviour and habits that are detrimental to our environment.
There is something about visiting a national park, experiencing nature with your eyes and seeing the rhino with your own eyes in its natural habitat that makes you care a lot more for its wellbeing. The Khoi San have long believed and still do believe in human beings have strong connections to nature. Scientists have also found out that spending more time in nature is good for your health and your mental wellbeing. So we must be grateful for our National Parks and make use of them. We're better off with National Parks instead of mines and other pollutants.
Diarise National Parks week during heritage week in September: entrance to major parks will be free.
Here are some of South Africa's National Parks guaranteed to revive your relationship with nature and leave you feeling tranquil.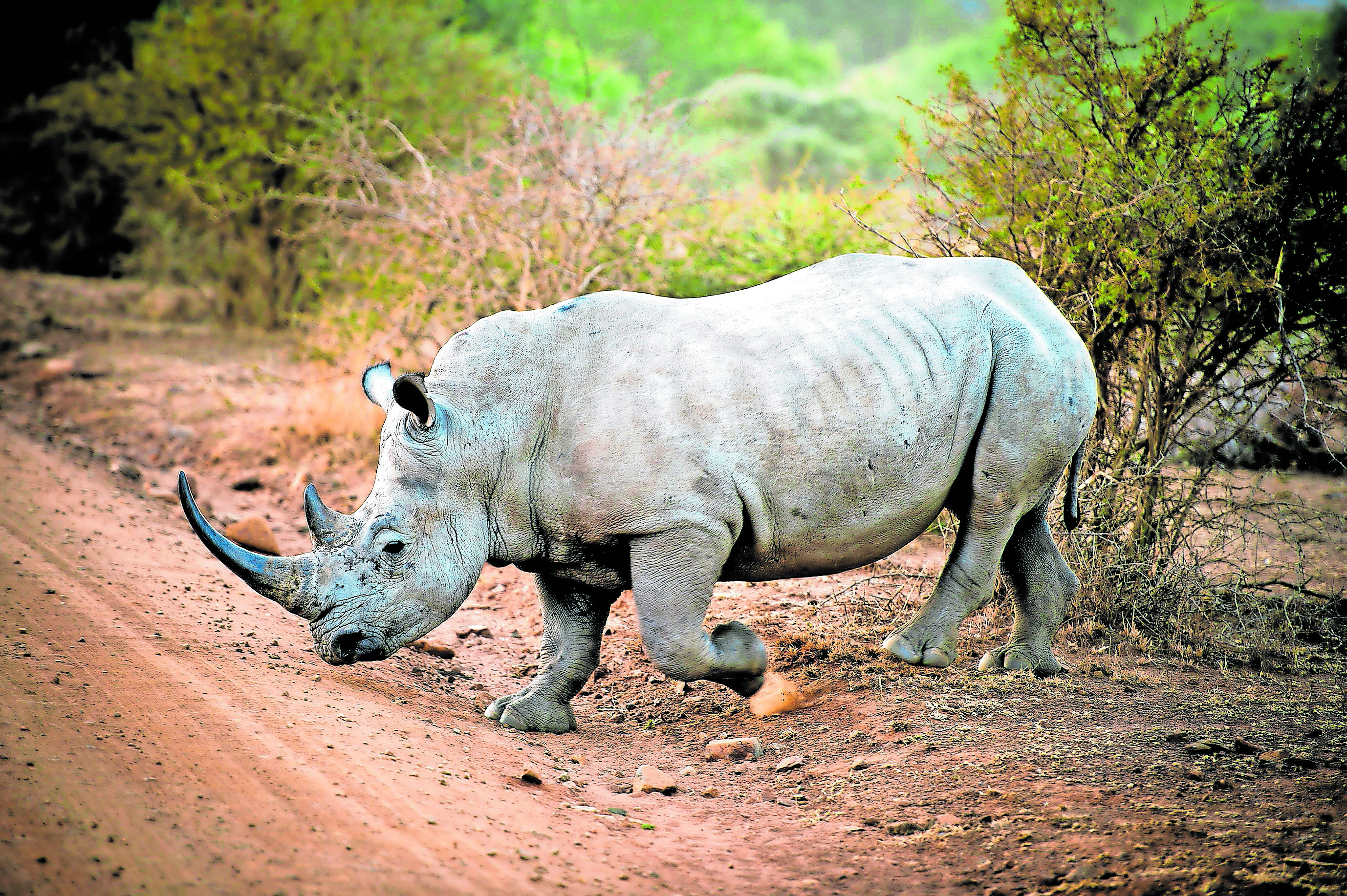 1.Kruger National Park
This is an obvious option, because of its vast wildlife and flora. The Kruger is home to the Big Five animals and more. It's worth a visit in the coming months of winter and in warmer days too. The Kruger makes for great camping, plus there are some nice lodges and chalets. There are restaurants facilities at Letaba, Olifants and Satara camps in the park.
2. Mountain Zebra National Park
Located in the Eastern Cape and at the heart of the Karoo, Mountain Zebra National Park is home to the endangered Cape Mountain Zebra. In addition to the endangered zebra, the park is also home to leopard, caracal, brown hyena, Cape buffalo, blue crane and lions. There are also 17 cheetahs that you can track on foot with a guide. The national park hosts two mountain cottages which are so isolated, you need a 4×4 to access the huts, which offer a rustic experience on a mountain. There are family cottages, rock chalets and mountain cottages too.
3. Mokala National Park
One of SANParks newest parks, Mokala National Park is surrounded by hills and boasts a variety of large open fields and wildlife. Here, you can go on a guided rock art drive, stay in one of their 12 self-catering air-conditioned chalets that overlook the Riet River or the Kameeldoring tree house, where you can see game up close. With about 150 bird species, Mokala is also a bird lover's paradise.
4. West Coast National Park
The focal point of the West Coast National Park is the Langebaan Lagoon and is on the secluded harbour of Saldanha Bay. One of the outstanding features of the West Coast National Park is Kraalbaai, with beautiful blue-clear waters that offers visitors this part of the lagoon opportunities to fish, snorkel, ride boats, swim and do other activities. The West Coast National Park is also the top park to visit during the flower season. Jo Anne's self-catering Beach cottage is located a walking distance from the lagoon and offers wonderful views of the lagoon. There's also a lovely bird hide here.
5. Garden Route National Park
This stretch of land between the Western Cape and the Eastern Cape is known for its indigenous forests, fynbos and for possessing the most beautiful stretch of the South African coastline. The park covers Tsitsikamma, Knysna and Wilderness area and offers plenty of varied accommodation options. The area is known for South Africa's most popular and toughest hike, the Otter trail. Although you might not easily get onto the Otter Trail, there are various hiking options, mountain biking, kayaking, boat riding and birding worth doing in the area.
6. Agulhas National Park
Popularly known as the Southernmost tip of Africa, where the Atlantic and Indian Oceans meet, the cultural heritage and breathtaking landscapes make this park a must visit. You can go whale watching, explore one of the hiking trails, go fishing or bird watching, swimming, do boat trips and 4×4 trails. This stretch of the coast is home to endangered flora and incredibly diverse marine life.
7. Pilanesberg National Park
Located between the Kalahari and the Lowveld that forms Johannesburg and surrounds, this malaria-free park offers the Big Five and more, plus a beautiful spot to see some epic animals; the Mankwe Dam area, the largest body of water in the reserve. There's also a bird hide for bird lovers to spot some over the 360 bird species in the park that often circle the dam. The fourth-largest park in South Africa, Pilanesberg hosts many animal species and over 200km of roads. The park also offers some high-end lodges such asThutlwa Safari Lodge, Tshukudu Bush Lodge and others. You can find packages for day visits that allow visitors to experience the wildlife.
8. Addo Elephant National Park
South Africa's popular elephant park was established in 1931 to save 11 endangered elephants and now boasts over 350 elephants and 280 Cape Buffalo. It's also home to the black rhino, antelope and others. It's situated in the 120 000 hectares of land in the bushveld, off the Sundays River. There are options for guided walks, 4×4 trails, horse-riding trails and picnic areas.
9. iSimangaliso Wetland Park
Declared a World Heritage Site in 1999, iSimangaliso features some prominent landscapes that make it one of the most beautiful places on earth and a paradise for die-hard adventurers. Some of the features include grasslands, mountains, wetlands, forests, ancient dunes and beaches with coral reefs making it a great snorkelling destination. Activities include snorkelling, game-viewing safari drive, birding, boat cruises, fishing, hiking, horse riding, kayaking and whale watching.