Would you know a unicorn if you saw one? This is not the mythical single-horned quadruped but rather the tech giant providing digital services that finds traction and shows explosive growth when so many similar start-ups end up in the dustbin of internet failure.
Nigeria-headquartered Jumia, which operates in 14 countries and claims 81 000 sellers and more than four million consumers, believes it is Africa's unicorn and the continent's answer to unicorns such as Amazon, eBay, Alibaba, Tencent and Jingdong.
Investors appear to be buying its story, based on the response to its initial public offering (IPO) on the New York Stock Exchange last week, which saw its share price rise by 75% on its first day of trading, giving the e-commerce offering a market value of $1.9-billion.
Jumia, founded in Lagos in 2012, launched the same year in Morocco, Egypt and South Africa (where it operates as Zando). It started selling mobile phones and women's fashion, but now offers a myriad goods, including food, furniture and cosmetics.
It now operates in six regions in the continent, with 28% of its users in Nigeria, 20% in Egypt and 20% in West Africa. North Africa, East Africa and South Africa comprise the rest.
Telecommunications giant MTN is a key investor in Jumia, holding an almost 30% stake before the listing.
Jumia's co-founder and chief executive, Sacha Poignonnec, told the Mail & Guardian that Jumia's focus is Africa. "The company is tailored for the specific needs of the African consumers and sellers. We only do Africa — we do not do everywhere else. We built Jumia for Africa." He said the company is not trying to be another global brand such as Amazon. "In every market there are several players who are offering e-commerce.
"There are 700-million people in the countries we are active in. There are many people who are yet to discover e-commerce, people who have never shopped online for the most part. For us, it's all about adoption, instead of competition."
In its pre-listing prospectus Jumia says it has incurred significant losses. "Since we were founded in 2012, we have not been profitable on a consolidated basis. We incurred a loss of $185.3-million in 2017 and $191.0-million in 2018. As of December 31 2018, we had accumulated losses of $966.2-million."
The prospectus warned that Jumia "relies on external financing and may not be able to raise necessary additional capital on economically acceptable terms, or at all; other risks include that its business may be materially and adversely affected by an economic slowdown in any region of Africa".
Michael Treherne, portfolio manager at Vestact Asset Management, said there are specific financial difficulties when it comes to starting and maintaining an e-commerce business. "There are huge risks to start a business like this. You have to build warehousing, have stuff and it's very expensive to get going.
"The cost of getting people to use your platform is very expensive. So it's a lot of upfront money that you need to put in. Margins are very low because you are in competition with established retailers, so your profitability is low and you need scale to make money. So the risk is you are putting all this money [in] and you are not reaching scale," Treherne added.
Poignonnec said Jumia encountered problems such as creating trust and deciding on the right form of payment. Regarding logistics, he said: "We have built a platform where we work with hundreds of local partners who are operating their own business and we offer them tools, technology and data for them do their business and deliver products."
The MTN Group, in an email to the M&G, said it is "pleased" with Jumia's listing, but will be considering what to do with its shares in the company because it is not a long-term investor.
"MTN is clear that although we will seek to have tight operational integration for our current e-commerce investments, we are not long-term strategic holders of the assets," said Ralph Mupita, MTN Group's chief financial officer.
"We have a six-month lock-up period where we can't sell our shareholding. Post that period we will apply our minds on what to do. We are not under pressure to make a decision."
The MTN Group initially held 29.7% of Jumia, but has diluted this through the IPO to 19.4%. Its share price, which has not been doing well mainly because of its regulatory troubles in Nigeria in the second half of last year, went up from R97.50 to R105.3 on Thursday last week, a few days after Jumia's listing.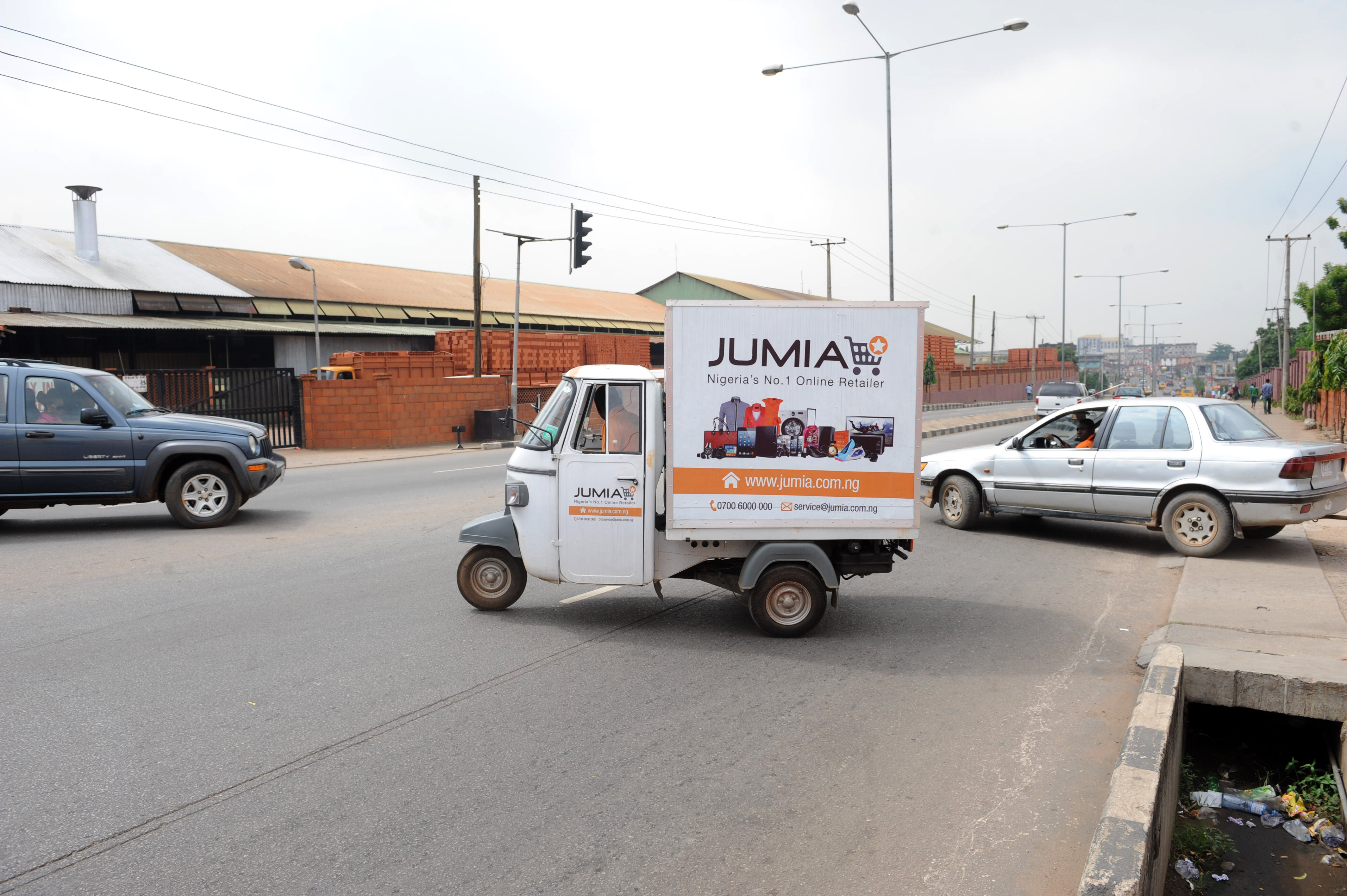 In South Africa only 1.4% of total retail sales are done online, according to Treherne. "It's very small, but it's also a huge opportunity; there is no doubt it's easier — and in most cases, cheaper — to shop online than to go to the store."
Two customers canvassed by the M&G said they were happy with Zando's service. Nothando Kunene said: "I have been buying from Zando for the past three years and continue to purchase from them, because they have items I can afford and that are of good quality."
Keneiloe Kotlolo said she recently bought boots from Zando. "The delivery was great, no hassles, and the website is easy to use. They offer free delivery on anything over R250, which is lower than most online shops."
Tshegofatso Mathe is an Adamela Trust business reporter at the M&G