Media Launch
A not-to-be-missed event before NAMPO officially kicks off is the Media Launch, hosted by Roelf Meyer, on Monday evening, May 13 in Klerksdorp. Some of the points under discussion will include the new opportunities for local producers to enter the world with their agricultural products, and how South African farmers can equip themselves to benefit from these opportunities.
Roelf Meyer, politician and businessman
The Media Launch takes place on May 13 2019, at 6.30pm for 7pm, at The Barn/Senwes Conference Facility, 1 Charl de Klerk Street, Klerksdorp.
Nation in Conversation panel discussions @ NAMPO Harvest Day:
The Nation You can watch the conversation live here:

https://www.youtube.com/watch?v=QTHtAgRdh_Q
The Nation in Conversation platform brings leaders from different fields of expertise together to discuss issues that influence agriculture, food security and rural development. Thought leaders such as Roelf Meyer, Nick Binedell, Theo Vorster, Leona Archary, Christo van der Rheede and Chris Burgess will this year host various discussions during NAMPO.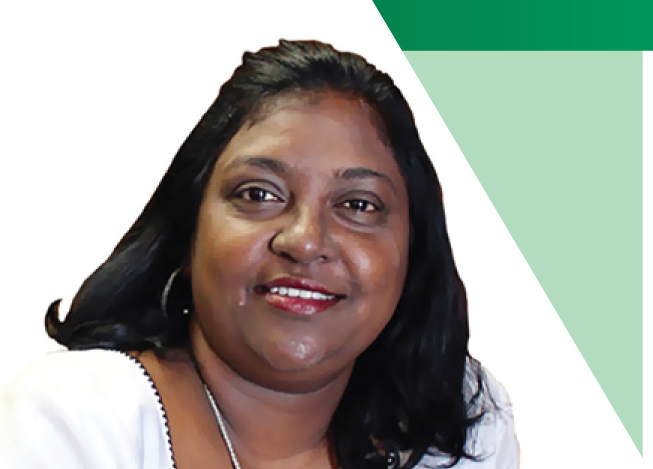 Leona Archary, acting director general of the department of rural development and land reform
The topics of discussion include South Africa's position in the global market; public-private partnerships for sustainable growth; post-election perspectives; funding and development for agricultural projects; technology; the role of communal land in agriculture; the revival of the Platteland; water as a commodity; and future perspectives.
The experts participating in these discussions at NAMPO will also be accessible to the media through prior arrangements with the Nation in Conversation producers, Brand Republic.
Media releases and photographs with summaries of all the discussions will be made available in English and Afrikaans, for use in your respective publications and platforms.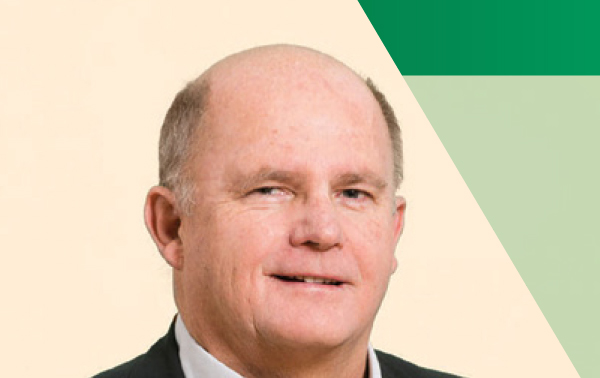 Nick Binedell, founding director and Sasol chair of strategic management of the Gordon Institute of Business Science
The complete Nation in Conversation programme of panel discussions is attached to this message and also is available at www.nationinconversation.co.za and www.nasieingesprek.co.za. Or you can watch the conversation here: https://www.youtube.com/watch?v=QTHtAgRdh_Q
To RSVP for the Nation in Conversation Media Launch and the daily discussions at NAMPO Park, write to [email protected] or Ronel Botha on 082 875 3914, or Niel Saayman on 082 549 8494.
For media accreditation and access to NAMPO Park for the week of MAY 14 to 17 2019, contact Alzena Gomes at [email protected]
When: May 14-17 2019 from 10am
Where: Nation in Conversation Television Studios, Donkerhoek Hall, NAMPO Park
About NAMPO:
Grain SA's NAMPO Harvest Day is one of the largest agricultural exhibitions under private ownership in the southern hemisphere and it takes place annually, just outside Bothaville, in the Free State. The first NAMPO Harvest Day was held in 1967, on the farm Donkerhoek near Bloemfontein and was attended by 200 producers. Thereafter the Harvest Day was held on various farms until the size of the event started necessitating a more permanent venue. In 1974 the NAMPO Harvest Day was established on a permanent terrain outside Bothaville, which is today known as NAMPO Park.
Grain SA's NAMPO Harvest Day enables producers and other role players in the agricultural industry to experience the latest technology and products on offer in the farming industry first-hand and on one terrain. NAMPO Harvest Day also offers producers the opportunity to obtain knowledge from experts in their various agricultural fields by means of debating and discussion panels. A unique aspect of the NAMPO Harvest Day is that it is a multifaceted presentation that offers a wide spectrum to the producer. The products and services on display by the more than 750 exhibitors establish NAMPO Harvest Day as a diversified trade exhibition, which offers producers the opportunity to compare a wide variety of products and services.