Architect David Roberts started building and designing with elaborate forts in his sandpit, a forgiving environment. By the time he reached his teenage years, he had created his own stationary set and a clothes stand. He learned to work with his hands by sitting in his father's and grandfather's workshops, watching them fix broken things and build new ones. It gave him a practical knowledge of how to bring things into existence, as well as an idea of how materials such as wood can be shaped and moulded.
But it was the home that he grew up in that became his first architectural fascination. Built in the 1920s, he grew up thinking it was too old and required modernising. It was only later that he understood it, after shadowing an architectural friend, who got him thinking about how the spaces around you influence your mood and many other things in your life.
He then snapped up a chance to take the last place in an architecture class at the University of Cape Town in 1988, tackling the challenge of professional architecture. After this he spent six years in Hong Kong, where he saw what happens when development is allowed to run uncontrolled over the environment.
Upon his return home, he decided that his work would be about stopping this kind of development. Architecture, and the buildings it allows you to create, should be about combining the very best of modern and traditional building methods, with top technology to ensure better insulation and the optimal use of energy, light and air.
It's a tough industry to create buildings that are both sustainable and appropriate to their physical and cultural settings. So Roberts has spent time in many other professions, all of them based around the theme of creating. He's lived in old farmhouses and brought them back to life, restored the sash windows of a whole neighbourhood, and mentored a Northern Cape team of 12 men and women who'd never built anything before.
His rammed earth house, which he designed, won the Innovation in Construction category of this year's Greening Awards.
South Africa has a housing crisis. It also has a real problem of totally inappropriate houses being plonked onto the landscape. Hot in summer and freezing in winter, these homes require huge amounts of resources to stay at the right temperature.
New building regulations are starting to change this, but the way homes are built is still conventional. David's rammed earth home, outside Cape Town, shows how a home can be built out of natural materials, fit in with the nature around it, and not require masses of fossil fuels to keep it liveable.
More of this is needed.
Runner-up: Solar Rais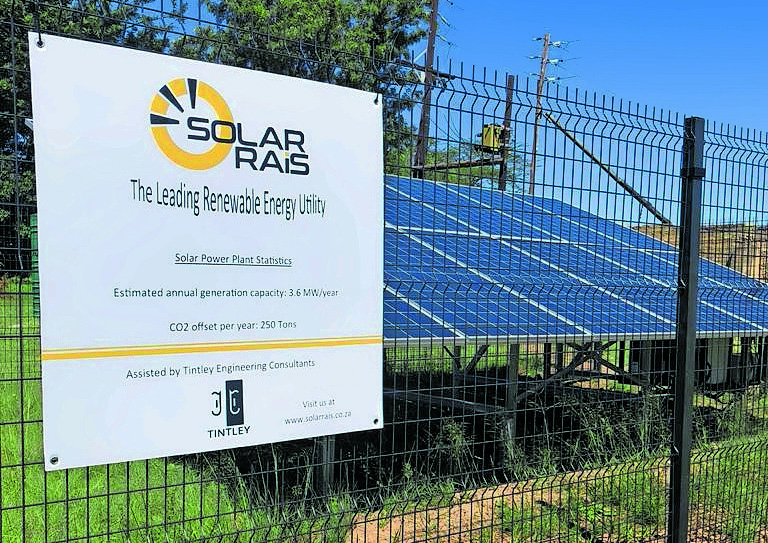 Solar Rais was born out of the 2009 electricity crisis, when the infallibility of coal as an energy source was proven wrong. South Africa's obsession with big, centralised power stations and extensive grids connecting them to users was also shown to be problematic.
The company decided to create a microgrid to supply homes in Centurion that would be powered by solar panels. This would eliminate the problems of coal running out and of cable theft cutting off the entire area.
This in itself is not innovative; what earned Solar Rais the runner-up position was their use of microdot technology to prevent theft, and using the cloud to make their power almost intuitive.
The first part helps to solve a huge problem with renewable energy. Batteries, solar panels and all the tech that keeps them going attract thieves. By employing microdot technology — normally used in cars so they can be traced when stolen — the company ensures that its panels are safer to install.
The second part is a virtual power plant. Homes that are connected to the microgrid get prepaid electricity meters, so home owners can see how much renewable energy they are using. This has been proven to make people more likely to want renewable energy.
All of this was also done at a price cheaper than the industry norm, because the company used expertise from across the continent. This collaborative approach is commendable and means the lessons learned in Centurion can be spread to countries that need it the most.
Runner-up: Mboniselo Ecodome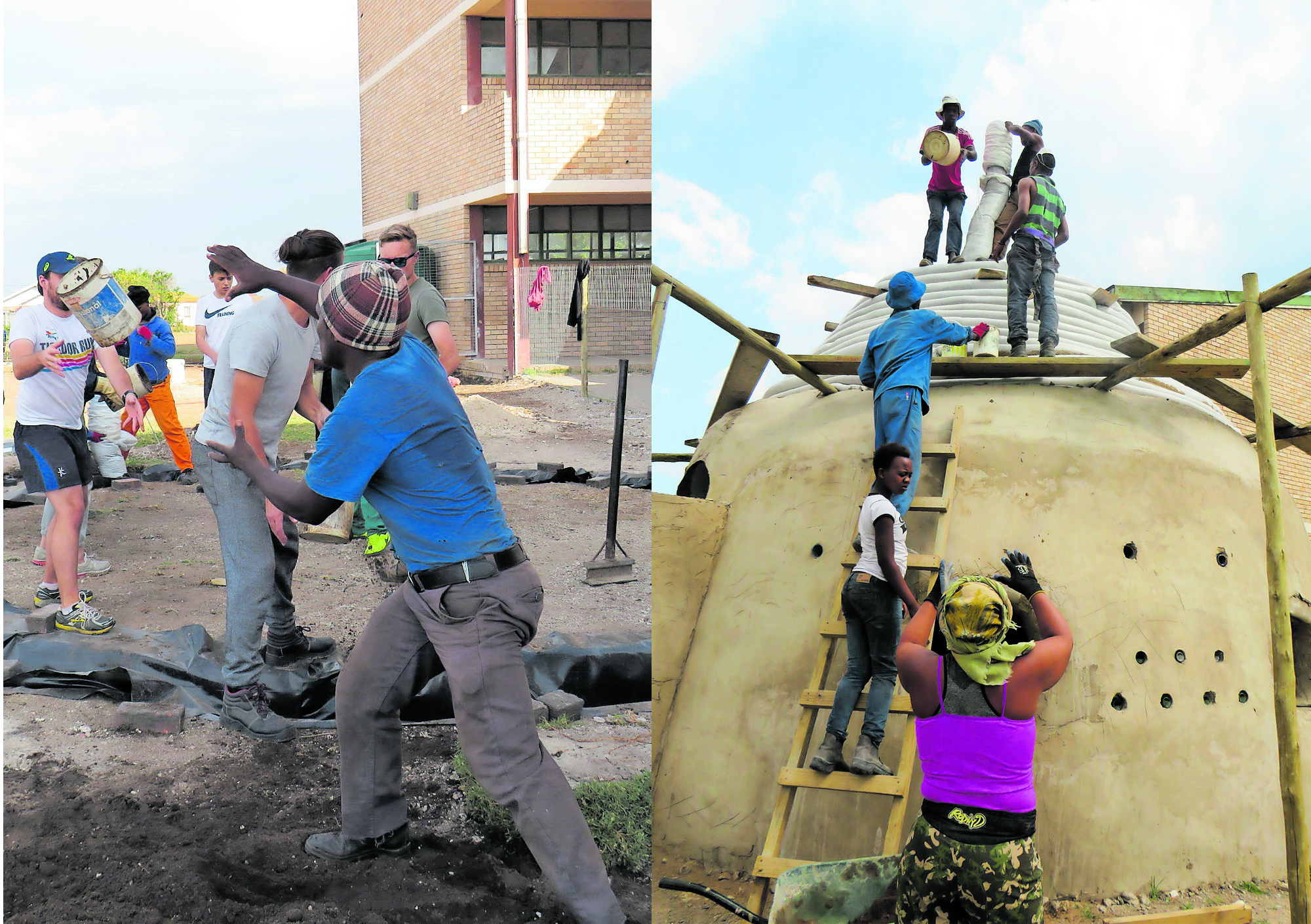 Education is a problem in South Africa. From teaching quality to where children learn, the future of generations of pupils is being impaired. A particular problem is getting children into buildings that are conducive to learning.
An innovative teaching area has been built at Mboniselo Primary School in Motherwell, in the Eastern Cape. The need for a new learning space came up during an annual meeting between the UK-based school Reeds College and local nonprofit Eco Domes Africa.
Mboniselo required a space where students could do more outdoor work, which would also tie into creating food gardens. The first answer was a prefabricated building. Then the team decided upon a dome, made out of recycled materials packed into sacks and then stacked together.
The process was a tough one, with everyone involved learning as they went along. Doing things a different way comes with many challenges, but the end result is an eco-friendly building that the pupils love using.
The fantastic acoustic abilities of the dome, thanks to its curved walls, means that students can now rehearse music performances in their new outside classroom. Community meetings and choir practices are also held there.
Thembalethu Hopa, the school's principal says the domed building style has an unexpected benefit, in that it reminds him of the traditional home that he grew up in. "I love how it is a reminder of our cultural heritage and mixes the new with the old," he says.
It's a small step, but it may help towards rethinking the spaces where children learn.