On Tuesday, July 2, 2019, Kagiso Trust in collaboration with the Mail & Guardian held a Critical Thinking Forum that framed conversations around the fourth industrial revolution (4IR) and its impact on the country, economy, and society. At the forum, Kagiso Trust reviewed a significant body of research that investigated the self-assessment knowledge of South African citizens around 4IR.
The research tallied more than 1 000 responses across 20 South African districts and all nine provinces. It served to ask questions around 4IR — the perceptions, the understanding, the fears, and the landscape. The research revealed that, of those who felt that they had an average-to-above-average understanding of 4IR, represented the population with a middle to high socioeconomic status (had a higher education, had an income of more than R6 500 per person per month, and had access to data). A lack of knowledge on 4IR accounted for a percentage of the population, particularly among entrepreneurs and the unemployed.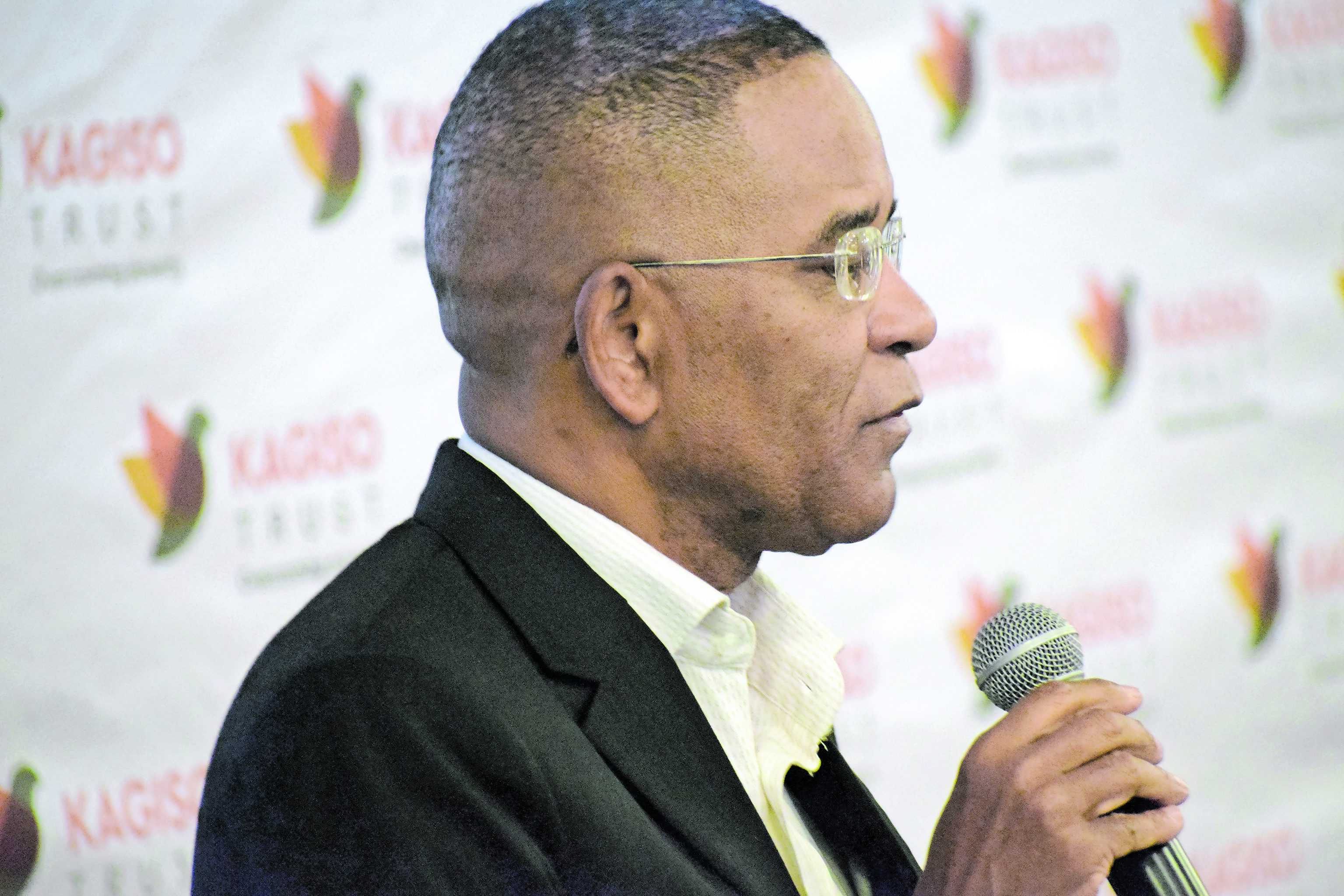 Dean Zwo Nevhutalu says the Kagiso Trust wanted to know how it could develop an economically active citizen during the shift to 4IR
"It became clear, as we worked through the research, that there is plenty of talk about 4IR, a lot of research undertaken by reputable organisations such as CSIR, however, very little speaks directly to the citizens of South Africa," says, Dean Zwo Nevhutalu, member of the Kagiso Trust Board of Trustees. "We needed to find out exactly what people knew about this evolution, what its impact could be, what could be done to benefit from it or not be left behind. We wanted to know how we could develop an economically active citizen during the shift to 4IR, and what we found were numerous points that have to be addressed at the policy level."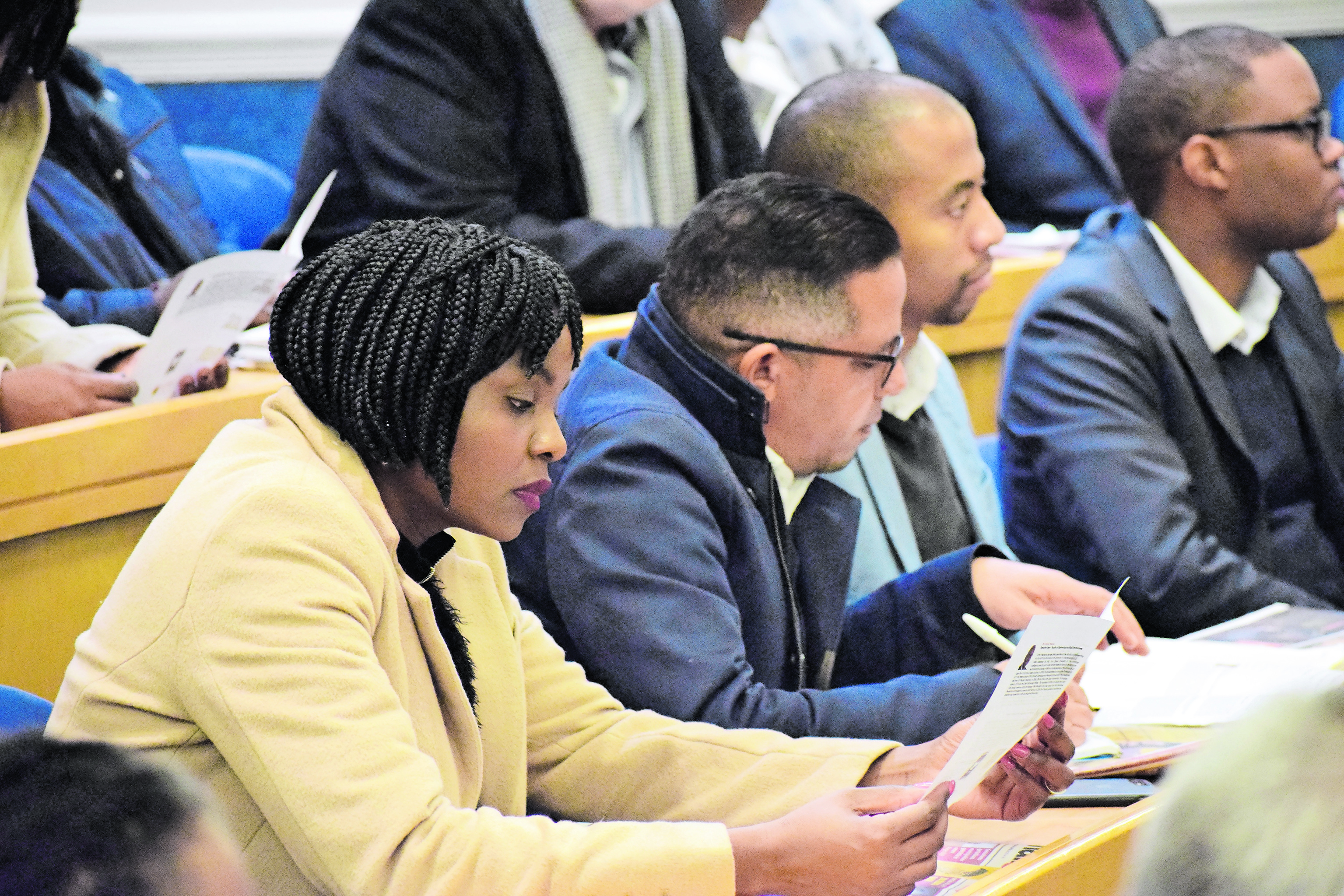 Members of the critical thinking forum learn how to adjust their work programmes to optimise them for 4IR, and discover what its impact is likely to be
There are three critical issues raised by the research. The first is the lack of knowledge around 4IR in the country, with only 25% of the pool of surveyed individuals showing that they had an acceptable level of understanding and insight. This also highlighted the disparity between the haves and the have-nots, as those without access to data or a lower socioeconomic standing were those who did not have access to information, news and insights, specifically around 4IR.
"The second element highlighted is how important it is that we improve our education system so that not only can it be responsive, but also that it undertakes education across both the long-and short-term views," adds Nevhutalu. "In the short term, we need to develop entrepreneurship programmes that embrace and make use of 4IR; in the long term, education needs to be upscaled across the board to allow for a deeper understanding of technology."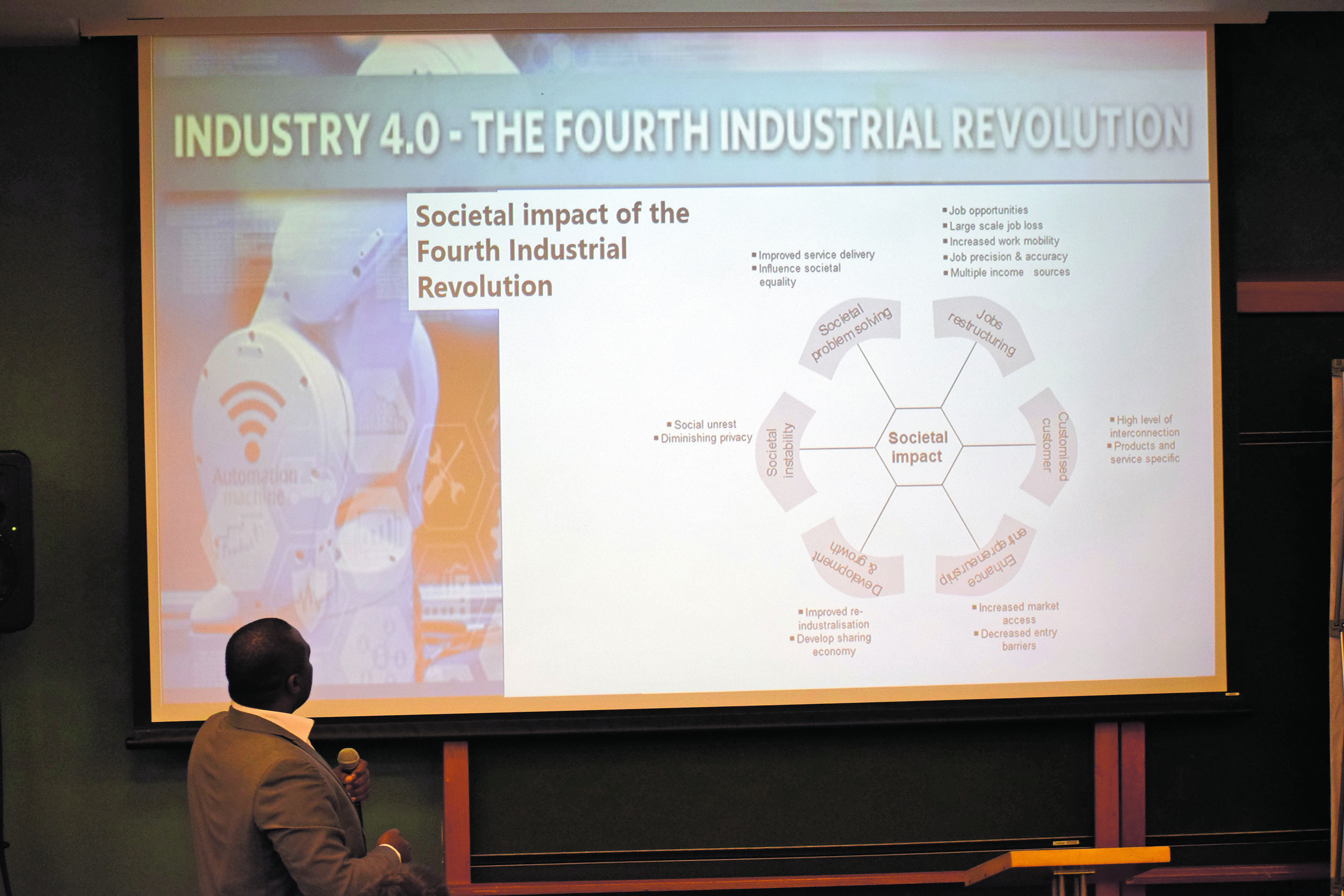 The third element covered the perceived threat of 4IR, the fear that jobs will be stolen by machines and people left out in the cold with no way of competing with automation. This has led to significant shifts in organisations and conversations, as many are resistant to this change. But it is a change that cannot be stopped and should be embraced to allow the country to grow economically and thereby compete on the global stage.
"People believed technological progress will threaten their future," says Nevhutalu, "This is further worsened by a limited digital culture and people not aligning with the potential of technology."
The truth is that South Africa cannot let the opportunities presented by 4IR go by — it could be the key that unlocks a future that can harness the vast natural resources, re-industrialise in alignment with global ideals, and allow for the socioeconomic growth of a young and vibrant population. 4IR could potentially drive Africa forward, enabling innovation and new business models and the opportunity to leapfrog legacy challenges into a bolder and brighter future. With 4IR there is a chance for real innovation to change social problems and ongoing infrastructural issues.
"The socioeconomic challenges need to be broken so that the opportunities that lie ahead are not missed," says Nevhutalu, "It requires effort and focuses from both government and policymakers to ensure that these benefits are felt by all people across the country."
The research was in-depth offering insight into the potential, the challenges and the landscape of 4IR in South Africa. Commissioned by Kagiso Trust, it formed part of the company's commitment to finding ways of driving economic engagement and mitigating the effects of social inequality.
"Kagiso Trust is faced with finding solutions to challenges that we are encountering as a country," says Mankodi Moitse, chief executive of Kagiso Trust. "The conversation around 4IR became incredibly pertinent because we want people to become economically active. We cannot afford to ignore the opportunities that come with 4IR. We want to contribute to ensuring that these opportunities are inclusive.
It was a collaborative connection that allowed for both the Kagiso Trust and the Business and Social Research Institute to find the holes that may be in the 4IR bucket and find sustainable ways to mend them.
"We needed to know if 4IR was something that was preventing people from becoming part of the active economic citizenry or if it was an asset that needed to be embraced differently in the South African context," says Moitse. "It is important to understand how to adjust our programmes to optimise them for 4IR, and how we can optimise this evolution into an asset with potential for inclusive economic growth."
For Kagiso Trust, it is critical that 4IR be realistically embedded into the broader development taking place across the country deliberately aiming to be inclusive. The research was a logical step that allowed Kagiso Trust to gain a deeper understanding of the citizenry, their concerns, and their understanding of 4IR.
"Our goal is to advocate for change, to the citizens working together to optimise opportunities," says Moitse. "We need to work with what is already here and be ready for what is coming and build our new competitive advantage".
"The fourth industrial revolution is one of the most powerful conversations going on today," concludes Moitse. I think that lately, these conversations are taking place in a far more co-ordinated way and that the result will be a country that will use innovation and 4IR to take us, and the continent, forward into the future."