There is a movement, which to the untrained eye is a gyrating mass of flayling limbs, inebriated flesh and stale perspiration, trapped in a haze of illicit drugs, energy drinks and precoital douchebaggery. It's a human evolutionary experiment gone so horrible wrong it would make the doyen of electronic music Giorgio Moroder wish amnesia upon himself.
The devotees – those who have put in the hours on the dancefloor, and religiously pirated the latest mixes off zippyshare – will tell you it is the beautiful symbiosis of music and technology [they may be high]. It's a world where art is measured in beats per minute and sound waves. They will tell you the human experiment is well and truly working [definitely high] and that the DJ is the mad Dr Frankenstein.
Jokes aside, come mid-February and South Africa will be caught in the international slipstream of electronic music when the Mother City hosts the Cape Town Electronic Music Festival (CTEMF) February 7 – 9 and the iconic dance event Ultra Music Festival hits Cape Town and its richer offspring Johannesburg February 14 and 15 respectively.
What lies in wait are two very different events paying homage to electronic music, both cashing in on South Africa as Electronic Dance Music's (EDM) burgeoning frontier – a desired destination for the world's best DJ's and grateful promoters.
What can also be expected is a debate about why EDM is loved … and hated by some, whether it's just another form of pop music, and whether any of this is worth our time. There are those who may believe that it doesn't even deserve a place in a sophisticated publication like this. But we'll do it anyway.
Critics have labelled EDM a catch-all for anything from House music to Dubstep to Trance, and everything in between. A kind of one-stop shop for people who don't know exactly what they're looking for. EDM is the Evangelical to electronic music's Catholicism. It's seen as the bastard child of a once noble collections of genres started by Italian producer Moroder in the 1970s and further pioneered in the 1990s and 2000s by the likes of DJ, producer and king of minimalist Richie Hawtin, who graced our shores last year.
Moroder's collaboration with Donna Summer in the 1970s on Love to Love You Baby and I Feel Love triggered an evolutionary shift in music; the way we listened to it, the way artists composed and arranged, how audiences consumed it – and of course how we danced to it. Electronic music latched on to the technological revolution sweeping the world at the time and the result was synth disco and everything that came after it – hip hop, trance, rave and house music – all kinds of house music. At the forefront of it all was the DJ, the master of ceremonies in this beats-per-minute world.
Shaun Duvet, MD of Electric Music, and a DJ in his own right, is quite clear on the concept. "EDM is essentially the American phrase for amalgamated dance music. Dance music in its true form has been [in SA] since the early 1980s. In saying that, I believe EDM started worldwide about five years ago when David Guetta crossed dance and urban music. It was a worldwide explosion since then and filtered into South Africa at the same time. I think in terms of the fans really latching on, it was on the Deadmau5 tour where we saw 30 000 people across the country going crazy for one act," says Duvet.
EDM's move to the mainstream is due in no small part to Guetta, the French superstar DJ, who brought a certain je ne sais quoi to pop music by producing hits for Akon, Nicky Minaj and Kid Cudi among others. More recently Avicii, Afrojack and Calvin Harris have followed suit, establishing themselves on the mainstream pop charts as artists who are easily accessible and more importantly, marketable brands.
"EDM is the voice of the new generation. Every live artist out there today works closely with dance music producers to make them more relevant. Enter the likes of Skrillex, Avicii, Steve Aoki and Calvin Harris making acts like Linkin Park, Rihanna and Ellie Goulding more relevant to this audience. This can also be seen locally with acts like DJ Kent making The Arrows more relevant to an audience that is switched on to electronic beats. It is all around us and in every community."
Richard Rumney, Red Bull Studio Manager, who co-ordinates the workshops ahead of CTEMF, speaks a similar language. "Although I'm not sure of its roots, the term EDM is just an industry tag to help promote certain styles of electronic music to a mass market. At the end of the day its designed to sell tickets and albums, as opposed to representing the complex web that is "electronic music" as a whole. As a result it has ended up being associated with particular genres such as trance, electro house and dubstep, genres that now have a commercial, "in-your-face" mass appeal.
"But here's the thing: EDM is a global trend and as with all global trends its made its mark in South Africa. But South Africa has its own incredibly vibrant and commercially successful electronic music scene in the form of deep-house," Rumney adds. "Deep house is not associated with EDM, which is unsurprising since it doesn't conform to current pop music standards in that it's musically very rich, taking influences from jazz and classic soul and the average track is seven minutes long."
Crazy White Boy, who will be performing at CTEMF and Ultra, has their own take on the debate. "Kids in fluffy boots dancing to Avicii is VERY different from underground house music culture. Not that one is bad. But they are pretty separated usually. Ultra is unique because it brings together different aspects of electronic music, and the culture that has developed around it. The rise of EDM to the commercial forefront has caused the really quality house music to slip back underground, where it belongs."
So why is there this negative perception of EDM floating around? How did EDM become its own genre, with its simple melodies and vocals that resemble nursery rhymes? Add some bass, some synths, a big drop and white noise, stir once or a thousand times and you get EDM, right?
"Diversity is a beautiful thing. There is always going to be niche, genre-based music that caters to more discerning ears. And there is always going to be more widely appealing commercial music. You cant play artisanal deep-house to drunk 18-year-olds who wanna lose their shit. And you can't play Hardwell at a small party full of beautiful people on an island," according to Crazy White Boy.
Duvet, however, is a lot more emphatic: "There are the old school guys out there that hate the phrase [EDM], but at the same time you need to move with the times. Not many people play records anymore, but it does not stop the wheels from turning. Adapt or die is my approach," says Duvet.
Before you dismiss EDM as child's play that lacks any substance or meaning, consider this. In 2012 Forbes saw fit to bring out its first ever Electronic Cash Kings List. The list is topped by Calvin Harris who raked in $46-million in 2013, Dutch DJ Tiesto, who is the headline act at Ultra, came in second with $32-million and commands up to $250 000 per show. David Guetta, third with $30-million, Swedish House Mafia $25-million, Deadmau5 $21-million and Avicii $20-million. Whereas once upon a time DJs were the quiet, geeky individuals positioned in a dark corner, pressing play at the appropriate time, they are now front and centre, earning more than a local sports star or politician, and probably more than a lot of CEOs – mine bosses excluded.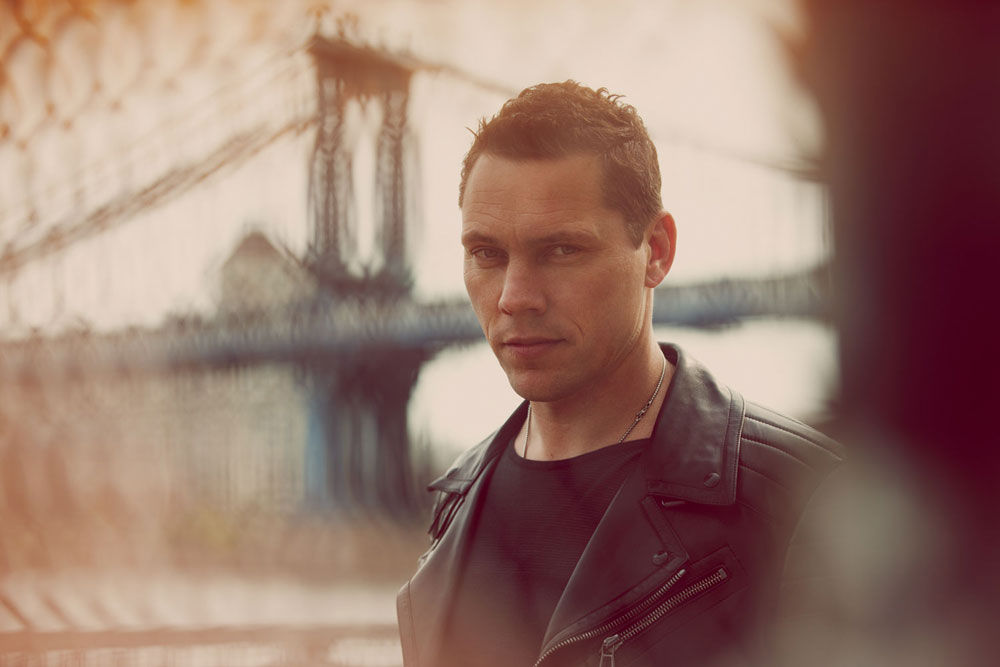 Dutch DJ/producer Tiesto is one of the headliners at Ultra Music Festival.
The economics of EDM is frightening. The top 20 global dance festivals attracted more than 3,4-million people. Digital sales of all recorded music in the world grew by 9.8% in 2012, mostly attributed to EDM. The monetary value of EDM is said to be around $15-20-billion, which would exceed all sales of recorded worldwide. Besides, any individual who can attract tens of thousands of delirious fans on any given weekend – without so much as a boo – is worth sitting up and taking notice. Today's DJs have pulling power, which is music to the ears of sponsors and agents.
Locally, the allure of House music has seen artists like Black Coffee, DJ Kent, Euphonik and DJ Fresh build empires for themselves, and set EDM in South Africa on an upward trajectory, ultimately convincing festivals like Ultra to come here.
"The DJ is the epicenter of this explosion without a doubt. The DJ is the playwright that pieces all of the music together. It is his job to challenge the dance floor, introduce new music, make people dance and have a good time. It is the DJ that will set the vibe of the party and essentially make or break your night. A critical link in everything the culture has to offer."
Fact: In 2012 professional attention seeker Paris Hilton announced she was embarking on a career as a DJ.
Fiction: In 2013 Hilton claimed she was one of the world's top five earning DJ. #Bullshit.
On the other side of the spectrum, Martin Garrix, an 18-year-old wonder kid from Holland has taken the dance music world by storm, with his hits Animals and Wizard. He'll be turning up the crazy at Ultra too. With his official Animals video already having 139-million hits on YouTube, who can deny he has something substantial to offer?
"Yup, around the world DJs are kind of the new rock-star – the iconic image of the long-haired, tattooed rebel shredding his axe has been replaced by the hands-in-the-air DJ behind the decks. In South Africa its a little different in that just about everyone from every walk of life wants to be a DJ, they are and have been some of the most succesful and popular music artists in the country for some time now. Think Euphonik, DJ Clock, DJ Cleo, DJ Tira, etc.)," Rumney.
It gets more scary. SFX Entertainment, a US-based live music company owned by Robert Sillerman, launched an IPO in 2013. The flotation was a first link between the EDM market and a large pool of institutional and individual investors. Now, do you take it seriously?
"Sponsors are always part of the strategy," says Duvet. "We work hard to ensure that the brands get the best out of what it is we are doing. In the same breath, this is a music culture built on love of music and passion. The number one priority is to make fans happy and they want a true authentic experience and not feel like they are coming into a corporate event with banners forced on them to try sell their product."
But the corporatisation of EDM aside, where is the art? What about the music, and the depth of sound and meaning we associate with quality compostitions? And does the average post-pubescent, looking-to-get-laid festival fan even give a shit?
"Different styles have their different arenas. Promoters generally book artists that are relevant to the genre to be able to create a full and beautiful story from start to finish. The deep house acts will be found on one stage and the electro acts on another and so on. Tempo wise these are all different, however musically they appeal to the same type of music lover, hence combining them on one stage is cool," says Duvet. "Bass music generally attracts a grungier crowd that also love heavy metal and rock n roll, generally a younger, student audience. House Music usually attracts an older, sophisticated audience that dresses up and glams up to go out. These people are attracted to their different places and venues."
According to Duvet, Ultra is the biggest EDM event to come to South Africa. It brings together the very best of dance music artists the world has to offer, and the best of the South African line up. "The beauty of Ultra is that it is a global festival and the world's eyes are focused on what we are doing. House music is the biggest form of music in South Africa and acts like Black Coffee and Mi Casa are the voices of this incredible local sound."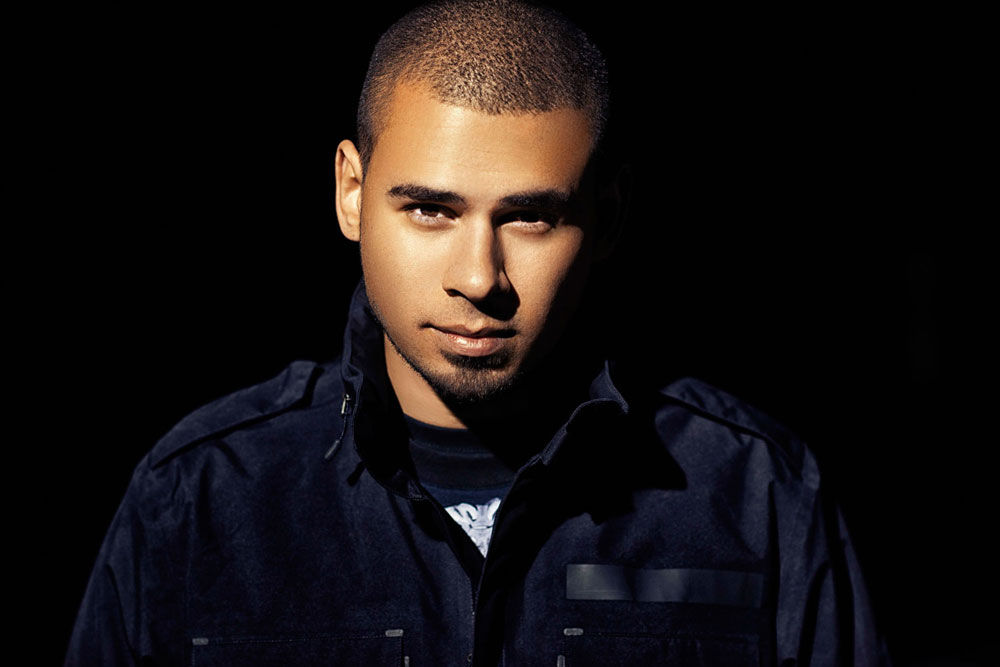 Afrojack returns to SA, this time for the Ultra Music Festival.
Duncan Ringrose, the organiser of the CTEMF, says, "Across the musical landscape we have a vibrant festival and events scene and have done so for some time. These range across all sorts of music but traditionally the bigger more established ones have their roots or focus in more traditional genres. It is only very recently (last five years) that we have seen the 'official' inclusion of electronic music as a draw card in its own right. CTEMF brings the first dedicated three day electronic music festival to an urban environment."
While Ultra will bring the global headliners, CTEMF will be offering something a little different though it's hard to argue against Justin Martin, DJ Jazzy Jay and Noisia being headliners. "A core part of CTEMF is the focus on the industry that operates behind the scenes – on those mechanisms that make it tick."
The CTEMF will include a series of workshops, lectures and showcases that dig deep into the workings of this industry and open it up for interaction with those aspiring to start up careers within this field, says Ringrose.
"In truth what laid the foundations for these big commercialised events is a vibrant and diverse underground scene. Even though it may not seem as such to those within it, with perspective there are clearly a multitude of different scenes going about their business not because it makes financial sense but because there still exists a passion for the music and for the social environment around this music."
Electronic music is constantly evolving, according to Rumney. "The next evolution is to continue taking advantage of new media technology in ways that will undoubtedly continue to revolutionise the music industry. Imagine if you could create an entire piece of electronic music on a rudimentary smart-phone style device, upload it from there onto an online social-media site like Soundcloud or Mixcloud to engage fans and sell and license the music directly from those platforms to generate income. It's not such a utopian example."
When the mother of all electronic music storms hits SA in a few days' time, the evolutionary process will take a giant step forward. The EDM movement's ability to attracts the world's best to play in front of an audience of tens of thousands bodes well for its longevity. Human beings just love to dance. "It's literally in our genes," says Crazy White Boy.
What EDM and the genres it represents will look like in years to come is anyone's guess. The driving forces behind are clear. EDM is here to stay. Deal with it.
---
Ultra Music Festival takes place February 14 and 15 in Cape Town and Johannesburg and features Tiesto, Nicky Romero, Afrojack, Alesso, Martin Garrix, Blasterjaxx, Krewella and so many more.
The Cape Town Electronic Music Festival is on from February 7 – 9. The line-up includes Justin Martin, Dixon Auret British dubstep maverick Beni 'Benga' Adejumo, Noisia, and local legends Black Coffee and Haezer Live. The list goes on.